PODCAST
Episode #23: How to Build a Smarter and Resilient Business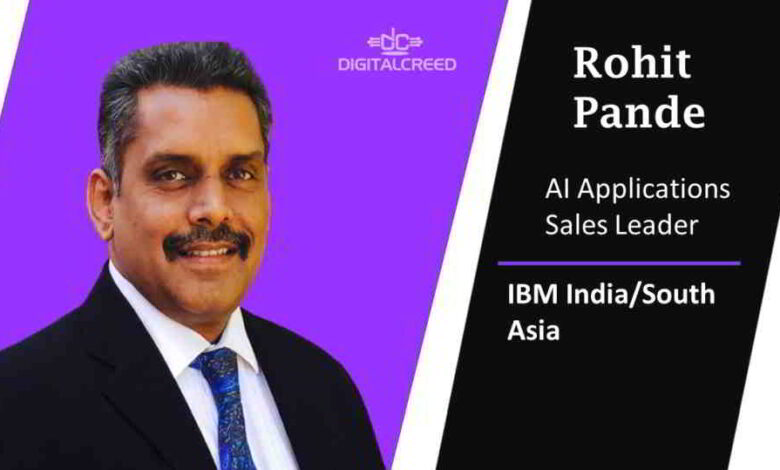 The pandemic has thrown new challenges at businesses. As a result, business models are changing and supply chains are being transformed. There is accelerated adoption of digital technology. The focus is on building a smarter and resilient business —  one that ensures the reliability of critical assets and the adaptability of operations to enable business continuity.
Rohit Pande, AI Applications Sales Leader, IBM India/South Asia talks about the the operational challenges that businesses experience today as economies move into their second and third lockdowns due to the pandemic. He outlines the key priorities for business in today's context.
Finally, he talks about the power of AI and how new AI-driven models are driving transformation in various industries — with examples and actual business scenarios.
RSS: https://feeds.soundcloud.com/users/soundcloud:users:209219062/sounds.rss
Rohit has over three decades of industry experience in IT solution sales, out of which he spent the last 20 years with IBM. Within IBM, Rohit has been a member of India software leadership team for the past 15 years and has handled multiple functional roles across business units including Digital Sales, Channels & Ecosystem and Product Lifecycle Management Solutions.
Prior to his career with IBM, Rohit was associated with multiple organizations in solutions sales including TCS, NIIT and Rolta. He is based in Bangalore, India.
Tech That! is the podcast series on business technology concepts like cloud computing, data centers, virtualization, cybersecurity, artificial intelligence, machine learning, blockchain, business analytics, IoT, robotics, applications, 5G/mobile, and other enterprise computing trends. The episodes are recorded and produced by Brian Pereira, a tech journalist with over 26 years of journalism experience.
Episodes: https://www.digitalcreed.in/category/more-topics/podcast/
Subscribe and like our channel on SoundCloud: https://soundcloud.com/brian9p
Email us: [email protected]