PODCAST
Episode #22: Creating a Virtual Next Normal with Real Time Engagement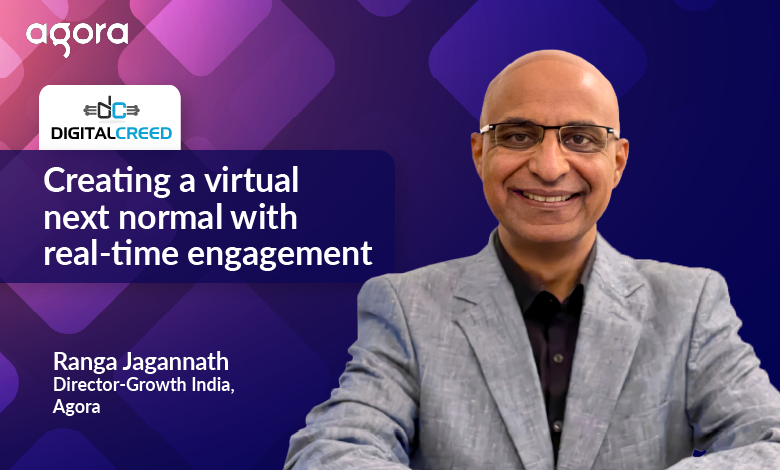 The pandemic is still on, though some nations are opening up. Largely, employees and customers continue to work from home. Businesses have embraced digital technologies like never before to engage with customers, partners, and employees. But they are looking for new and innovative ways to engage, through video, audio, and even virtual reality, augmented reality, and extended reality. We're seeing a demand for applications that leverage live interactions as they keep people connected in new and interesting ways, using real time engagement.
As demand for richer engagement increases, we are seeing live video embedded in everything from TVs and smart watches to self-driving robots and refrigerators. Brands are now shifting towards real time engagement to redefine customer experience in the new normal scenario. With the right content and live video solution, businesses can create inspired experiences that increase engagement, brand awareness, customer loyalty, and sales.
In this episode Ranga Jagannath, Director-Growth India, Agora says, with the right content and live video solution, businesses can create meaningful human connections to increase engagement, brand awareness, loyalty, and revenues.  Twitter: @AgoraIO  LinkedIn: https://www.linkedin.com/company/agora-lab-inc/
RSS: https://feeds.soundcloud.com/users/soundcloud:users:209219062/sounds.rss
Ranga is the Director-Growth for Agora, which offers a real time engagement platform to enable digital engagement. He is responsible for the overall business and operations of Agora.io India. His directive includes growing market share and driving healthy ecosystem growth among both partners and customers in the region. He comes with a strong Sales & Business Leadership background with over 25 years of in-depth industry experience. Prior to joining Agora, Ranga co-founded Fetchon.com, worked with Syniverse Technologies, Verisign Inc, EFI, Unimobile and Micros Fidelio India in various capacities.
He holds an Executive MBA from Narsee Monjee Institute of Management Studies and is a graduate in Arts from Osmania University along with a diploma in Hotel Management.
Tech That! is the podcast series on business technology concepts like cloud computing, data centers, virtualization, cybersecurity, artificial intelligence, machine learning, blockchain, business analytics, IoT, robotics, applications, 5G/mobile, and other enterprise computing trends. The episodes are recorded and produced by Brian Pereira, a tech journalist with over 26 years of journalism experience.
Episodes: https://www.digitalcreed.in/category/more-topics/podcast/
Subscribe and like our channel on SoundCloud: https://soundcloud.com/brian9p
Email us: [email protected]