Digital Creed is a Digital Journalism platform that covers stories on technology trends and digital transformation in business. It is published by veteran Indian business tech and cybersecurity journalist Brian Pereira.

For enquiries write to [email protected]
We tell stories about how technology impacts and transforms business and lives. We write about tech for societal and business impact.
---
Stories are presented in various formats like text, video, audio, and images (visual storytelling). The platform presents a variety of sections, such as top story, interviews, business features, tech features, opinion/blog, reviews, podcasts, and photo/video gallery. DIGITAL CREED has a global readership (see reader profile).
Read our PRIVACY POLICY here.
---
WE DO NOT SOLICIT NOR PUBLISH ARTICLES ON ONLINE GAMBLING AND DATING SITES.

---
Our Story
DIGITAL CREED began as a blog called TechWow, which is still online. The first posting on the blog "Hello World" appeared in March 2009. The blog was updated until June 2015. And then the postings continued on DIGITAL CREED.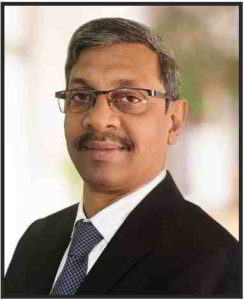 DIGITAL CREED was founded in March 2015 and is an initiative by veteran technology journalist Brian Pereira, who is now an influencer with thousands of followers on social media. He is the Former Editor of InformationWeek, CHIP Magazine, and CISO MAG. Brian has also served tech publications at The Times of India, Indian Express Newspapers and BW BusinessWorld. He has nearly three decades of editorial experience (since September 1994)  and has written many articles on business technology. He has interviewed more than 300 industry professionals in India and overseas. Brian is also a former programmer and computer instructor. He has also acquired multiple certifications.
---
Founder's Story
(First Person)
In 1989, the demand for computer operators soared in India. Computer classes mushroomed and there were training businesses operating from even one-room homes in India. The organized sector did well, with its network of franchisees — Aptech, NIIT, Datapro and others. But the unorganized sector did a shoddy job and left students and working professionals dissatisfied.
I began teaching through a consultant organization at the Kirti College, at Dadar (W) in Mumbai. I would coach corporates during the day and do a bit of programming work in the evenings. I worked on a database application for a cooperative bank in Dadar (W), Mumbai.
But I was curious and hungry for knowledge.
There was no Internet back then, so my knowledge sources were computer books, manuals and computer magazines. I began to learn on my own — reading, experimenting, trying out stuff in the lab. Then friends and relatives asked me to teach them computers. I was only too happy to share my knowledge. Folks in the neighbourhood were migrating to Canada, New Zealand and Australia in the early nineties and a key requirement then was (and still is) computer skills. They wanted "crash courses" — I obliged. I set up a small classroom in my home and soon there was a steady stream of students for the evening batches. Everyone wanted personalized coaching. They did not want to go to a computer institute!
And that's how I developed my foundational knowledge of technology. Over the years, I went in for Microsoft (and other) certifications. And I have never stopped learning ever since.
In 1994, the Indian Express asked me to join their Editorial Team for Express Computer — and that's how I got into technology journalism.
---
How we write
We (a team of freelance writers, contributors and myself) adapt our writing for UK English to address a global audience (including the Middle East and South East Asia). There could be some articles written in U.S. English.
Tone and Voice: Business, conversational; second person (except for Blogs & Opinions).
---
Our Target Readers
Futurist, small business owner, entrepreneur, startup founder, developer, researcher,  student, tech enthusiast, aviation enthusiast, digital transformation consultant,  IT admin, data center engineer, CISO, CTO, and CIO minus one.
---
Reader locations
(As per Google Analytics)

U.S., UK, EU, Canada, Middle East, Singapore, India
---
Contact us
Write to us here or at  [email protected]
What we cover
Technology trends, research
Business Case Studies
Future directions
Best practices
Digital Innovation
Thought leadership blogs
Industry news
News on innovation, startups, small businesses
EduTech
Tech for good
Sustainability through technology
Student technology competitions and hackathons
Technology for Governance / Government to Citizen
Technology trends, innovation, breakthroughs, research
Book reviews, app reviews,
Podcasts, (Video) Interviews
What we won't do
Link to spammy websites.
Provide free backlinks.
Include tracking code in our links (we do not track site visitors).
Run articles on online gambling, dating websites, and other such businesses.
Provide "do follow" links to promotional content.
Publish stories on vendors attaining leadership as awarded by market research firms.
We do not post press releases that aggressively promote products and services. We are not a marketing agency. This is "earned media".
We do not post authored articles written by marketers, casual bloggers, or PR folk. Authored articles are sourced directly from authors/editors and must fulfill certain criteria: neutrality, thought leadership, case scenarios, knowledge sharing, opinions.
INORGANIC CONTENT / PAID
Paid content on Digital Creed will be labeled "SPECIAL FEATURES".
CONTRIBUTED ARTICLES
We accept contributed articles only if the topics match the themes on this website. We reject articles that directly or subtly promote products and services.
ATTENTION WEBMASTERS
Please do not send us requests to add/remove links in our published stories. If you want us to remove backlinks from our site to yours, use the Google Links Disavow tool.