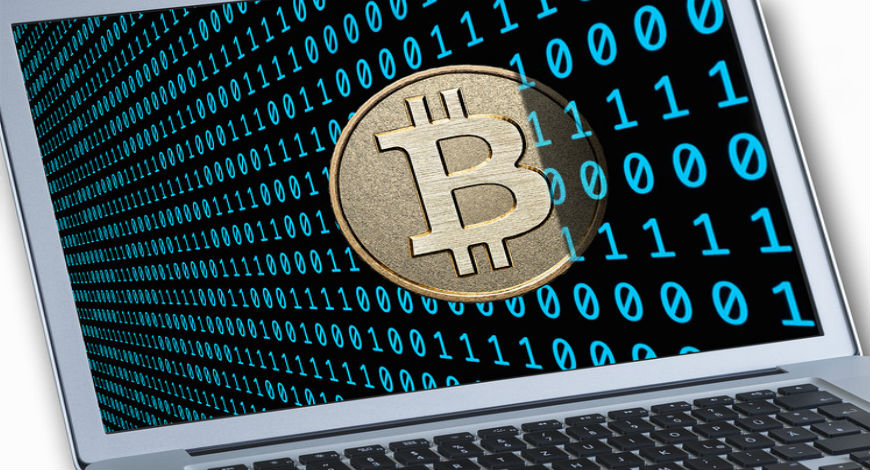 UPDATED 4 Dec. 2021: Bitcoin is the world's most valuable currency; today, it is even more valuable than gold.  The rate of Bitcoin cryptocurrency has been growing exponentially. Many people are buying Bitcoin as an investment or use it to buy products and services. There are many questions about Bitcoin and its future and we aim to answer these through an interview with the COO of Zebpay.
Bitcoin made its debut in 2009. However, it is not issued, endorsed or regulated by any central bank. Few governments have formally acknowledged Bitcoin and Bitcoin trading.  Bitcoin (and other virtual currencies) are created through a computer-generated process called 'mining'.
Few countries accept Bitcoin as legal tender — meaning you can use Bitcoin to buy goods or services. El Salvador is one country that accepts Bitcoin as legal tender and you can even withdraw Bitcoin from over 200 ATMs in that country. We expect other countries to follow in 2022.
What about India? Millions of Indian citizen's have invested in virtual currencies. Recently, there was news that the Indian Government will ban cryptocurrencies and trading. Overnight, many investors made a rush to liquidate their crypto investments and this impacted the price of Bitcoin.
The latest news (4 Dec.) is that the Indian government is not looking to ban cryptocurrencies but to regulate them as 'assets'. A new bill in parliament proposes that Indians will not be allowed to trade their crypt assets on foreign exchanges or store these in digital wallets.
There are many questions about Bitcoin and its future.
From an earlier post:
Sandeep Goenka, COO, Zebpay answers some of these questions. Zebpay was started in late 2012. The company is India's biggest bitcoin exchange and is the first in the industry to launch a Bitcoin wallet app that enables Bitcoin transactions using a mobile number.
As of May 2021, Zebpay has more than 4 million users who use the app to buy, sell, store and spend Bitcoin. Around 1 lakh (100,000) new users are added every month and the company aims to touch a turnover of Rs 1,000 crore by end of the financial year. Zebpay, which was founded in 2014, clocks over $1 billion in monthly transaction volumes.
Edited excerpts from the interview follow:
Q1. Why is the value and demand for Bitcoin growing?
The devaluation of currencies, especially the US dollar and the grim global economy are some reasons why there is demand for Bitcoin. More than that, Bitcoin was designed to mimic precious metals, and its supply is kept limited by design — only 21 million bitcoins will be available.
The demand is increasing year on year due to two reasons: The early adopters are experimenting with, and using Bitcoin. For instance, freelancers in India are accepting payments in Bitcoin. The second reason is that people see this currency or technology as 100 times more revolutionary that any currency or payment network that ever existed. I believe that more people will use bitcoins in future, so I buy bitcoins and stock it.
This is what drives the demand and the price.
Q2. What is the price of one Bitcoin? Can I buy a part of one Bitcoin?
The buying rate (as of late March 2017)  is approximately Rs 87,000 for one Bitcoin and the selling rate is approximately Rs 85,000.  The price changes every second. You can buy a fraction of a Bitcoin. For instance, you can buy Bitcoin for Rs 100 or Rs 1,000.

Editor: The latest Bitcoin price (1 BTC) as of this posting is Rs 66,122 (see www.zebpay.com).
Q3. Can private blockchain platforms like R3 be used for trading Bitcoin?
People accept the fact that blockchain powers Bitcoin and that it is set to change the way financial institutions work. We believe that blockchain without a cryptocurrency attached to it – something called 'private blockchain' or 'permission blockchain' — does not really have a future. It has none of the advantages of a Bitcoin blockchain, which is a public ledger powered by virtual currencies. You could think of blockchain as a public Internet with the participation of many players. The private blockchain is like a company intranet.
But having a blockchain without Bitcoin is a misnomer – we believe you cannot have one without the other.
R3 is a big consortium and a private blockchain. The consortium is supported by bankers. They have started using the term 'distributed ledger'. It is not blockchain and it has got nothing to do with virtual currencies.
Q4. What is RBI's view on blockchain and Bitcoin?
The merit with RBI is that it considers blockchain to be an interesting technology. There is a wait and watch approach – it is waiting for the proliferation to happen, and to let the technologies develop.
RBI's research arm also released a detailed whitepaper that mentioned Bitcoin. They have also issued two press releases. They say that there are legal and technical risks involved. They are concerned about misuse of Bitcoin.
The critical role of a public token is still under appreciated.
There will be lots of PoCs and pilots but I don't think there will be any mass implementation in the next couple of years. The technology is not ready.
Q5. Is it legal to buy and sell Bitcoin from India?
It is not illegal to buy and sell bitcoins in India. There is no law in India declaring it illegal.
The RBI knows we exist and we have corresponded with them. We do trade worth more than Rs 200 core a month. We deal with bank accounts and we are a registered company.
Q6. What can Indians buy with Bitcoin today? Are service providers, utilities and e-commerce companies accepting Bitcoin?
Typically, in a trade of any commodity or foreign currency, 98 per cent are traders speculating on the potential future value and 2 per cent is for goods and services, to buy and sell goods. It's the same with commodities and the stock market. People are buying and selling based on news and assumptions. They speculate whether they will make a profit in the future. This is fine as it provides liquidity to that asset. Likewise, there are people speculating on the future value of Bitcoin.
In India, there are very few merchants who accept Bitcoin. But in western countries large businesses like Dell, Expedia, WordPress etc accept Bitcoin. So you can buy a Dell laptop with bitcoins or make a hotel or airline reservation and pay in Bitcoin. Rakuten, Japan's largest e-commerce company, has started accepting Bitcoin. It's the same with South Africa's largest e-commerce company.
It does not make sense for Indian e-commerce companies to start accepting Bitcoin yet as few Indian consumers own bitcoins. It hasn't reached critical mass yet.
But it will be interesting to watch what happens around 2018 – 2019.
Zebpay stocks vouchers from different service providers and if you own bitcoins, you can top up your airtime, for instance, using these pre-paid vouchers. We aren't paying directly to these vendors. You can purchase these vouchers in bitcoins from us. We do more than Rs 50 lakh sales per month, and we are doing this to grow the community. This number doubles every 3 or 4 months.

Q7. When do you see widespread use of Bitcoin to the extent that people are using e-wallets these days?
We believe that Bitcoin has already taken off and it is the world's most valuable currency. Today (late March 2017) the price is $1,250 and the rate was $1,000 continuously for a month. It is at its peak now. It has been the best performing asset since it was invented. In China and the US, the trade in Bitcoin is worth billions of dollars. In India, we do a turnover of Rs 200 crore a month. We are adding 1 lakh users every month. This will increase exponentially and you will see 10x growth every year.
Q8. How do Bitcoin exchanges factor in taxation and prevent people from bypassing tax payment on transactions?  
This comes from self-regulation. We track all transactions on our exchange to ensure that all users comply with taxation norms. In the last week of March we ensure that all the rupee amounts you have in Zebpay are credited back to your bank account. This ensures that you declare all profit and loss on your bitcoin trade on Zebpay. We do not allow users to buy and sell bitcoins unless they have completed their KYC. We have users' PAN card details. All buying and selling takes place only through bank accounts.
Q9. Will direct peer-to-peer Bitcoin transactions (bypassing an exchange) be possible in future?
It is already possible to send bitcoins peer-to-peer. You can send money to friends and relatives in the form of bitcoins (if they are ready to accept). You can transfer bitcoin to US universities to pay for university fees. This can be done without the intervention of a credit card company or a wallet or PayPal.
But an exchange will always be needed to buy and sell bitcoins because it ensures trust between two parties. Technically, an exchange like Zebpay can be replaced by say an automated escrow account. However, a trusted third party will always be required to resolve disputes.
Q10. What steps should consumers take to safeguard themselves from Bitcoin fraud?
The basic advice is that one should not invest in anything that one does not understand. There are schemes and scams designed around bitcoin mining. A simple rule for users to consider is that any scheme which guarantees something should be taken with huge scepticism.
We say that it is a high-risk technology, it has potential – but we never guarantee anything.
There is no such thing as a guaranteed return in the Bitcoin world.
There is a section on the Zebpay home page that lists frauds and schemes and advises users how to protect themselves. We also do this on our social media channels.
Conclusion
There will be many more questions about Bitcoin and other cryptocurrencies. Digital Creed will continue to provide answers through more articles that will be posted on this site in future.
Read all our articles about blockchain and cryptocurrencies here: https://www.digitalcreed.in/technologies/blockchain/