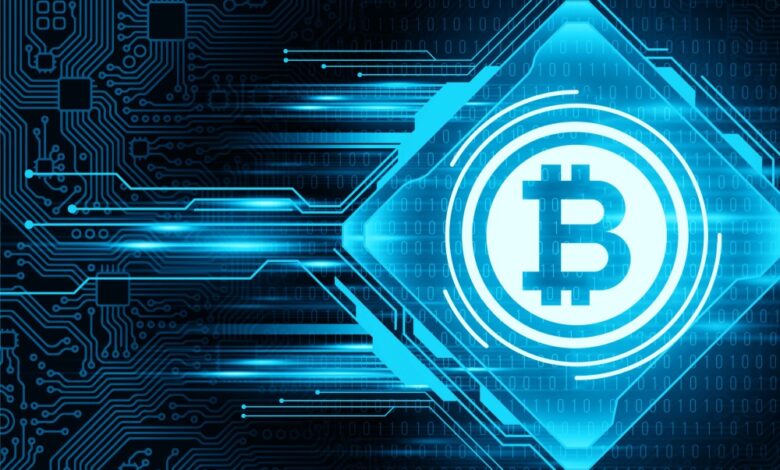 Dec. 5: Indians have been investing in the stock market, real-estate, gold, equities, mutual funds and other asset classes like commodities for years. Prudent investments with a watchful eye on the market, have resulted in many crorepatis, millionaires and billionaires. So when the Lehman Brothers crisis occurred in the U.S. back in 2008, and a new decentralized currency system was being re-imagined, Indian investors watched with keen interest. A decentralized currency system that enabled people to transact with one another directly, rather than through a central institution such as the central bank and regulators, was welcome. The value of the most popular cryptocurrency, Bitcoin, soared over the years. Bitcoin started trading from around $0.0008 to $0.08 per coin in July 2010. As of Dec. 5, 5 PM, the value of one Bitcoin (BTC) is $49,312.65 (Source: Coindesk). That explains why millions of people around the world, including Indians, are rushing to invest in Bitcoin and other cryptocurrencies. In 2018, the RBI (Reserve Bank of India) imposed a ban on trading in crypto, but a three-judge bench of the Supreme Court quashed it in March 2020. And then, more Indians rushed to invest in cryptocurrencies. Today, the number of Indians who have invested in cryptocurrencies ranges from 15 to 20 million. The total value of their investment is $6 billion (Rs 44,400 crore). As of November 15, the combined market capitalization of 7,393 cryptos trading publicly was $2.9 trillion (Rs 212 lakh crore). There has been a lot of interest in cryptocurrencies. Here are some questions about buying cryptocurrency in India.
Q. What is the crypto market size in India?
The Crypto market in India was worth 72.4 million in FY 2021. It grew 39% from FY 2016, and was then worth $53.1 million. The crypto industry has been growing at four times the pace of the tech sector in the past two years. There is also a lot of investment going into cryptocurrency startups in India and there more than 230 such startups are operating in India.
Q. Which are the 10 most valued cryptos to invest in?
Bitcoin (Price: $65,886.42)
Ethereum (Price: $4,735.97)
Binance Coin (Price: $645.78)
Solana (Price: $245.69)
Tether (Price: $1.00)
Cardano (Price: $2.07)
XRP (Price: $1.21)
Polkadot (Price: $47.23)
Dogecoin (Price: $0,2626)
USD Coin (Price: $1.00)
(All rates as of Nov. 15.) Source: Coinmarketcap.com
Q. Where can I buy cryptocurrencies in India?
There are 40 exchanges in India from where you can buy cryptocurrencies. Some of the exchanges are: Binance, OKEx, Coinbase, Kraken, Bitfinex, Bitstamp, WazirX, CoinDCX, Zebpay, Bitbns, Goittus, Unocoin, Coinswitch Kuber, Vauld, BuyUCoin, Coinmama.
Source: Coinmarketcap.com
Q. How do I start buying cryptocurrencies in India?
First, you need to identify a cryptocurrency exchange. Register with the exchange and complete the KYC (Know Your Customer) formalities. Then link your bank account with the exchange's online trading platform. Create your digital wallet and transfer money to your wallet. Choose the crypto you want to invest in (as listed on the exchange). Choose a trading strategy: scalping, day trading, swing trading, or position trading. Store your purchased cryptos on securely on a hardware or software digital wallet.
Q. Is cryptocurrency legal in India?
In 2018, the RBI (Reserve Bank of India) imposed a ban on trading in crypto, but a three-judge bench of the Supreme Court quashed it in March 2020.
The latest news (4 Dec.) is that the Indian government is not looking to ban cryptocurrencies but to regulate them as 'assets'. A new bill in parliament proposes that Indians will not be allowed to trade their crypto assets on foreign exchanges or store these in digital wallets.
The central government is all set to table The Cryptocurrency and Regulation of Official Digital Currency Bill in the Parliament during winter session. So we will know the government's final decision in a few weeks.
Q. Which countries accept cryptocurrencies as legal tender?
Few countries accept cryptocurrency like Bitcoin as legal tender — meaning you can use cryptos to buy goods or services. El Salvador is one country that accepts Bitcoin as legal tender and you can even withdraw Bitcoin from over 200 ATMs in that country. Another country that accepts cryptocurrency is Cuba. We expect other countries to follow in 2022.
The U.S., U.K, and Canada allow trade in Bitcoin. China and Russia have banned it.
In India, crypto may be barred as legal tender, but may be allowed as an asset class, subject to regulation, and most probably by the regulator SEBI.
Conclusion
When the news about a possible ban on cryptocurrencies emerged last month, many Indians rushed to disinvest in cryptocurrencies and liquidate their investment. This caused the value of some cryptos to crash. However, the final outcome from the winter session in parliament is keenly awaited.
The Indian government and regulator are likely to introduce its own virtual currency. According to Pankaj Chaudhary, Minister of State in the Ministry of Finance, the RBI is working out a phased implementation strategy for introduction of Central Bank Digital Currency with little or no disruption.
China too has announced that it intends to introduced a centralized Digital Yaun or e-CNY.
A regulated and centralized digital currency isn't a bad idea as it will offer more stability. The value of cryptocurrencies fluctuates wildly, and this keeps prudent investors away.
Recommended: 10 Questions Everyone is Asking about Bitcoin