OPINION
What Indian audiences expect at Conferences and Events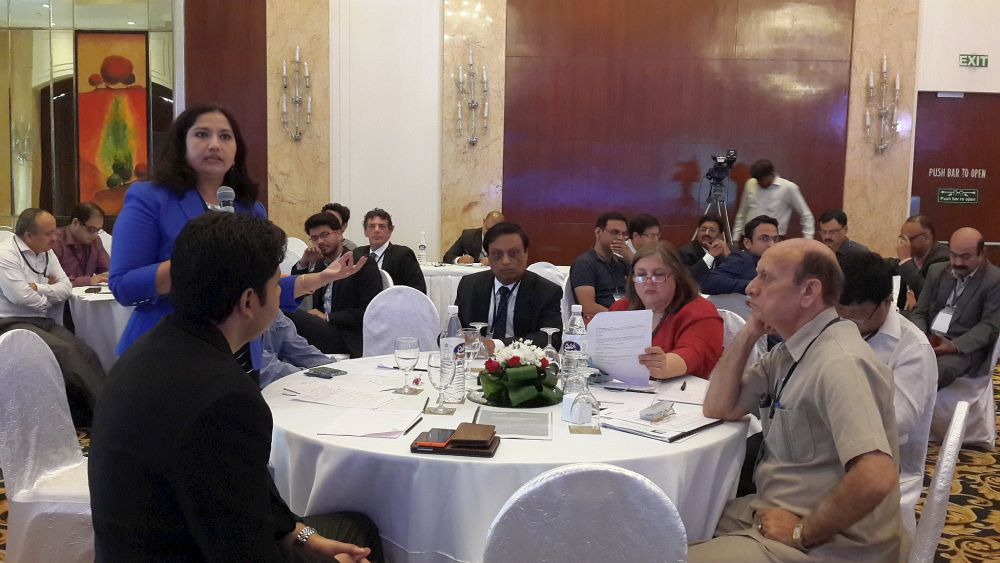 I'm back from three back-to-back events (in India) that I helped organize and also attended as a delegate. And I took copious notes on the finer nuances of conference management. In this post I'm going to talk about the experiences and expectations of Indian audiences. This could well apply to audiences elsewhere in the world.
Here are some things that Indian conference delegates expect and take for granted. If you neglect these areas or provide poor service, your event will be a flop.
Get a minister or a VVIP or celebrity to inaugurate the event
That would ensure a packed room and the Media would also attend in large numbers (metric: count the OB vans parked outside). It seems everyone wants to meet a celebrity or a minster and everyone has their own agenda. The questions that the Press ask the Chief Guest have nothing to do with the event itself (for which they were invited).
If an important person is invited, everyone will arrive early and on time. The conference begins on time. But ensure that the chief guest also arrives on time!
Food, water and chai
When the delegates start to arrive and complete their registration, they look for the tea (chai) and water bottles. They also head to the loo (so there should be adequate signage to show where it is located).
Place small water bottles (less wastage) in their delegate bags or around the venue. And don't forget to offer strong masala chai in tea glasses (like the one you get at the street tea shop). First things first: Let's have a cuppa!
Long lines at food counters and insufficient food would definitely get you bad reviews. So do ensure that you issue food coupons and do plan the food quantity with the catering manager. There should be immediate refills for dishes that run out. Indians are very punctual about meal times, so open the food counters on time (the time mentioned on the agenda).
Goodie bags and gifts
Everyone wants these. I notice that the Public Relations and marketing folks insist on giving media persons gifts (I've been at the receiving end of their generosity for 20 years!)
Some delegates tear open the wrappers to check what they received. And I have seen very senior executives grabbing shiny pens and other paraphernalia at the stalls in the exhibition area. Tsk. Tsk. But that's expected…
The delegates want to speak too!
Indian delegates also want to express themselves and ask questions. So have enough time for audience Q&A. The Unconference or World Cafe format is fast becoming popular here. Divide the audience into clusters and change the seating arrangement. Have 5 – 6 round tables with 12 – 15 people seated per table. Assign each table a topic and some discussion points. Each group should elect a leader. After a 30 minute discussion, the leaders will summarize the discussions of the group.
If you are doing a Q&A session after a speaker finishes presenting then ensure that the delegates ask questions that are relevant to what the speaker just presented. Some people misuse the Q&A session to make product pitches — or to talk about their companies or themselves. So this should be carefully moderated. Have sufficient staff walking around the room with hand mics.
Audio – Visual 
At most conferences, the organizers struggle with the (inferior) audio visual equipment; the unskilled "technicians" are of little help. There is a lot of scope for improvement in this area.
Screeching microphones, projector issues, podium laptop issues and lapel mics or hand mics that suddenly cut-off or are inappropriately modulated are all a real put-off.
Ensure that all this equipment is tested and calibrated well in advance.
Ask your speakers to give their presentations to you in advance — or set up a template for the Power Point presentations and give it to all the speakers a few days before the event. The template should be optimized for the large display screen on stage (page setup; aspect ratio).
Networking
When framing the agenda, include enough time for networking. Go a step further and organize themed networking sessions – Ladies nite or pub crawl, for instance. Can you come up with something more innovative here? People remember good experiences.
Transport
If the venue is on the outskirts of the city or remotely located, then plan the transport and shuttle services carefully. You could partner with a bus or radio taxi service. Set up a travel desk and avail the services of a travel company. Provide transport for all speakers if you want them to arrive on time.
Shuttle services for all delegates.
Photos, videos, PPTs, PSR
Delegates want this immediately after the event. What's your turnaround time with the vendor? One week? Nah, that's too late. It should be next day.
Plan and ensure that you have a site where you upload all the conference photos, videos and speaker PPTs. Share this link with all registered delegates in advance. An event app works best. I love the Gartner Events Navigator app.
At international events, the organizers provide instant photos (on-site) with props. So you could dress up in a cowboy outfit and pose for an instant photo.
Prepare a post-show report (PSR) that summarizes all the discussions and points raised during the event. It should not be the standard marketing report that shouts about the number of visitors and exhibitors – and how successful the event was. Rather, have a dedicated person (journalist) document the entire event and use those notes for your PSR. The PSR can be sent to all delegates a week after the event – with a thank you note and links to event photos, videos, PPTs). They would love it.
There is an additional cost for all this — but it certainly goes a long way. Your delegates will love it and talk about your event.