GADGETS
OPINION
TOP STORIES OF THE WEEK
iPod R.I.P – Your Soul Lives On In the iPhone
In May 2022, Apple announced that it is ceasing production of its revolutionary iPod digital music player, after 21 years.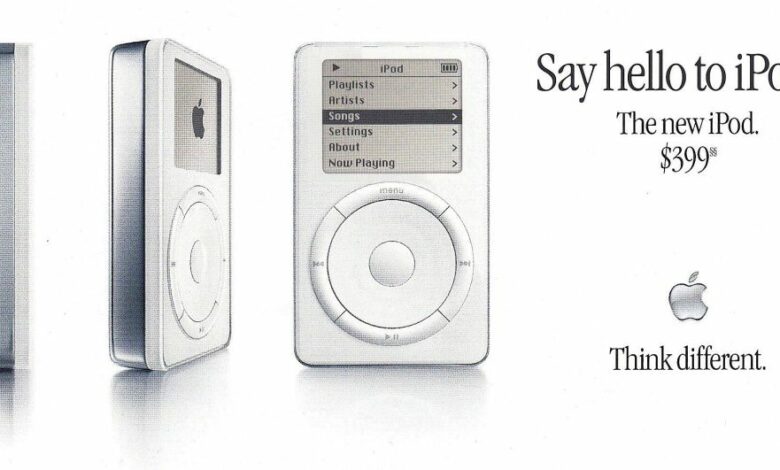 BLOG/OPINION: When I read The New York Times article Farewell to the iPod, I was heartbroken once again. The last time it happened was when Sony announced the end of production for the iconic Walkman tape player. When Apple launched the iPod, I marveled at those famous words from the late Steve Jobs, "A 1,000 songs in your pocket!". That was 21 years ago (October 2001).
My obsession with personal music devices – Walkmans and digital music players – began four decades ago. In 1979, I was fortunate to hold the very first Sony Walkman (TPS-L2) in my hand and listen to its mesmerizing stereo sound, through its lightweight headphones. (See: Happy 40th Sony Walkman!) I did not buy the very first iPod in 2001 but bought a later model (iPod Nano) – a sleek piece of metal and plastic. And in high school, I spent all my pocket money on a pair of Walkman headphones. So I've earned the right to write this piece.
The iPod introduced convenience and choice. Imagine carrying your whole CD/music collection while traveling – just so that you could listen to your favorite songs at any time. Well, you could do that with the iPod (after buying all those songs from iTunes).
Like its predecessor, the Walkman, the iPod soon became a status symbol in society, and everyone wanted one.
But the iPod wasn't the first digital music player. And some of its innovative features were copied from other gadgets that existed before it. The first commercially released personal music player capable of handling MP3 files was the MPMan F10, manufactured by Korea's Saehan Information Systems, and launched in March 1998. It had a tiny LCD screen and could store a few songs in its 32 MB flash storage.
I also remember another popular MP3 model called the Diamond Rio, which had a form factor similar to that of a Sony Discman portable CD player. But all these devices had limited storage capacity, far less than the iPod.
See Also: The opportunities that Apple missed (and what it should pursue next)
Features
The iPod attracted consumers for its storage capacity and the ability to quickly find and play songs. All this packed in a pocket-size device. An innovative click-wheel coupled with an organized menu interface meant you could get to any song in a jiffy. No more tape rewinding or forwarding. It had a hard disk with 5/10/20 GB capacities and a small monochrome LCD screen. And that distinctive pristine white color.
Apple did away with the hard disk in later iterations and the iPod became sleeker. In terms of colors, pristine white was replaced with metallic colors (the ear buds remained white, a fashion statement then and now).
In the early 2000s, flash memory was expensive and had not yet advanced to a level where we could have gigabytes of storage on tiny memory chips. We were still in the megabyte era, then. So Apple decided to use a tiny hard disk, and I am guessing it is the one offered by Toshiba. Touch screens were still years away, and Apple opted for the innovative click-wheel for menu navigation. Sony invented the jog dial for navigation in its car stereos. It was also using the jog dial in other electronic gadgets, such as its transistor radios for scanning channels. The click-wheel borrows from the Sony jog dial.  Today, you see the jog dial concept in the crown of the Apple watch. Sorry Apple fans, that's Sony's innovation!
In April 2003, Apple launched the iTunes music store and began selling songs for 99c each. That was also the charm of the iPod player — a service coupled to a device. And that was the way Apple wanted you to transfer songs to your iPod (the conduit was your iMac or MacBook computer).
Over the years Apple produced seven generations of iPods and sold over 400 million units. That's the same number of Walkmans that Sony sold.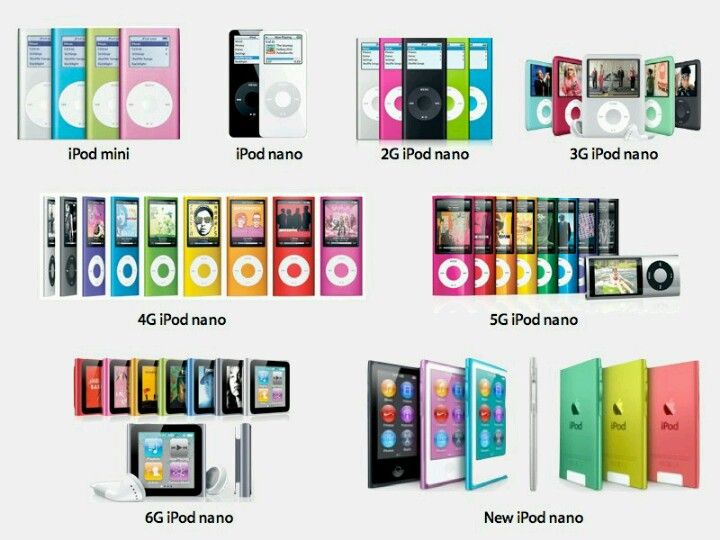 We had the iPod Mini, iPod Nano and eventually the iPod Touch. There was even a limited edition model dedicated to the Irish band U2 – the iPod U2 Special Edition had a distinctive two-tone black and red case.
iPod Lives On
Then Apple launched the iPhone in June 2007. The phone with its revolutionary touch screen interface and apps was light years ahead of all the phones available at that time. The iPhone killed the Blackberry, Nokia, Motorola, Ericson and all the feature or "button" phones of that era. Years later, many of these companies went out of business and stopped manufacturing phones. Of course, Nokia is back today, with its new line of touch screen, Android phones. As we moved into the realm of touch screen phones, apps and services became popular among consumers – and also made the phone a multi-function device. You now have a video recorder, digital camera, torch, notepad, e-book reader, calculator – and music player in your pocket.
The iPod design got closer to the iPhone with the launch of the iPod Touch, in 2007. It bared a close resemblance to the iPhone. In fact, one journalist described the Touch as the "iPod without the iPhone". It had the same operating system, the same apps, a camera, video recording capability and of course, the music player linked to the iTunes store.
That's when Apple iPhone users realized there was no point in carrying around two devices, when their iPhones had essentially the same features as the iPod Touch.
In May 2022, Apple announced that it would stop production of the iPod Touch, and effectively stop manufacturing iPods.
Apple sold more than 400 million iPods and produced seven generations of iPod models. That's roughly the same number of Walkmans that Sony sold.
iPhones now have the same music capabilities as the iPod — so the soul of the iPod lives on in the iPhone.
Today, streaming services are more popular, and most listeners prefer to subscribe to music streaming services like Pandora and Spotify – and pay a subscription fee.
With subscription services, you can listen all you want, to millions of songs – but you don't own any of them. You may be able to download them on your phone and listen offline. But you can't transfer them to another device. The songs are yours as long as you subscribe to the service.
That is the way the music world is going today.
Don't you miss your vinyl, CD or cassette tape collections?
R.I.P. iPod.
We miss you too!
See Also: