CLOUD & DATA CENTER
How AWS Outpost and Cloud Services are 'Edging' Closer to Customers
With more use cases that require ultra-low millisecond latency, the cloud is coming closer to the customer premises. AWS announced its plans to take its cloud services to the edge at re:Invent 2021.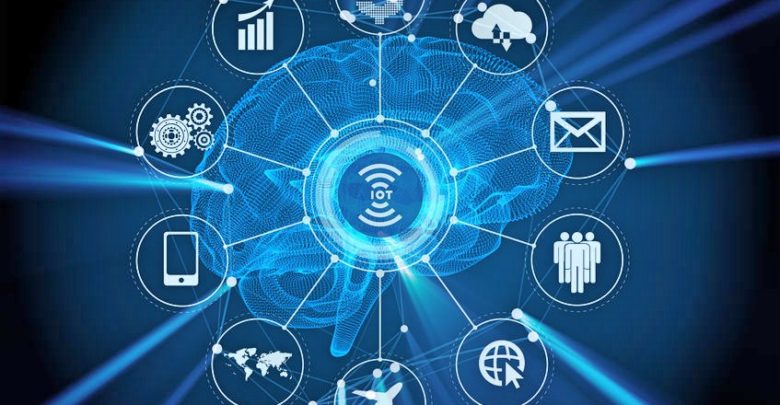 Amazon Web Services held its 10th re:Invent conference from November 29th to December 3rd in Las Vegas as a simultaneous in-person and virtual event. The first re:Invent for new AWS CEO Adam Selipsky saw a host of product and customer announcements targeted at fulfilling customer requirements and educating more IT developers and customers on new AWS services and features. One of the major announcements was around infrastructure. AWS announced new regions, availability zones, and regional zones to bring its cloud services closer to the customer premises. The concept is known as Edge Computing. Two years ago, AWS announced the general availability of AWS Outpost, a fully managed service that extends AWS infrastructure, services, APIs, and tools to customer premises. Outpost is now available in smaller form factors (1U/2U), which brings AWS services right into the customer premises without the need to have an on-premise data center. With these announcements, it is obvious that AWS is making the cloud ubiquitous.
In his keynote, Adam Selipsky reinforced the fact that "the cloud has become not just another tech revolution, but an enabler of a fundamental shift in the way that business functions. Analysts estimate that 5% to 15% of IT spending has moved to the cloud, and despite what feels like a massive adoption, we are just getting started".
In his blog on Tech predictions for 2022, Amazon CTO Werner Vogels wrote about the cloud becoming ubiquitous. Prediction #2 is about the everywhere cloud and the edge. He writes, "The cloud will extend into every locale via purpose-built devices and specialized solutions. In 2022, we'll see these solutions bring all the muscle of the cloud to transform warehouses, restaurants, retail stores, farms, and more­."
Regions and Availability Zones
AWS aims to bring its infrastructure closer to its customers by introducing more regions and availability zones. For the uninitiated, a Region is a physical location around the world. Data centers are clustered into logical groups called Availability Zones (AZ). Each AWS Region consists of multiple, isolated, and physically separate AZs within a geographic area.
Addressing the media after re:Invent, Santanu Dutt, Director of Technology for South East Asia with Amazon Web Services (AWS), said, "Over the years, we saw broad AWS regions with availability zones and multiple data centers in each of the availability zones being built out. We have 25 regions across the globe, and we are now adding one more–the Jakarta region in Indonesia (a total of 26 regions). And we have 84 availability zones across these 26 regions. We believe that a region should not be launched without a minimum of three availability zones so that we give that choice of a broad set of availability zones and data centers to our customers to launch in high availability mode."
In all, AWS has 84 Availability Zones across 26 geographic regions globally, with announced plans to launch 24 more AZ's and eight more regions in Australia, Canada, India, Israel, New Zealand, Spain, Switzerland, and the United Arab Emirates. It aims to have regions in every Tier-1 country. But regions are just one way of expanding and getting closer to customers. Local Zones are another aspect that takes AWS infrastructure closer to customers.
Local Zones
AWS announced an expansion of Local Zones, with over 30 new AWS Zones to be made available starting 2022 in over 21 countries around the world in North and South America, Europe, Africa, Asia (including India), and Australia.
Local Zones are types of infrastructure deployment that place compute, storage, database, and other select AWS services close to the large population and industry centers. They help deliver innovative applications requiring single-digit millisecond latency closer to end-users and on-premises installations.
"The concept of Local Zones was announced at re:Invent 2020. Local Zones take AWS infrastructure even more nearer to customer premises for use cases that require ultra-low millisecond latency. An LZ is a mini version of an AZ that is closer to a customer. It has a subset of APIs and services that we provide in a full-fledged region. It has compute, storage, networking, containers, etc." explains Dutt.
AWS currently has 14 Local Zones in the US with a subset of AWS services like Amazon EC2, Amazon EBS, Amazon ECS, Amazon EKS, and Amazon VPC.
Dutt offered some typical use cases for the need for LZ's. A media and entertainment customer, for instance, will benefit from LZ's when trying to transcode media files or movie files. That workload requires millisecond latency with real-time processing. Another use case is customers that offer consumers real-time multiplayer gaming. The gaming experience on mobile needs to be smooth with minimum latency as consumers are usually gaming on the road.
AWS Outpost
Outpost is another concept to bring the AWS cloud platform and services closer to the customer premises. AWS Outpost was announced two years ago.
AWS Outposts is a fully managed service that extends AWS infrastructure, services, APIs, and tools to customer premises. By providing local access to AWS managed infrastructure, AWS Outposts enables customers to build and run applications on-premises using the same programming interfaces as AWS Regions while using local compute and storage resources for lower latency and local data processing needs. (Source: AWS).
An Outpost is a pool of AWS compute and storage capacity deployed at a customer site. AWS operates, monitors, and manages this capacity as part of an AWS Region. Customers can create subnets on your Outpost and specify them when creating AWS resources such as EC2 instances, EBS volumes, ECS clusters, and RDS instances. Instances in Outpost subnets communicate with other instances in the AWS Region using private IP addresses, all within the same VPC. (Source: AWS).
"We truly believe that in the fullness of time, very few enterprise customers or even other types of customers will continue to hold local data centers. In the interim, customers have given us feedback that they need legacy applications built in the 1990s, for example, to be connected to the cloud. But because of legacy dependencies on infrastructure internally, they need to have a middle layer to connect to the cloud, and they wanted to have the same look and feel of the AWS cloud services. So, Outpost was announced on those grounds," said Dutt.
Dutt informs that customer uptake for AWS Outpost has been encouraging, thanks to the AWS Outpost Innovation Lab. Cloud4C (a CrtlS company) partnered with AWS and Intel to launch India's first AWS Outpost Innovation Lab in Hyderabad. Here customers can pilot some of their workloads to test the Outpost, with ultra-low latency use cases. They can then purchase an Outpost for themselves.
The general availability of Outpost was announced earlier in India in 2020-21. Customers who experienced it then started asking about its availability in different form factors. It was already available in 42U (full rack size), but there was a demand for Outpost in smaller form factors.
"We now have general availability from this stream and onwards of AWS Outpost 1U and 2U service, which are 1 3/4 inches tall (1U rack height) and 3.5 inches tall (2U rack height)," informed Dutt.
The availability of these form factors opens up more use cases for customers and will be most useful for those who do not have their own data center.
Use Cases for AWS Outpost
It's rare to find a data center in a shopping mall or retail store, but there will be a requirement for processing on the edge to avoid the latency of cloud processing. For example, a retail store might need to do real-time analytics to understand customer fashion preferences and quickly restock items flying off the shelves.
Sports analytics is another use case. A live broadcast of a cricket match has a lot of analytics going on in the background. Let's say the umpires need to analyze the replay quickly to determine whether the batsman was out. Their view may have been obstructed. In the past, this happened offline, with a consensus among the second and third umpire, albeit with a few minutes delay. Imagine if the data analysis was performed by a 1U or 2U Outpost system in the pavilion. The result would be much faster as the data does not need to travel to the cloud for processing; it can happen on the edge, in the Outpost system itself.
Conclusion
Moving cloud services closer to customer premises is the way to reduce latency. AWS Outpost and local regions are ideal for use cases that require millisecond latency (and we provided a few examples in this article). But other low-latency solutions have been available for years. CDN (Content Delivery Networks), edge platforms, points of presence, and edge networks (such as those offered by Akamai, Inktomi, Limelight) are other solutions to reduce latency. However, these solutions have targeted Internet Service Providers.
We've also heard people in the industry speaking about micro data centers, a concept similar to AWS Outpost. One data center provider we spoke to two years ago was already talking about cloud-like processing in hotels and retail stores.
Well, it seems the cloud is coming nearer to us and will soon be omnipresent. We'd like to stretch our imagination and think about personal clouds in our homes, what with so many people working from home these days.
Let's see how this trend develops in 2022.
---
Also see: