Wiley, a global leader in research and education, brought together leaders of industry and academia for the inaugural Wiley Global Innovation Conclave 2019 (WGIC) in Bengaluru, on 31st January. With a focus on bridging the skills gap and improving job readiness, this event fostered thoughtful conversation around the role innovation plays in the future of learning, research, and work. Wiley also presented its WileyNXT platform, announced the WileyNXT Innovation Awards, and launched a Black Book authored by industry leaders.
Visionaries and leaders from academia, research and industry came together under one roof to discuss the future of work and jobs, and the future of learning. They talked about the role of applied research. The event was attended by over 100 CXOs from technology companies and startups, with leaders from research and academia. They engaged in discussions and debates through a series of presentations and panel discussions.

The WGIC saw deep and thoughtful conversation amongst renowned industry and academia veterans, members of the Wiley Innovation Advisory Council (WIAC), along with the Wiley Executive Leadership Team, helping to identify the skill gaps facing the industry and the growing need for skilling and reskilling. In addition, the group focused on the scope and quality of research output in India, and how facilitating innovation in this area can create new business and job opportunities.
"Wiley will be the connector in bringing these three communities (academia, research, industry) together," said Philip Kisray, VP, International Development, Wiley. "Research fuels innovation and innovation leads to new services, new solutions, and new learning needs. Corporations apply innovation in the real world. The industry needs a knowledge workforce that can learn, relearn and reskill. The question is how do these three communities work together and set the direction for the future? How can we increase access and relevance to enable more learners to benefit from this? How can we increase the application of all of this, to deal with real world problems?"
These were some of the questions that were addressed by various thought leaders at the conclave.
Visionaries and Leaders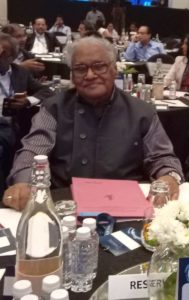 The event was held at the ITC Gardenia in Bengaluru and featured a series of InnovationNXT talks by stalwarts including Prof. C.N.R. Rao, Bharat Ratna Awardee and Honorary President of Jawaharlal Nehru Centre for Advanced Scientific Research; Gopichand Katragadda, Ex-Chief Technology Officer at Tata Sons and CEO, Myelin Foundry; Sriram Rajagopal, CEO and Founder, Diamondpick; Mohan Krishnaraj, VP and Global Head, User Experience, Harman International; Jo Vempati and Ramakant Vempati, Co-Founders, Wysa; as well as Wiley representatives, including Peter Wiley, Chairman Emeritus.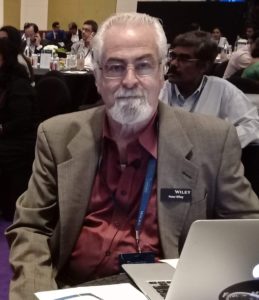 "Wiley has always been a pioneer and propagator of technology and innovation. After creating the Wiley Innovation Advisory Council last year, Wiley is working with industry and academia to build the future workforce for India, as well as the education curriculum," said Mr. Peter Wiley, Chairman Emeritus for Wiley.  "We will soon introduce learning solutions to bridge the higher education gap in India to enrich the learning experience of students and help them develop skills that are necessary to succeed in the workplace."
Speaking about his recent experience at the Jaipur Literary Festival, Mr. Wiley compared two groups of women learners in India – a more privileged group and the other from an economically backward group. He said both groups were asking for "decent jobs". They needed an education that would get them jobs that would allow them to be major contributors to the future of India.
"What we discuss in this conference today will mean a lot to a majority of young women in India," said Mr. Wiley. "The problems that we see in the U.S. are similar to those in India and we must move quickly to address those problems. We need to improve the learning and research experiences to solve these problems."
Wiley is a 200-year old publishing group that began with textbook and journal publishing. With the advent of the digital age, it transformed itself into a digital learning platform and embraced technology. It now offers learning management solutions, certifications, online journals, and digital courseware.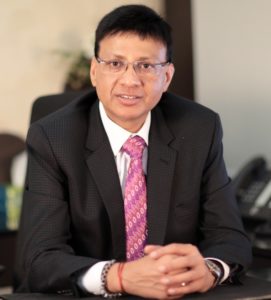 "Wiley has a long history of advocating for advancements in technology and innovation. With India's economy growing at an incredible rate and with the second largest population in the world, it's clear that we need to harness new technologies and equip students with the skills necessary that will allow them to excel in their future careers," said Vikas Gupta, Managing Director, Wiley India. "Technology such as artificial intelligence is poised to greatly change the way we work and live, and following the recent announcement of India's National AI for All strategy, such work has never been more important."
Speaking at the event, Gupta said Wiley is trying to build a bridge between the three communities and charge a "toll tax" to use that bridge.
"Content will be free, but how do you use it to close this ecosystem? That's what this conclave is all about. The core challenge that we see is in research – the core research happens in research institutions in India but applied research does not happen at all. Applied research is an area where innovation can make money and create business ideas and opportunities. For instance, the core research has been around for the last 30 years and we publish books and articles on that. It has now become a big business opportunity because the whole ecosystem of applying that into everyday needs is what has driven innovation and leading to jobs and new revenues," said Gupta.
He also talked about the democratisation of creating solutions to do that. Publishers now work with the industry and study business problems.
"We are now working with the industry to bring context to concepts. We take the business problems from the industry and make it part of the curriculum we are creating," he said.
Gupta informed the audience about the formation of the Wiley Innovation Advisory Council, 18 months ago. He said the council has CXOs from the top companies in India who help create solutions which are offered on the WileyNXT platform.
"This is the outcome of academia, industry, and students. The idea is to engage students for learning," he said.
Wiley Network
Clay Stobaugh, EVP Government Affairs and CMO, Wiley spoke about the Wiley Network and its mission.
"The Wiley Network is about continuing the conversations and reaching out to a broader audience. It is about community engagement and about building engaging experiences, and it's also about being connected to thought leaders. The site has 350,000 unique visitors, 5,000 email followers, and 3700 plus Twitter followers," said Stobaugh. "We are going to see more people link to Wiley.com to build the opportunity. People come to the site to look for knowledge and the site is strictly about sharing thought leadership on topics that are relevant."
WileyNXT Innovation Awards
An announcement was also made about the WileyNXT Innovation Awards that will be introduced in the next few months. The awards will be given away at the next Wiley Global Innovation Conclave.
The awards are instituted to recognize upcoming contributors to the field of learning. The awards will first be launched in the Asia Pacific region and later extended globally. Willey will also have knowledge partners involved in this activity.
There are three broad categories for the awards: Future of Learning, Future of Research, and Future of Transformation. Within each category, there will be three sub-categories: Industry, Startup, and Academia. That's a total of nine recognition awards.
Wiley's credibility and global reach will make the Innovation Awards very aspirational and prestigious.
Wiley is in the process of forming the jury and will release more information about the application process in the coming months. Check the Wiley.com site for details.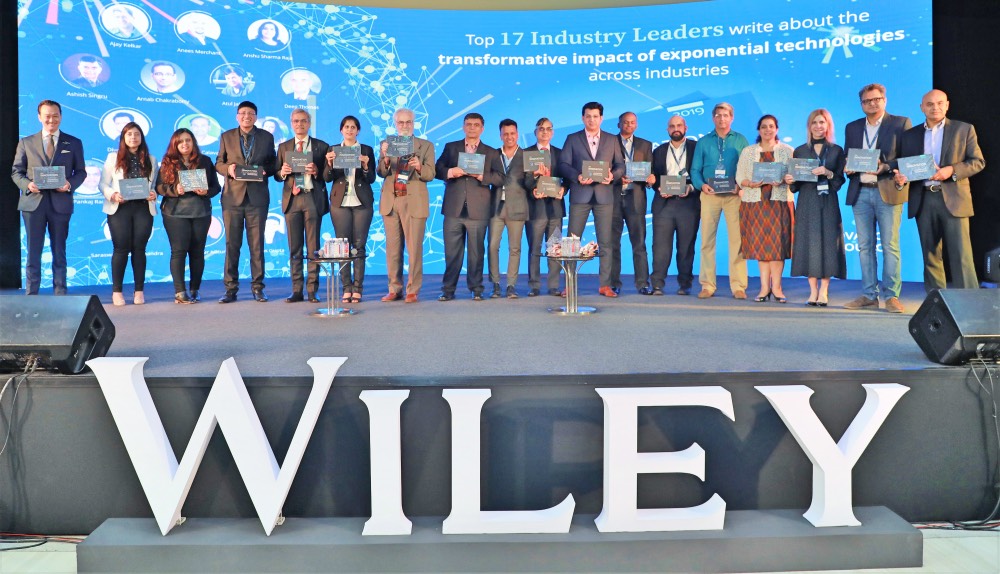 Black Book launch
The Wiley Innovation Black Book on Exponential Technologies was launched at this event. It is a resource guide comprised of 18 co-authored, thought-provoking pieces by industry experts, sharing their vision on the impact of exponential technologies across industries in future forward scenarios.  The book will be available on Wiley.com.
Speaking at the launch of this book Sameer Dhanrajani, Chief Strategy Officer, Fractal Analysis said, "For the first time in India 18 industry leaders have come together to contribute one chapter each, on exponential technologies and to impart what we foresee in the future of work. (It covers) the possibilities, the scenarios, the projections — all coming together and stitched in a format where every industry segment has been represented, every function and experience has been articulated. It's been stitched in the form of a collector's edition."
---
Brian was hosted by Wiley India for the Wiley Global Innovation Conclave 2019 in Bengaluru.