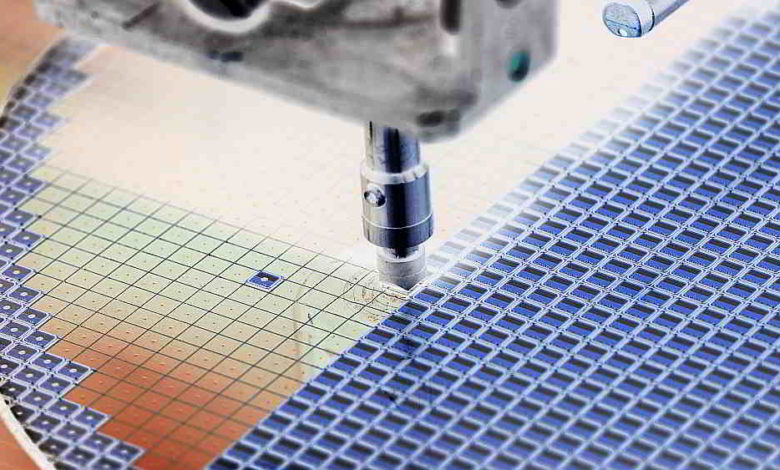 The Manufacturing sector contributes significantly to India's economy. Within this sector, there are numerous industries that are highly dependent on semiconductor chips that form the core components for various consumer products. And that's why India needs to decrease its dependence on global supply chains and become a manufacturing hub for semiconductors. The Indian government has started to move in that direction with the introduction of production linked schemes and other incentives for semiconductor manufacturers.
Take the automobile sector, for example. The dire shortage of semi-conductor chips in recent months has impacted output and caused huge losses; the global automobile industry suffered losses to the tune of $110 bn in 2021, due to Covid-19.
Other critical sectors like defense, could also be impacted (chips are used in guidance, navigation, and control systems, for instance).
Semiconductors are manufactured in a few countries because of the exorbitant costs of setting up fabrication units. Supply chains were impacted during the pandemic, leading to shortages. The ongoing Ukraine-Russia conflict is causing shortages in raw materials. The geopolitical situation in Taiwan – which produces 92 per cent of sub-10 nanometer semiconductors – makes for an uncertain future. Further, 75 per cent of the chip manufacturing capacity is concentrated in China and East Asia. Companies in the raw materials and components supply chain are moving out of China. That's plenty of reasons for India to become self-sufficient and indigenously manufacture semiconductors. Thankfully, India has started to move in that direction by offering production-linked schemes and subsidies to encourage semiconductor manufacturing.
India is already manufacturing mobile phones for Apple, Xiaomi, Realme, Oppo, Samsung, and others. According to Amitabh Kant, CEO of Indian think-tank NITI Aayog, India is now the second-largest manufacturer of mobile phones in the world. Over 200 units are now manufacturing mobile phones in the country. Production increased from 6 crore mobile phones in 2014-15 to nearly 30 crore phones in 2020-21 (1 crore is 10 million). So India is not too far away from semiconductor manufacturing.
India's semiconductor market is forecast to grow to $63 billion by 2026 from $15 billion in 2020. Semiconductor consumption in India is expected to grow from $21 billion in 2019 to $400 billion in 2025, according to the KOTRA Mumbai Trade Center and the India Electronics and Semiconductor Association (IESA).
Challenges
There are numerous challenges to overcome when setting up semiconductor fabrication units. It calls for a huge investment and long-term commitment. The supply of raw materials and skilled labour is also crucial. Land acquisition and sophisticated machinery are key requirements. But once these challenges are overcome, India can leverage the tremendous opportunities – perhaps becoming a chip supplier for the world.
To overcome these challenges, India can borrow notes from other countries such as the U.S., Taiwan, Israel, Italy, Ireland, China, Germany, South Korea, Japan, and the Netherlands – all have chip manufacturing units. India can invite leading chip manufacturers such as Intel, AMD, Samsung, TSMC, SK Hynix, Qualcomm, Broadcom, Nvidia, ST Microelectronics, and Texas Instruments to set up manufacturing units in the country.
But first, India needs to have a solid policy for semiconductor manufacturing, and perhaps NITI Aayog can step in and work with a task force to form this policy.
Semiconductor Shortfall

Going back to the Automobile sector and how the global semiconductor shortage has impacted output. This has prompted leading manufacturers to think about alternate supply chains. Some, like Tata Group, are drawing plans for semiconductor manufacturing.
It has been widely reported that the Tata Group plans to set up a $300 million semiconductor manufacturing facility. The facility will produce chips for Tata Motors and other Tata Group companies. While the silicon wafers will be sourced from semiconductor foundries like Taiwan-based TSMC, the Tata facility will assemble and test semiconductor chips. But there is still a dependence on Taiwan, and Tata is likely considering alternate supply chains.
India's defense sector will also be impacted by the semiconductor shortage. India wants to reduce imports of defense equipment and increase indigenous manufacturing. Semiconductors are a key component in missile guidance systems, aircraft and naval navigation, and other defense systems.
All the more reason for the country to manufacture semiconductors locally.
Yet, India has made a promising start in that direction. Prime Minister Narendra Modi announced a $10 billion incentive plan to push companies to set up semiconductor and display operations in India.
Investment Plans
Three southern states, in particular, are inviting bids for manufacturing units: Karnataka, Tamil Nadu, and Telangana.
The Tata Group is in discussions with these states to acquire land for its manufacturing plant.
On May 1, the International Semiconductor Consortium or ISMC said it will invest $3 billion in Karnataka state to set up a chip-making plant. It plans to set up a 65nm Analog Semiconductor Fabrication plant in the state. The facility is expected to generate 1,500 direct and 10,000 indirect employment opportunities.
Vedanta Group has committed $15 billion for the electronic chip and display manufacturing space and plans to scale up the investment to as much as $20 billion. It plans to produce semiconductors for the Indian manufacturing industry by 2025. The group has signed an MoU with electronics manufacturing giant Foxconn to form a joint venture company that will manufacture semiconductors in India.
India has already invited semiconductor giant Samsung to build a semiconductor plant in the country. According to Indian media reports, Chief Minister of Tamil Nadu M.K. Stalin made the request to Samsung Electronics.
Conclusion
India has made all the right moves to encourage local semiconductor manufacturing and the year 2025 could be the tipping point for the manufacturing industry. Yet, it needs to be prudent about supply chains for raw materials which are crucial for manufacturing semiconductors at scale. The current geopolitical climate presents headwinds to local manufacturing, and India needs to carefully consider alternate supply chains.
To address the skill shortage, the industry can encourage startups who specialize in semiconductor design. This 'encouragement' can come through incentives, subsidies, and tax holidays. The state governments can offer land for greenfield electronics manufacturing clusters.
See Also: Why the US Must Get Back to Semiconductor Manufacturing