TOP STORIES OF THE WEEK
First impressions: Hangzhou and The Computing Conference 2018
In a nutshell, here's what Alibaba's event was all about. The government of The People's Republic of China is investing 320 bn Yaun to transform Hangzhou into a digital city.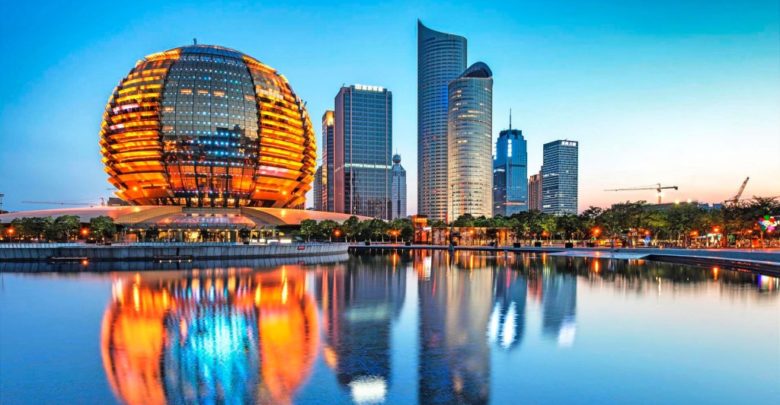 Mumbai, 27 September: Digital Creed attended Alibaba Group's technology conference in Hangzhou, China between 19 – 22 September. The event was abuzz with so much activity that we wondered how we were ever going to include it all in this report. Thanks to the support of the communications teams who organized guided tours for us, and who kept sending us news releases and photos, the task become much easier. There was a conference, an exhibition, tours, and media interactions. Here's a summary and our analysis of everything (developing story). Do check out our photos and videos in the Photo & Video section to get more perspective.
What was it all about? And pray, where is Hangzhou?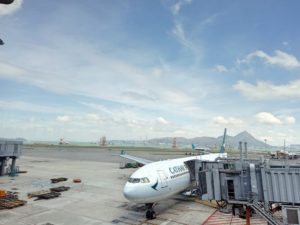 That's a question my family and friends asked me before the trip. Well, I almost never made it to Hangzhou, because of typhoon Mangkhut, which battered Hong Kong on Sunday, 17 September, and then passed over Southern China. But when I got to Hong Kong on Monday, it was sunny and bright (see photo); I did not see any signs of flooding at the airport.
Hangzhou is the capital of China's Zhejiang province in Northeast China. And it is one of the three commercially successful cities that is contributing heavily to the province's (and the country's) GDP. This beautiful city is also home to the Alibaba Group, which began with 17 employees in a humble flat in Hangzhou, in 1998.
I like to think of Hangzhou as a digital city that is on the forefront of technology progress – a model city and a preview of what cities will be like in the future. In fact, an official from the municipal committee announced that the government is investing 320 bn Yuan ($46.5 bn) to build a digital city on the banks of the river. This investment will also modernize Hangzhou's infrastructure in preparation for the Asian Games in 2022.
The Computing Conference 2018 is Alibaba's annual flagship event. The 9thedition of the conference was even larger this year as Alibaba merged in its Cloud Computing conference, which was earlier a separate event. The theme this year was Empowering Digital China and there were many discussions on digital transformation – transforming business and cities and helping small and medium businesses – even using technology to help wildlife and to better your putting technique in Golf! The conference and exhibition showcased an array of cutting-edge technologies from the company and its partners.
Around 120,000 attendees including company CEOs, entrepreneurs, developers and technology enthusiast across the world joined the four-day event in Hangzhou, Alibaba's global headquarters. Featuring 170 forums with more than 1,500 speakers, a 30,000-square-meter exhibition area with booths from over 200 international firms including Intel, SAP, Accenture, NVIDIA, as well as technology-empowered sports games and an outdoor music festival, the Conference brought attendees an unparalleled experience with the latest technology innovation.
To get a glimpse of the Conference, please check out the event highlight video here: https://youtu.be/xgyGYUvHMko
Also read the full report: 10 things I learnt from The Computing Conference 2018.
---
Brian was hosted by Alibaba for The Computing Conference 2018 in Hangzhou, China.