INTERVIEWS
'Our aim is to make the payment experience as easy as 1-2-3'
Exclusive interview with Rnjai Lamba, CTO at UnDosTres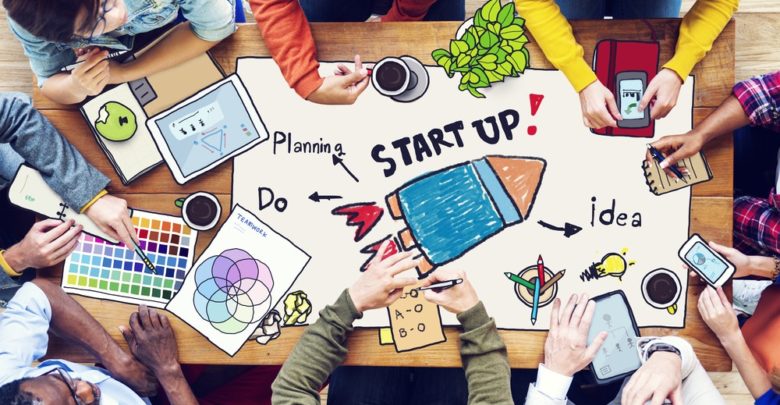 Rnjai Lamba, CTO at UnDosTres tells Brian Pereira, Founding Editor, Digital Creed, how his company is helping transform the payments landscape in Mexico. He also talks about the differences of working in a large company like Adobe and the three startups (Curo Health care, Limeroad.com, UndosTres) that he served. Finally, he offers some great advice to those who aspire to work in a startup.
UnDosTres was founded in 2015 and has grown from 5 to 50 employees. It is Series A funded by two of the biggest venture firms in Mexico. It received the award for the Best Fintech Startup in Emerging Markets.
UnDosTres is solving some of the most interesting and challenging engineering problems at a massive scale, which are unique to, and transformative for the Mexican payments ecosystem. It wants to enable Mexicans to pay their mobile bills, and for almost anything with the tap of a few buttons on an app. The app has gone from 100,000 downloads to a million downloads in a short span of time.
Listen to the audio track
DC: Tell us a little about yourself. What led you to Mexico? Tell us about your journey from university days in New Delhi to the global companies you worked at, to today.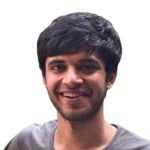 Rnjai: From my university days at DCE (Delhi College of Engineering), I have always been focussed on learning the best I can from my environment. I realised that it always helps to have very smart people surrounding you, to get inspired from them. I worked at Adobe, learnt how a big company works and what drives people at such a company. I found the learning opportunities at that time (2014) more exciting at a startup, so I moved to Limeroad.com, an ecommerce for apparels and accessories, right after its Series C funding round. It had a stunning team to say the least; a brilliant CTO, Prashant Malik, few of the best and youngest founding engineers. I learnt a ton there. As I sought some leadership opportunities, I moved to Curo Healthcare, an integrated platform for managing diabetes, and there I led the creation of their patient engagement platform for health coaches, with a team of four people. Again, a brilliant executive team, Amitabh Nagpal and Partha Sarathi, strategizing a complex product, was something I learnt there.
As I gained experience, I sought a role like the founding engineers at Limeroad.com, building something from 0 to 1, basically. Then I hit upon UnDosTres, and I thought it couldn't be a more perfect setting: small team, big potential market. And the last few years have flowed from there, from a 5 to 50 people company. We've grown 10 times on all other metrics since then. We've gone from 100k app downloads to more than a million, for example.
Our aim is to make the payment experience as easy as 1-2-3. Our aim is to put as many digital products up for sale on our platform. Our primary innovations are for making the experience super smooth for users entering a digital platform for the first time.
DC: Can you tell us about UnDosTres? When was it founded? Who are the co-founders? How many employees? What round of funding? Who are the investors?
Rnjai: UnDosTres was founded in 2015 by Arpit Gupta, Naveen Sharma, Vikram Deswal.
We are 50 people and Series A funded. We are funded by Ignia Partners and Dalus Capital, two of the largest venture firms in Mexico.
DC: What are the products and services you develop? Describe the innovations/projects. Which markets do you serve?
Rnjai: Our aim is to make the payment experience as easy as 1-2-3. Our aim is to put as many digital products up for sale on our platform. Our primary innovations are for making the experience super smooth for users entering a digital platform for the first time. And most of our innovations such as a recharge chatbot, come from our users. This one came from a review by an Android user.
We are focussed on the Mexican market.
DC: What is the void you fill with your products and services? Is it a niche market?
Rnjai: We fill the void of convenience in a market in which people are OK waiting in a line to pay their water bill for hours. It is a market that has a potential market reach for every banked Mexican user or an unbanked Mexican user, who has a store near him to top up his UnDosTres wallet with cash.
DC: In the wake of the lockdown and the global pandemic, what are the steps you took for business continuity? How were you impacted?
Rnjai: The lockdown has mostly been a lesson in the art of virtual communication and it helps to have a highly communicative culture, which we fortunately had. Being an online business, we have continued delivering only now from home. We have seen some natural effects. Like fewer cinema tickets but a higher proportion of subscription for streaming services.
DC: In a lockdown, employees working from home tend to burn out sooner, as they do not have face-to-face interaction with colleagues in an office environment. Boredom and loneliness sets in. What are the steps your company has taken to keep your employees engaged?
Rnjai: This is true, the lockdown is not a natural situation for humans from any perspective. As humans, we have a connection to nature and other humans around us. So it is natural to have some withdrawal symptoms, and the only way around this is to talk unnaturally more through the tools we have. Some steps we took included a weekly "Happy hour" where we play some games and more frequent than normal one-on-ones.
At UnDosTres, we have been taking cues from inside as well as outside. For example, in May, I held a 1:1 daily with all members of our technology team. Víctor Lima Álamo (Lead Developer at UnDosTres) has been giving some time off team members who are feeling burned out.
DC: How do you make your employees feel they are making an impact? What are your retention strategies?
Rnjai: The way is to keep on giving them diverse experiences, just like how you would like to feel when you travel. So one day you could build a critical app feature and the next week you build a cross-platform chatbot. There is no bigger joy than saying "I can do it all." That's our strategy — we invest in people because they are investing time working in our company.
DC: Your advice for those looking to work in a startup?
Rnjai: Startups are nonlinear and are ways to move on a faster lane with respect to personal growth, for example — learning more about business if you are an engineer or vice versa. It is just due to the proximity to a variety of different persons during such an experience.
DC: People feel there is no job security in a startup. And these days, there are layoffs in startups. How far is that true?
Rnjai: In a normal situation, if a startup has responsible founders, any round of funding should last approximately 1.5 – 2 years. This may sound like a small period for people seeking stability, but if you seek a huge learning curve, a startup on the cutting edge of disruption is a much better bet, than having a job at an established company, where you may or may not work on an innovative product.
---
You can also listen to the audio recording of this interview here: https://www.digitalcreed.in/undostres-startup/