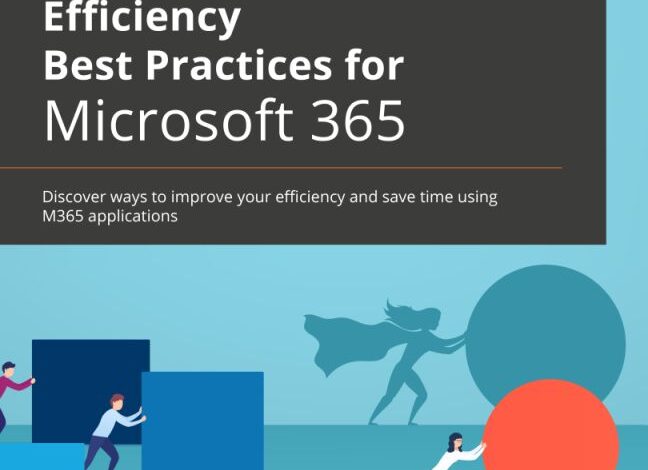 As we begin another year (2022) and embark on the third wave of the pandemic (in India), many organizations have told their employees to continue working from home. In this scenario, we rely heavily on collaboration tools, back office applications, and office productivity tools. Email, spreadsheets, report/document generation, video calls, group chatting with colleagues, etc. are routine activities for us now. The Microsoft 365 platform is by far the most popular one that lets us do all this, in an integrated manner.
The Microsoft Office suite of office productivity applications has been around for decades and has evolved into a SaaS based offering with Office 365 (renamed as Microsoft 365). Each application in this suite is loaded with features. But did you know, most people hardly use 10 per cent of the features of Excel or Word? What about the other 90 per cent? Is our efficiency and output impacted because we do not utilize the full potential of Microsoft Office? And then, there are other useful applications from Microsoft (such as Power BI), which the average office worker has probably never heard of or used.
There are plenty of online resources that show us how to use the rich feature set of the Microsoft applications. But you could never find it all in one place. There was a need for someone to curate all this and put it together, in one resource, such as a book or a website. And that's what Dr. Nitin Paranjape and his team have done in writing the book, Efficiency Best Practices for Microsoft 365.
The book covers the entire range of over 25 desktop and mobile applications on the Microsoft 365 platform. The author, who I have personally known since the 1990s, says he wrote the book with the intention of providing simple, immediately usable, and authoritative guidance to help one save at least 20 minutes every day; it also helps to advance one's career and to achieve business growth. I have attended Dr. Pranjape's masterclasses and workshops and enjoy his style of teaching. And you get a flavour of that in this book.
In this book, the author takes an application driven approach to teach the nuances of Microsoft 365 and the associated tools. Today, the office is in our home and the office worker is remote. So certain skills are imperative for this type of environment: Communication, collaboration, data analysis, personal organization, personal efficiency, time management, etc. Dr. Paranjape, who is regarded as a "productivity guru" teaches us shortcuts that can save us time and help us be more productive. In learning these tips, we can also be more accurate in our data analysis and also produce better looking reports using the Microsoft applications.
This content in this book is organized to help you:
Understand how different MS 365 tools, such as Office desktop, Teams, Power BI, Lists, and OneDrive, can increase work efficiency
Identify time-consuming processes and understand how to work through them more efficiently
Create professional documents quickly with minimal effort
Work across multiple teams, meetings, and projects without email overload
Automate mundane, repetitive, and time-consuming manual work
Manage work, delegation, execution, and project management
You'll start by covering components and tasks such as creating and storing files and then move on to data management and data analysis. As you progress through the chapters, you'll learn how to manage, monitor, and execute your tasks efficiently, focusing on creating a master task list, linking notes to meetings, and more. The book also guides you through handling projects involving many people and external contractors/agencies; you'll explore effective email communication, meeting management, and open collaboration across the organization. You'll also learn how to automate different repetitive tasks quickly and easily, even if you're not a programmer, transforming the way you import, clean, and analyze data.
By the end of this Microsoft 365 book, you'll have gained the skills you need to improve efficiency with the help of expert tips and techniques for using M365 apps.
---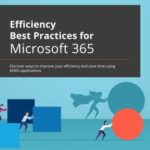 Efficiency Best Practices for Microsoft 365: Discover ways to improve your efficiency and save time using M365 applications
By Dr. Nitin Paranjape
Kindle version available
Publisher ‏ : ‎

Packt Publishing Limited; 1st edition (22 December 2021)

Language ‏ : ‎

English

Paperback ‏ : ‎

350 pages

ISBN-10 ‏ : ‎

1801072264

ISBN-13 ‏ : ‎

978-1801072267

Item Weight ‏ : ‎

603 g

Dimensions ‏ : ‎

19.05 x 2.01 x 23.5 cm

Country of Origin ‏ : ‎

India