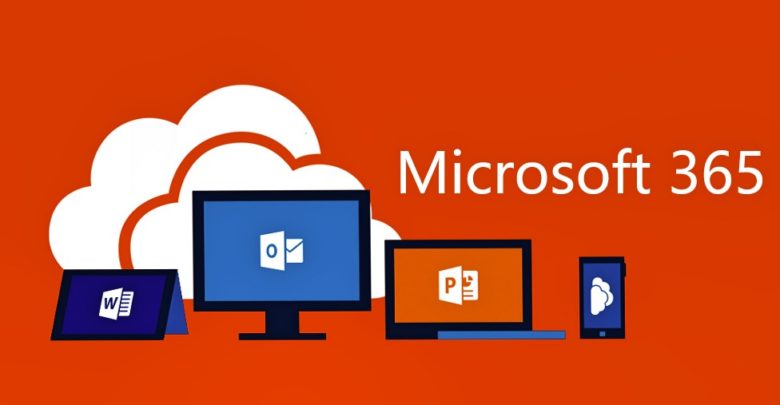 Those who subscribe to the office productivity suite Office 365 would have noticed a change in branding. To promote its products as services to consumers, Microsoft renamed the online version of Office to Microsoft 365. In doing so, Microsoft is sending a message to consumers that the ubiquitous Office Suite is more than a suite of Outlook, Excel, Word, and PowerPoint applications that office workers have become so accustomed to using. If you log in to your Microsoft 365 account (Personal Edition) and look around, you'll see that your paid subscription gets you a lot more. In essence, there's 1 TB of OneDrive storage, To-Do (an organizer app), Skype, Sway (report generator), OneNote (for recording notes), Forms, Flow, Publisher, Access, and Calendar. And these apps can also be used on your tablet or phone. The Business / Enterprise editions include Microsoft Teams, which is immensely popular these days with remote workers.
Microsoft 365
Microsoft 365's new Personal and Family subscriptions are replacing the existing Office 365 plans. The subscription prices remain unchanged. Pricing for Indian consumers: Microsoft 365 Personal costs Rs 4,199 (annual plan) or Rs 420 a month. Current Office 365 subscribers will automatically get upgraded to the new Microsoft 365 service.
Microsoft is introducing some new features for Microsoft 365 for consumers:
Access to over 8,000 images and 175 looping videos, 300 fonts and 2,800 icons on PowerPoint Designer.
AI-powered creative tools such as monotone speech detection and speech refinement in PowerPoint's Presenter Coach feature.
Personal Finance: Money in Excel lets you manage, track and analyze your finances, but that's not available as of yet.
Microsoft's new Family Safety app lets families track screen time across all their devices, and it's also not available yet. When it launches, the new Family Safety app will have a free offering as well.
Microsoft Teams is getting new consumer-focused features, too.
OneDrive Ransomware detection and recovery.
Virtual drive feature – OneDrive PC folder backup
Wish list
We are hoping that Microsoft makes some more enhancements and introduces more features. For instance, the Grammar Checker and Reviewing tools in Microsoft Word could do with some major improvements. Right now, Grammarly is better at the task (and our favorite). Grammarly can be integrated into Microsoft Word and is also available as a desktop app and browser extension.
Microsoft Excel could have better data visualization tools and dashboards – moving towards business intelligence.
Now that Microsoft owns LinkedIn and LinkedIn Learning (formerly Lynda.com), we hope to see more integration of these popular services in the Microsoft 365 suite, especially with MS Outlook.
Google One
Recently, Google renamed its paid service to Google One and offered various plans. Google has equivalent offerings: Gmail, Docs, Drive, Photos, Calendar, Keep Notes, Forms, etc. The free version of Google offers up to 15 GB of storage. With Android phone users backing up their photos, WhatsApp messages, and their phone data to Google Drive, they would soon use up this capacity and may want to consider opting for one of Google's paid plans. The annual plan of Rs 1,300 gets you 100 GB of storage. 
Both Google and Microsoft are trying to provide more value to subscribers and integrating their apps and services – unifying them if you will. Pricing plans are also reasonable, with options for monthly or annual billing. Add to this, 24×7 support, reports, tips, and other useful trivia. 
We'd like to know how Apple is going to respond to this. It's been a while since we heard updates about iCloud storage. And it would be interesting to see developments for useful Apple applications like Screen Time, Time Machine, FileVault, iMovie, Photos, Newsstand, and Keychain.