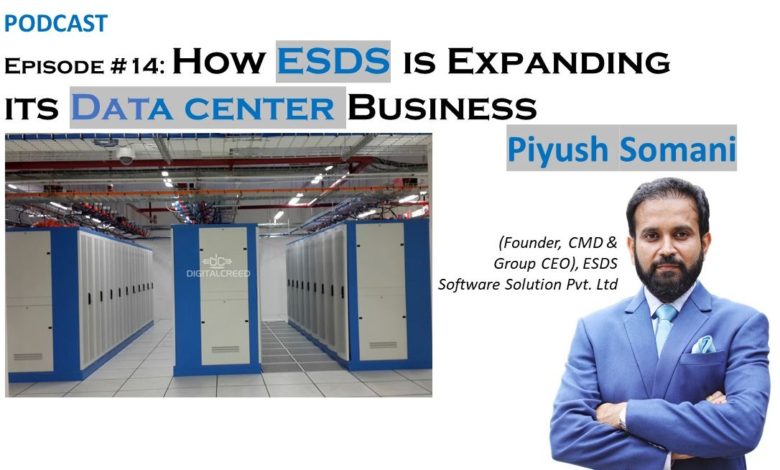 Piyush Somani (Founder, CMD & Group CEO), ESDS Software Solution Pvt. Ltd. spells out his plans for expanding his data center business locally and globally. He also tells us how he is tapping the huge opportunity in SaaS services.
ESDS wants to be a 100% sustainable data center in two years. It has a roadmap to expand its data center business locally and globally.
But some of you may not know an interesting fact about ESDS. It is also working with the state government (Maharashtra) and using technology to detect respiratory syndromes like tuberculosis, bronchitis, asthma, lung cancer, swine flu. It has even developed an indigenous AA+ COVID-19 testing solution that can conduct screen an infection in 5 minutes!
Tech That! is the podcast series on business technology concepts like cloud computing, data centers, virtualization, cybersecurity, artificial intelligence, machine learning, blockchain, business analytics, IoT, robotics, applications, 5G/mobile, and other enterprise computing trends. The episodes are recorded, edited, and produced by Brian Pereira, a tech journalist with over 26 years of journalism experience.
Episodes: https://www.digitalcreed.in/category/more-topics/podcast/
Subscribe and like our channel on SoundCloud: https://soundcloud.com/brian9p