VMware commissioned a global survey amongst organizations across the globe, in response to the pandemic, to gauge the impact of modern apps on their digital transformation.
The study was done by technology market research firm VansonBourne, and it  surveyed 5,000 app developers (app devs), business decision-makers (BDMs) and IT decision-makers (ITDMs) — during the period March-April 2020 — across 17 countries globally.
In this podcast we discuss the findings of this survey and the impact of modern apps on Digital Transformation. Sanjay Aneja, Sales Head – VMware Tanzu, VMware India gives us future directions.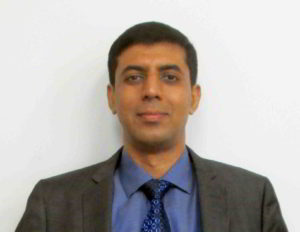 Sanjay Aneja is responsible for growing the regional customer base for VMware Tanzu, the global leader in cloud infrastructure & application modernization solutions. He joins the company from Pivotal Software, post its acquisition by VMware. He has over two decades of experience in the IT sector.
Prior to joining VMware, Sanjay held multiple leadership roles in technology companies such as Pivotal Software, Salesforce, Microsoft, and Oracle where he was responsible for sales, business development of multiple revenue impacting business solutions. & solution engineering. His expertise lies in digital transformation, cloud computing, IT Strategy, customer experience, application platform architecture, enterprise software and business intelligence.
Tech That! is the podcast series on business technology concepts like cloud computing, data centers, virtualization, cybersecurity, artificial intelligence, business analytics, IoT, robotics, applications, 5G/mobile, and other enterprise computing trends. The episodes are recorded, edited, and produced by Brian Pereira, a tech journalist with 26 years of journalism experience.
More podcasts: https://www.digitalcreed.in/category/more-topics/podcast/
Subscribe and like our channel on SoundCloud: https://soundcloud.com/brian9p