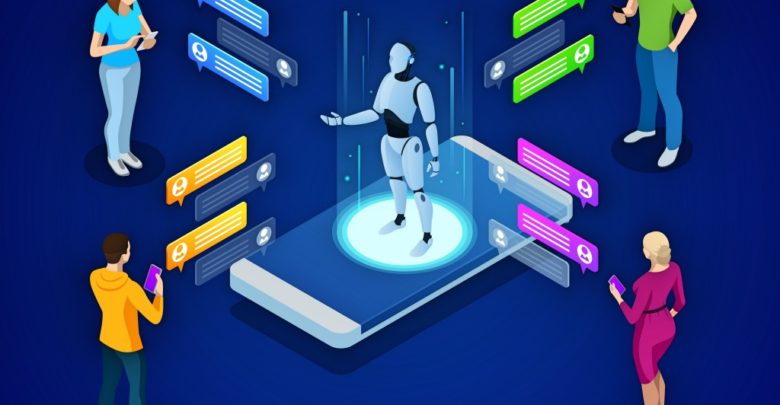 Bangalore, 14 October 2021: Yellow.ai, a leading conversational AI and CX automation platform, hosted the second edition of its flagship event – Envision 2.0 – on 13 October focused on 'The Future of AI in Retail and E-commerce'. The virtual event hosted CXOs and thought leaders from leading brands like Domino's, Landmark Group, JD.ID, Zalora, Instagram, Best Seller, Kyndryl and Upscalio from across South East Asia, India and the Middle East.
With the pandemic realigning priorities for business owners and re-defining retail customer experience, industry experts deep-dived on the overall impact of AI on CX in retail & e-commerce, and how brands should prepare themselves to offer seamless digital shopping experiences to their customers this festive season.
Setting the context for Envision 2.0, Vartika Verma, Vice President, Global Marketing, Yellow.ai said, "At Yellow.ai, we serve more than fifteen industries, but the retail and e-commerce industry has seen exceptional transformation since the pandemic. With a permanent shift in consumer sentiment and shopping behaviour, brands are quickly adopting innovative strategies and tech like conversational commerce to meet consumer demand for highly personalised, connected and seamless online experiences. With a drop in Covid-19 cases, festive shopping is expected to pick-up in a big way. Our Conversational AI platform is enabling brands to serve and connect with customers across 35+ chat channels like Instagram, WhatsApp, IVR and more, for chat and voice, in 100+ languages across regions." 
Weaving in the best of AI and human intelligence to automate customer and employee experience, the company aims to democratize AI through its no-code/low-code bot builders, omnichannel virtual assistants, and ticketing automation suite. Yellow.ai has raised more than $102M from blue-chip investors and has offices across six countries.
Pranshu Rastogi, CX Head, Dominos said that: "The biggest challenge we had to mitigate was the absence of physical touch points. While we improvised with self-ordering kiosks and minimal physical personnel presence, the need to maintain the same customer experience was tremendous to retain customers. The agility of conversational commerce played a crucial role in bringing business back; however, deploying our own chatbot solution elevated the customer experience in total. We have recorded a 60% jump in chatbot service adoption rates as compared to pre covid period as customers became more comfortable talking to a bot. The seamless interphase through connected channels provided by the chatbot adds to improved customer satisfaction and cost effectiveness as we go forward."  
The panelists also touched upon shopping seasons across the world like Thanksgiving, Black Friday, Christmas, New Year and how Conversational AI can play a crucial role in delivering enhanced CX during these seasons.  Ekta Agarwal, Strategi Product Partnership, Facebook, talked about how brands can effectively leverage Instagram as a marketing channel to improve the retail experience for customers. 
Also see:
Commenting on the paradigm shift that the pandemic has brought on the retail industry, Mr. Sanjay Kumar Tripathi, Chief Digital Officer, Bestseller said, "to put it in simpler terms, the technologies which were once only available to a few, are now more democratised and available for everyone to use". He further added, "there has also been a paradigm shift in consumer behaviour wherein the consumer, their spending pattern and attitude towards spending has changed. If one were to look closely at these trends, it would appear that the changes are not temporary, but are those which are here to stay, such as focus on health & hygiene and financial security".
The virtual event ended with case study presentations by Justin Joseph, Head of Digital, Marketing & CRM, S.E.A., Landmark Group & Maneesha Bhusal, Director, Head of Customer Experience, JD.ID. Both presentations, drawing from their individual experiences at their organisations,  gave an overview of how the customer engagement and support structures are set up vis-a-vis conversational AI, especially given their vast geographical spread.
Envision by Yellow.ai is a one-of-its-kind content property with customer experience at the center of it all. The objective of this property is to envision the future of AI and its role in revolutionizing customer experience. It brings together luminaries, thought leaders, influencers, and industry experts under one roof to share their unbiased opinion on the impact of AI.