TRENDING
Zone Startups India helping banks bridge the innovation gap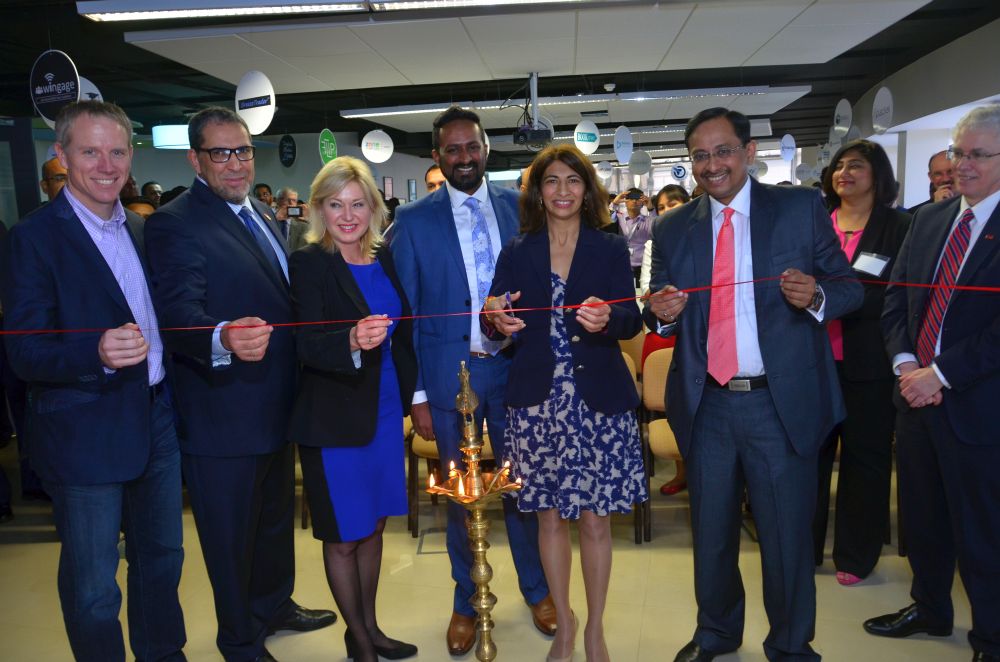 Banks and large corporates are increasingly reaching out to startups and fintech companies for innovation. But identifying the right technologies and the right startups has always been a challenge for banks. So somebody's got to play the role of matchmaker and program manager. And that's where startup accelerators such as Zone Startups come in.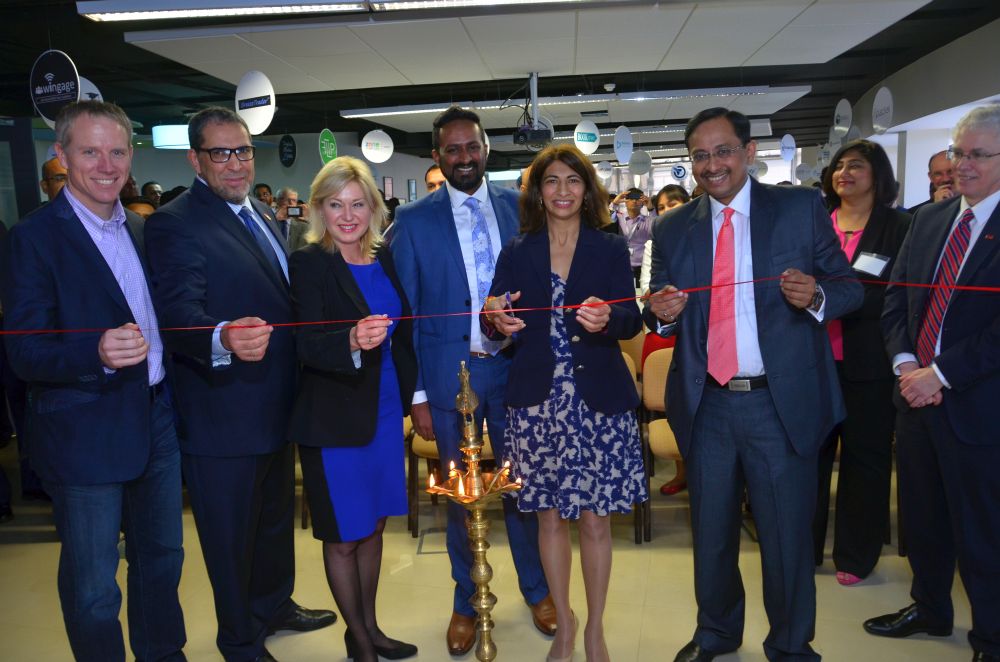 Zone Startups India, a prominent tech startup accelerator, was launched in 2014. It has a joint venture with the BSE Institute and Toronto-based Ryerson Futures Inc. Over the past 2 years, Zone Startups India has built an impressive portfolio of 78 startups, of which 30 startups have gone on to raise funding from angels and venture capital funds. Zone Startups India recently formed separate partnerships with two major Indian banks: Barclays India and Axis Bank. With the inclusion of these two recent startup accelerator programs, Ryerson has now launched a total of six accelerators – with four accelerators under the Zone Startups brand.
Its programs are supported by the Department of Science & Technology, Government of India. And its startup accelerator program is the first to receive a grant under the government's NSTEDB program (National Science & Technology Entrepreneurship Development Board).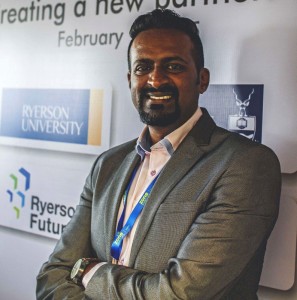 Ajay Ramasubramaniam, Director, Ryerson Futures India and Zone Startups India, says he is keen to form more alliances with Indian financial companies in the coming months. Apart from banking and finance, Zone Startups India is also forming startup accelerators for large companies in other sectors.
"The actual essence of an accelerator is in the program management of the accelerator. This includes sourcing the right startups and developing the right programs to ensure they succeed. These (startups) are mature companies that are beyond the proof of concept stage. They are looking to scale up, and for this you need special skills to help these companies grow. We bring in the program management abilities for managing accelerators, and many corporates have employed our services," said Ramasubramaniam.
Zone Startups India offers services that help startups deliver their PoCs (proof of concept), through mentoring. The startups are in a mature stage and already have a product. Zone Startups helps them fine-tune their products to address the problem statement of the bank/corporate.
BARCLAYS RISE ACCELERATOR
Zone Startups will manage and operate the RISE Accelerator program for Barclays. This is the 5th accelerator program being set up by Ryerson Futures under the Zone Startups branding. Recruitment process for the RISE Accelerator will commence in early July 2016, and the first cohort will start in early September. The program is expected to be 4-months long, and will conclude with a grand demo day in January 2017.
Himanshu Warudkar, Director – India Digital Office, Barclays Technology Centre India, said, "Rise accelerator is a very important component of the overall Rise program and we are very excited at the opportunities this will open up for startup community, Barclays and Zone Startups to work together in bringing about FinTech disruption and building some really cool products and services."
Elaborating on the partnership with Barclays, Ramasubramaniam said, "We help identify the right kind of companies that could address the pain points of Barclays. At the same time, we devise a program that helps these startups solve the problems that Barclay's is facing. So we bring together mentors, subject matter experts, and programmers to enable this."
Ramasubramaniam informed that Zone Startups India will be accepting applications from both Indian and global startups for the Rise accelerator program. And the applications will be accepted through a website.
"We are looking at a 4-month phase per cohort, which will be restricted to 8 – 10 startups. And we would be looking at a second cohort in January 2017. But we will do only 1 fintech accelerator per Indian city.  Apart from banking and finance, we also set up accelerators for other industries such as retail, lifestyle & luxury, media & entertainment," added Ramasubramaniam.
AXIS BANK'S THOUGHT FACTORY
Zone Startups India has also been selected by Axis Bank to manage an accelerator program at 'Thought Factory', Axis Bank's Innovation Lab in Bangalore.
With this, Axis Bank becomes the first Indian bank to set up a dedicated innovation lab, which will include an accelerator. ​​
The announcement comes less than a fortnight after Zone Startups launched a fintech accelerator with Barclays in Mumbai. Under the agreement, Zone Startups will manage the accelerator program. It will focus on developing prototypes that address internal technology problem statements floated by Axis Bank.
"Technology is causing a huge shift in consumer behaviour and business delivery models. Emerging technologies such as AI, Blockchain, IOT, mobile and cloud are bringing the next wave of innovation in every business. With 'Thought Factory', Axis Bank's Innovation Lab, we intend to build the future of banking. We aim to simplify banking for customers, increase operational efficiency and build disruptive business models. With the Accelerator, a dedicated 3-month program run by Zone startups, we will partner with the start-up community to fast-track the innovation journey", said Amit Sethi, CIO, Axis Bank.
Ramasubramaniam added that creating a verticalized accelerator program in India's startup capital (Bengaluru) is a great opportunity. "Axis Bank's domain expertise, coupled with our program management expertise is a powerful combination for fintech startups to leverage. We have been working with Axis Bank on many initiatives over the past months and have had a fruitful engagement with the startup community. With the accelerator program, we look forward to taking our engagement to the next level."
INNOVATION CHAMPIONS
With the entry of non-traditional players who are extremely tech-savvy and strong on the innovation front, traditional banks are now on an innovation drive. Some have set up internal innovation cells, isolated from the rest of the organization. Others choose to collaborate with fintech companies.
"Banks are still confused about what they want to do, but they are open to internal innovation being a part of their innovation strategy. They realize that they need to be at the forefront of innovation if they are to survive the competition. So they are increasing looking at leveraging what startups are doing. Most of the innovation that banks are trying to bring in are consumer facing, which is very iterative in nature. And startups are good at developing these solutions," said Ramasubramaniam.
While retail banking is the first to reach out to startups, Ramasubramaniam said that even corporate banking and institutional banking is going the digital way or cloud-based way. And that's why there are many more banks showing a willingness to talk to startups.
"Banks have a huge customer base; they know the gaps that they are not able to address. But they have a limited knowledge about the technologies that are being developed outside, because they do not have the resources or bandwidth to engage with startups on a daily basis. Banks need to appoint an Innovation Champion who knows both the banking business and the technology trends," said Ramasubramaniam.
"This innovation champion should be very assertive and should be able to identify internal problems and external solutions to address these. This innovation champion should be empowered to take decisions," advised Ramasubramaniam.
He said that banks are presently taking a flawed approach. They are first identifying all the technologies (AI, blockchain, machine learning) and then trying to map that to their problem statements. It should be the other way round: first identify the problems and then the tech to solve these.
"Internal innovation teams are working in silos and not talking to the internal sponsors. If a bank decides to pursue some innovation, there must be internal sponsors that come from different departments. That is not happening".