BIZ NEWS
PEOPLE IN TECH
Yotta Pays Tribute to CIOs and IT leaders on 8th Annual International CIO Day
Premiers a musical tribute performed by Yotta employees celebrating CIOs' achievements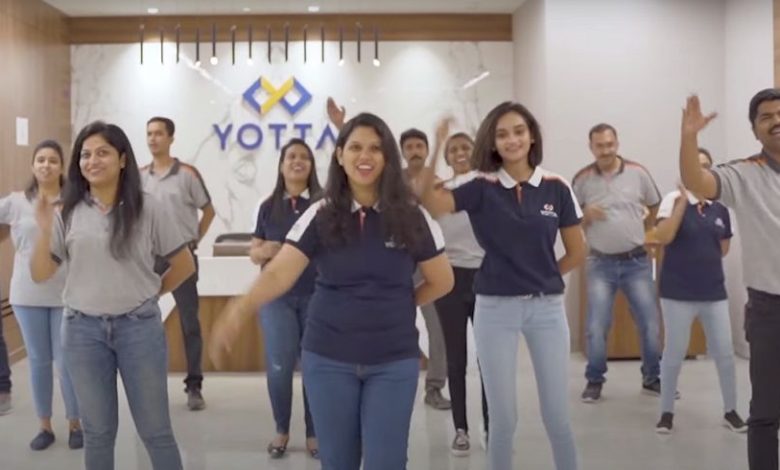 On the occasion of 8th annual International CIO (Chief Information Officer) Day, celebrated every year on 25th April, employees of Yotta Infrastructure paid a musical tribute for the CIO and IT fraternity, acknowledging their significant contribution in driving digital transformation within their organizations, especially in the backdrop of the pandemic. The musical tribute – titled 'Shukriya' – was broadcasted live on Yotta's social media channels and a recording of the same is available on their YouTube channel: http://bit.ly/ciodaytribute  
Video credit: Yotta Infrastructure
CIO Day was founded in 2013, with the aim to increase the awareness about the work of CIOs and IT Leaders and to thank them for their contribution and additionally also position IT as a lucrative career option. Staying true to the spirit of CIO Day, the musical tribute educates viewers about the CIOs' roles and achievements and showcases Yotta's employees thanking them.
"IT leaders and CIOs are the driving force behind technology and innovation at enterprises. Today they have a more important role to play in a boardroom. Their contribution towards organisations and nation is unwavering, especially amidst these times. The CIO fraternity has kept businesses going and have successfully navigated through challenges. While we cannot thank them enough, the team at Yotta expressed their appreciation via the Shukriya-musical tribute, said Sunil Gupta, Co-founder and CEO, Yotta Infrastructure.
Yotta Infrastructure, a Hiranandani group company, is a new-age Managed Data Center provider.