CLOUD & DATA CENTER
TECH NEWS
Is Edge Computing a Replacement for Cloud?
Edge uses the cloud for data aggregation and analysis, and the two work together.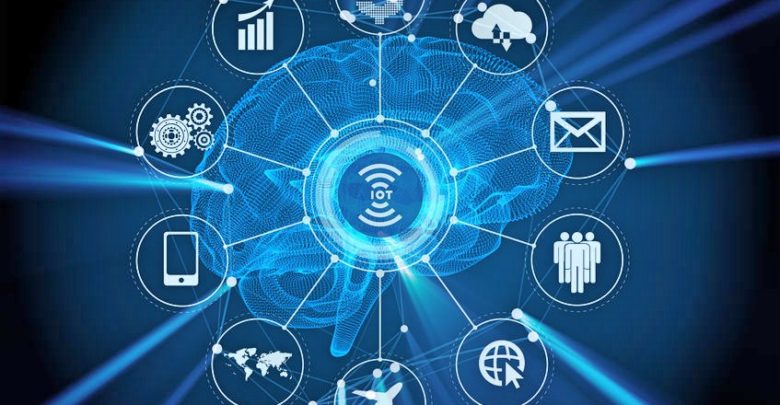 Technology has become the core of a business and every business is a technology company today. Business models and processes are being transformed due to the impact of digital technologies such as IoT, blockchain, artificial intelligence, machine learning, and cloud computing. And now, there is one more technology called Edge Computing–it is used in applications that require low latency, with processing occurring nearer to the source of data. This article explains the Edge Computing model and its applications in industries. First, let's understand what is Edge Computing.
What is Edge Computing?
To understand how Edge Computing works, we have to go back to Cloud Computing. Almost every enterprise today uses at least one cloud. In fact, businesses have a multi-cloud infrastructure, using services from different cloud service providers like Microsoft Azure, Amazon Web Service, Google Cloud Platform, IBM Cloud Private and others. Even end-users or consumers have personal clouds to store their data or to avail of services from the cloud. Your email services (Gmail, Microsoft Outlook) are the best example. Streaming services (music and movies) are also run off the cloud. Your photos and documents are also stored on the cloud (Google Photos, Google Drive, Microsoft OneDrive, Dropbox).
With cloud computing, you (or an organization) rents compute and storage infrastructure that belongs to a service provider. This infrastructure is in a data center that is thousands of miles away, perhaps in another country. A data center is a physical facility—a building with redundant IT infrastructure, networking; data & physical security; redundant power, cooling and telecom links. The organization is connected to a cloud/data center via public networks, notably the internet. The connectivity is provided by a telecom provider and Internet Service Provider (usually the same utility company).
Because of the economics of using a service provider's infrastructure, it is cost beneficial for organizations to use software as a service or SaaS from the cloud, rather than to buy software licenses and deploy software on-premise, in their own data centers. Enterprises also store their data on the cloud, and it is processed in the cloud too. Cloud service providers like AWS, Google, IBM, and Microsoft offer various data processing and cloud hosting services.
When Cloud is not suitable
While cloud offers numerous benefits, apart from cost savings, it does require something to make that model work well—high-speed connectivity. An organization's applications and services are hosted on different clouds, so they must be tightly integrated and orchestrated. E-commerce/retail, banking, and travel companies are processing millions of customer transactions every day. The processing of these transactions requires millisecond response times. But if their infrastructure is hosted thousands of miles away in the cloud, and if internet bandwidth is low, it will result in latency, thereby slowing the response at the user touchpoints. That would leave customers frustrated and result in churn. With multiple options at their disposal, customers can easily switch to another service provider. So customer loyalty is a challenge—only businesses that can offer excellent value, good service and response times, will survive or lead.
Imagine a passenger booking tickets for a flight at the airport. The airline database is stored in the cloud. If there is latency in processing the booking, the passengers will have a long wait before they receive their tickets or boarding passes. So, in this instance, storing data in the cloud may not be a good idea.
In this example, it would make sense to have a copy of the airline database within proximity of the airport (near the Edge)—and to synchronize this back to a master database in the cloud.
So, Edge is a distributed cloud, with cloud functionality placed nearer to the source of data or nearer to the device or user. In the Edge computing model, the compute and storage resources, along with adequate connectivity (networking), are close to the devices generating traffic—or close to the device or the user performing the transaction. The benefit is the ability to provide new services with high requirements in terms of response time. This will save bandwidth since the data does not need to travel far on a public network to reach a remote server.
Growth of Edge Computing
The demand for low-latency applications such as the one we just described, is driving the growth of Edge Computing. But regulatory compliance and network scalability are also important edge computing drivers.
According to Allied Market Research, the Edge computing market size was valued at US$1,734.8 million in 2017 and is projected to reach US$ 16,556.6 million by 2025, growing at a CAGR of 32.8% from 2018 to 2025.
Use cases for Edge 
There are many use cases for Edge computing, especially those applications that leverage IoT and 5G networks. For instance, a content delivery network (CDN) delivering video to end-users will need the video stream to be cached on a server that is nearer to the consumer. If that server is in another geographical region, and if bandwidth is a bottleneck, then there would be latency in the stream. So, in this case, it would make sense to use Edge computing, with the content served from the cloud, but cached at the edge.
Another example is autonomous driving. With IoT sensors placed on different components in the car, the data from these sensors must be processed in real-time, so that these components can make split-second decisions and take corrective action. For instance, if a camera mounted on the car spots a pedestrian crossing the road, that feed needs to be analyzed in real-time and interpreted as an obstruction in the path of the car. The decision to stop the vehicle must then be conveyed to the car's braking system. This has to happen in nanoseconds. So, in this case, the processing cannot occur in the cloud but needs to occur at the Edge, perhaps in the car itself.
Does Edge replace Cloud?
No. Edge uses the cloud for data aggregation and analysis, and the two work together. At some point, the data collected by the car's sensors must go back to the car manufacturer for analysis. It would help the manufacturer understand how the vehicle is responding to different situations and perhaps help in designing a better car.
So, Edge computing is not a replacement for cloud computing. Next-generation applications will use a mix of technologies such as IoT, 5G connectivity, cloud, and of course, Edge computing.
RELATED STORY
New Dell Technologies Research Forecasts Top Ways Emerging Tech Will Transform our Lives by 2030