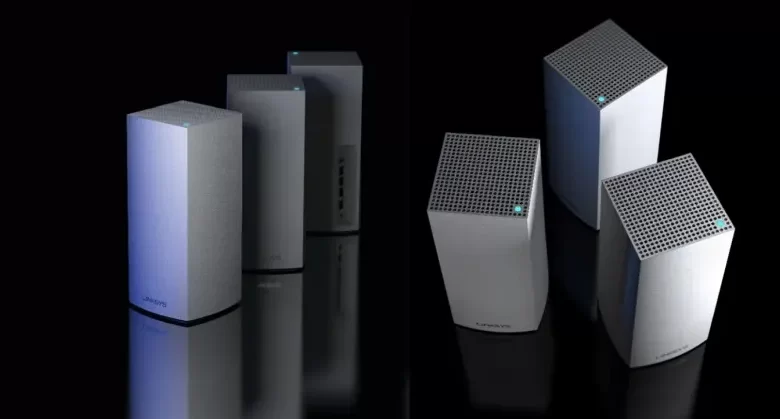 Mumbai, India, September 21, 2021 –  Roti, kapda, aur makaan is a common phrase in India, which is about the absolute essentials for survival (food, clothes, and shelter).  These days, you would also want to add "Wi-Fi" connectivity to that list, because it has become so essential to our lifestyles. With all of us locked in at home, it would be impossible to attend to work or virtual school without Wi-Fi connectivity. But with families sharing an internet connection and working from multiple rooms, stable and fast connectivity is often a challenge. That's where a mesh router helps, and it is especially useful for homes with multiple rooms. Linksys has just launched its range of Velop AX4200 WiFi 6 mesh routers in India.
Powered by the Qualcomm® Networking Pro 800 platform, a product of Qualcomm Technologies, Inc., the Velop AX4200 system is the newest flagship WiFi 6 mesh system from Linksys, engineered to offer the latest generation of WiFi. It was designed to make whole-home mesh and WiFi 6 accessible to more households as the modern world shifts to normalize distance learning and working from home. The Velop AX4200 system is an ideal solution for households competing for wireless bandwidth between smartphones, tablets, gaming consoles and other devices by providing uninterrupted connectivity and faster speeds, and enhancing productivity when working remote, video chatting, virtual teaching and online learning.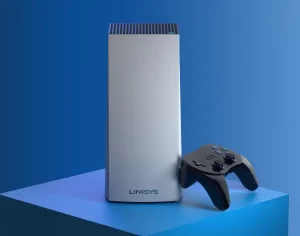 The Velop AX4200 system combines the benefits of the latest WiFi standard with Linksys' Velop Intelligent Mesh™ Technology to deliver true gigabit WiFi speeds to every corner of the home, all with the flexibility, scalability and interoperability with Velop mesh systems. The Velop AX4200 system covers 2,700 square feet per node* and is designed to manage the demands of more than 40 devices per node all sharing the same bandwidth. It contains 4 gigabit Ethernet ports to provide uninterrupted high-speed connectivity for wired smart TVs, streaming devices and gaming consoles.
"Home networks are constrained more than ever with most people working from home, schooling from home, or utilizing WiFi for streaming videos or gaming. This new Velop WiFi 6 mesh system is designed to carry all of the heavy WiFi demand at an affordable price," said Kannan Vardarajan, Director of Product Management at Linksys.
Velop AX4200 system Features
Wi-Fi CERTIFIED 6 – Built with the latest generation WiFi technology and security standards set by the Wi-Fi Alliance, WiFi 6 certification ensures increased capacity and network safety for customers and their devices.
Future-Ready WiFi – Linksys Intelligent Mesh is the only mesh system that's interoperable with its entire portfolio. It's flexible and scalable so consumers can expand their network as needs grow, with a simple addition of any Linksys mesh node/router.
Qualcomm Networking Pro 800 platform – With 8 streams of tri-band Wi-Fi 6 connectivity, and a 64-bit 1.4GHz Quad-Core ARM processor powering dynamic data processing and management, the Velop AX4200 provides game-changing network advancements that enhance efficiency, range and power consumption and deliver more capacity for online gaming, video calls and meetings, and 8K streaming on their devices.
Tri-band dynamic backhaul – Unlike some mesh systems that use a dedicated backhaul and limit the number of bands that the user can connect to, Linksys uses a dynamic backhaul, allowing access to all 3 bands throughout the home. Linksys' dynamic backhaul technology chooses the best band to connect between nodes.
Pricing and Availability
The Linksys Velop AX4200 WiFi 6 Mesh System is now available in India at Amazon.in
MX4200 – The Linksys Velop AX4200 Tri-Band WiFi 6 Mesh System (1-pack) is recommended for 1 to 2-bedroom homes, available at SRP of INR 19,999/-
MX8400 – The Linksys Velop AX4200 Tri-Band WiFi 6 Mesh System (2-pack) is recommended for 2 to 3-bedroom homes, available at SRP of INR 39,999/-
MX12600 – The Linksys Velop AX4200 Tri-Band WiFi 6 Mesh System (3-pack) is recommended for 3 to 4-bedroom homes, available at SRP of INR 56,999/-