Did you know that there is an Indian spammer who sends out 55 million spam SMSes? That's one spammer alone! If you have been receiving these unsolicited messages and calls, then you need to take control of the situation. One way to do that is through apps like Truecaller and Truemessenger. The Truecaller app is one of the most downloaded apps in India, and there is a base of 250 million registered Indian users. Ever wondered how Truecaller is able to screen incoming calls or block spam messages in a few milliseconds? It could achieve this feat only with the help of Google.
"We process 13 billion events per day or 1.5 terabytes of data. And we block millions of spam messages every day. Google is helping TrueCaller block spam messages in India. Truecaller has logged a quarter of a billion downloads for its app," said Pierre De Boer, VP, Engineering, Truecaller.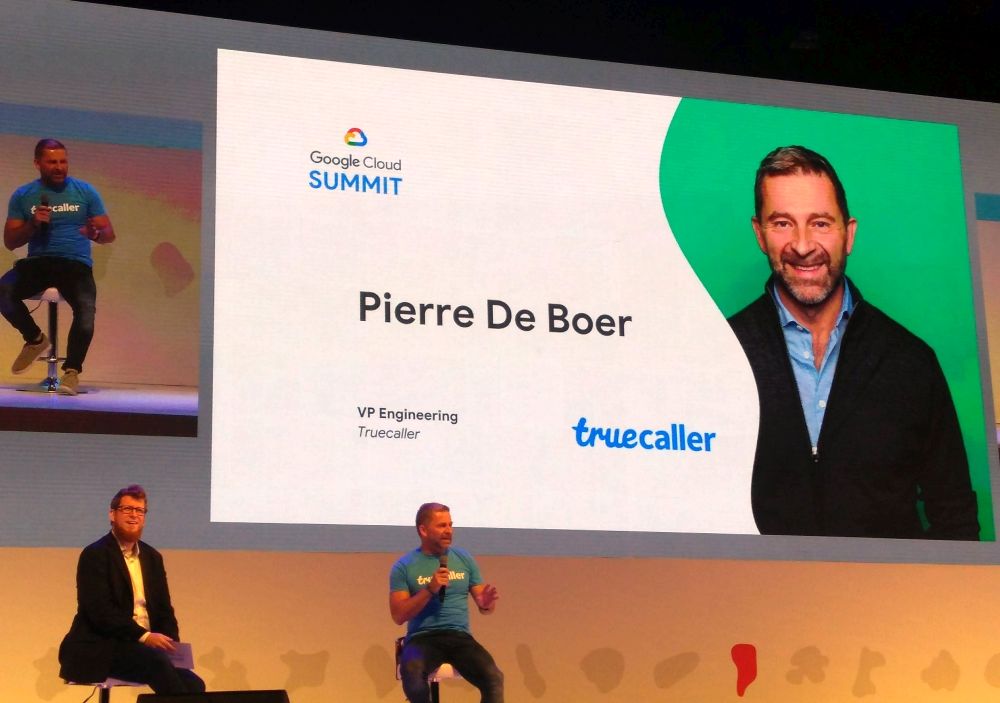 Speaking at the Google Cloud Summit in Mumbai on 12 June, De Boer said his company is now working with Google to explore how it can offer some new and unique services enabled by machine learning. He did not offer further details.
The Finnish company migrated to the Google Cloud Platform because of its robust security and analytics capabilities. But there have also been some other benefits, mainly around reducing time to market.
"Google helped Truecaller with Cloud migration. We were able to move petabytes of data to the Google Cloud in less than 60 days," said De Boer.
Truecaller is also confident about the security of the Google Cloud Platform, and that is why it decided to migrate. Apart from that, it is taking advantage of the Google network and services such as Global Load Balancer.
Google has its own dedicated network that connects customers directly to its cloud. This dedicated network has boosted the speed it takes to deploy services.
"We would take days or weeks to set up a Cassandra cluster, but today we do it in a few minutes. The same is applicable for Kubernetes and how we deploy our services with it," said De Boer. "We have about 70 backend services and we can deploy them in a few minutes. And we are producing 60% faster responses to our users on some of our core services, which is amazing."
The Google Cloud Platform has also boosted Truecaller's efficiency by 40%, in terms of upscaling.