Techfest is one of those rare avenues where one can see and experience the grandeur of what the world calls technology. Technoholix acts as a perfect opportunity for an audience of 10,000 to rejuvenate through magic, pyrotechnics, fire shows, acrobatics and even virtual 3D holographic displays. Many of the international nights in this year's Techfest are being conducted for the first time in India. Techfest this year is scheduled from 16th to 18th December 2016.
Born in 1998 with the motto of promoting technology, scientific thinking and innovation, Techfest has surpassed 19 golden years of creating an unmatched aura of a science and technology spectacle year after year at the campus of IIT Bombay at Powai, Mumbai. Today it is well established as Asia's Largest Science and Technology festival, with more than 165,000 people in attendance and a reach of over 2,500 colleges across India and over 500 overseas in its most recent edition.
Admission to Techfest is free for all. The highlighted International nights of this time are:
The Viral Fever (TVF), India: Popularly known as TVF, the TVF Trippling and the TVF Pitchers team will entertain the audience at the Open Air Theatre in IIT Their witty puns on the current issues will surely be an entertainment booster for the audience.
Sonic Snares, Austria: The ultimate combination of DJ, electronic percussion and LED effects mixed with powerful live drumming ensures a unique stage spectacle of note. House, Electro and Progressive sound flow into a remarkably varied set of EDM club files, current chart hits and unforgettable dance floor melodies. Sonic Snares will offer an inimitable performance at the event.
Light Balance, Ukraine: LED outfits controlled by computers, the sync of this with their dance performance will leave the audience mesmerized. The finalists of Ukraine's Got Talent will perform in the International Nights for the first time in India.
Euphoria, Viduramziai, Lithuania: Being the leaders of Lithuanian historical reconstruction movement and the oldest fakir show group in Lithuania, this experienced fire and pyro group will leave the audience awestruck.
Water Drums, Singapore: Choreographed drumming on water drums, rolling drums & LED drums. A visually stunning, high impact entertainment option that is captivating audiences all around the world.
Dunking Devils, Slovenia: The Dunking Devils are an acrobatic basketball team that has been amazing audiences for more than 10 years. Having performed more than 900 shows in 35 countries on 5 continents they are truly a global team and will be performing for the first time in India
Ozone: The fun segment
Ozone: It is the fun quotient of Techfest where you can lose yourself and enjoy to the fullest. Ozone keeps the festive spirit alive from every imaginable angle with a dazzling array of addictive events like, fascinating street shows, informal workshops, on-the-spot competitions, mind boggling quizzes and many others. "Ozone has something for one and all".
The major tech setups to look for in this year's Ozone are:
•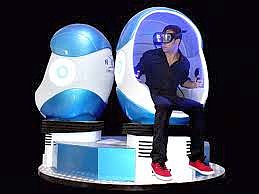 9 D Virtual Reality: Experience the highest form of virtual reality with this amazing one of its kind setup.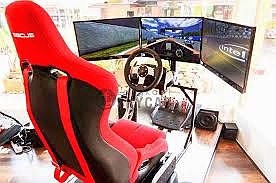 • F1 Simulator: Experience the lightning speed of Formula 1 Racing car.
• Gaming Zone: Enjoying mass gaming including the likes of Counter Strike, FIFA and much more.
• Laser Tag: Defeat and tag your enemies in this battle with lasers.
• BMX Bikes: Experience the scintillating show of the skilled BMX bike riders
• Paintball: Enter into a contest against a team in this battle of colours.
• Rubik's Cube workshop: Learn the crack of the all-time intriguing Rubik's Cube for free at the workshop.
ROBOWARS-Clash your bots
One of the most attracting competitions at Techfest. Robowars attracts a large number of national as well as international enthusiasts along with national and international participants. The teams will be clashing their mobile destructive robots in a one on one match for prize money of INR 1.25 LAKHS.
PRESS RELEASE