TRENDING
Taiwan invites Indian companies to participate and showcase innovations at ICT trade show COMPUTEX 2017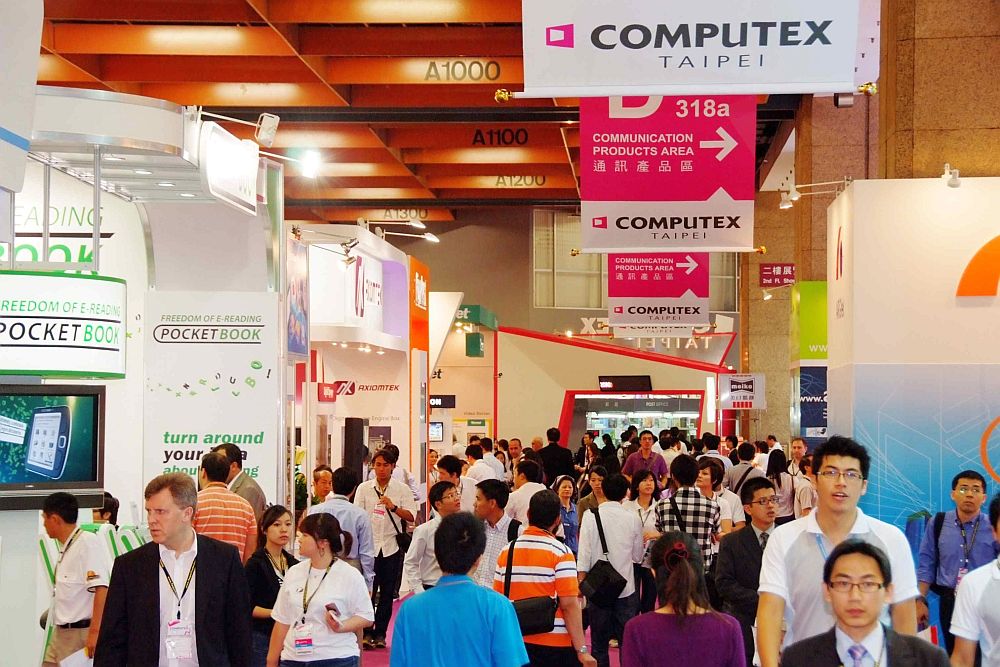 Mumbai, September 29: The Taiwan government has invited technology companies in India to be a part of COMPUTEX 2017 which is scheduled to be held in Taipei between May 30 and June 3 next year. COMPUTEX is one of the leading ICT trade shows in the world held by the Taiwan government annually.
Speaking at a press conference on September 29th, officials from the Taiwan External Trade Development Council (TAITRA) said that COMPUTEX 2017 will be a great platform for Indian companies, especially start-ups, to showcase their latest innovations and technology. "We take this opportunity to encourage Indian companies to come to Taiwan and participate in COMPUTEX 2017. This will be a great opportunity for the companies, especially start-ups, to display their innovations and also to connect with big names from the global ICT arena," Mr. Yih-Jyh, Kang, the executive director of Exhibition Department of TAITRA, said.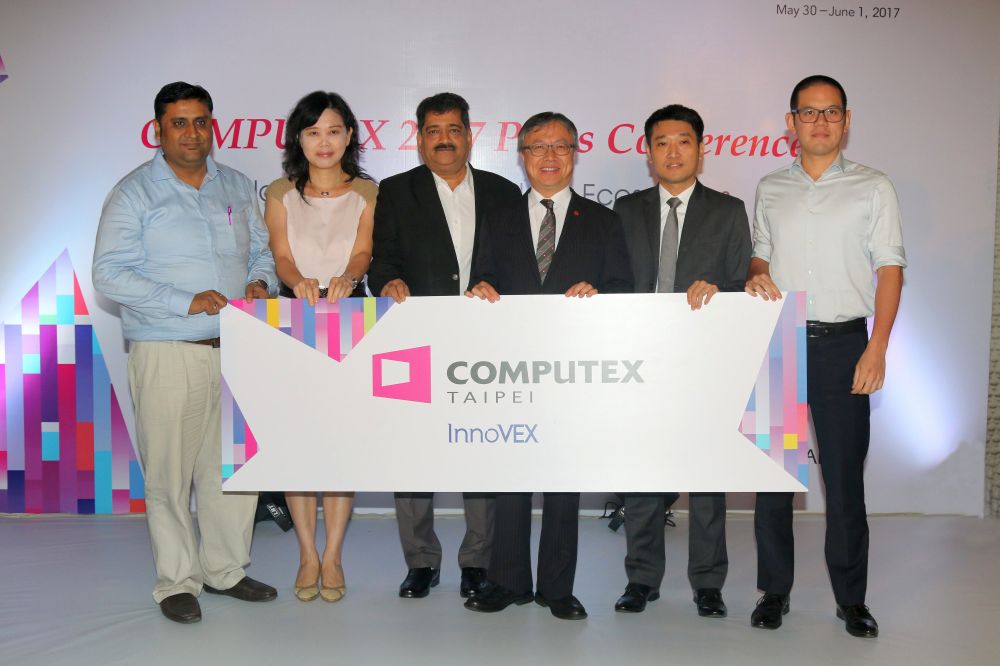 For years now, Taiwan's ICT industry has been continuously pushing for innovation, developing local brands and emphasizing technology research and development. It has successfully proven itself as a major player in the high-tech manufacturing world and strategically positioned itself as an integral part of the consumer electronics global supply chain. Taiwan's competitiveness in the ICT industry is drawn from its well-established production pipeline, highly experienced engineers, strong R&D capabilities, and strategic location. Years of developing partnerships with countries worldwide have given ICT vendors the knowhow to meet the needs of a variety of different cultures and markets.
COMPUTEX, which was established in 1981, has witnessed the development and evolution of the global ICT industry for over 35 years. With the advancement of the ICT industry, COMPUTEX is also repositioning itself to maintain its place as the indexical B2B show in the Asia-Pacific market and being Taiwan's complete ICT supply chain and global IoT & Startup ecosystems.
Keeping in tandem with its record over the years, COMPUTEX 2017 too promises to not only showcase the latest trends in technology but also to create a platform that brings together exhibitors and buyers from around the world to generate partnerships and business opportunities that develop the industry. There will also be four featured exhibits areas including InnoVEX, SmarTEX, Gaming & VR, Business Solutions (POS & ERP)
Said Mr.Yih-Jyh, Kang, the executive director of Exhibition Department of TAITRA, "At COMPUTEX 2016, the debut of InnoVEX, an exhibit for innovations and startups, had created new dynamics. We have always tried to re-invent ourselves and will continue to do so. We hope that more and more Indian companies will visit us during next year's event and showcase their cutting-edge technological products and innovations."
InnoVEX, supporting the conference theme of innovative startups, features startup exhibits, keynotes, forums, demos, matchmaking, a pitch contest with a winning prize and networking events to maximize innovative, technological, and investment exchanges to help startups succeed. At COMPUTEX 2016, InnoVEX reflected a hub of innovation and provided a vital international platform matching buyers and resources with global startups to achieve endless opportunities and cross border cooperation. SmarTEX, supporting the exhibiting theme of IoT applications, features more than 160 exhibitors displaying the newest in IoT and smart tech applications with emphases on home and entertainment, smart security control, smart car and automotive electronics, wearables and 3D printing. iStyle, featuring Apple MFi certified peripherals and apps.
COMPUTEX 2016 that was showcased from May 31 to June 4 this year had also brought together global technology giants including ABB, Acer, Asus, Audi, BenQ, Cooler Master, MSI, SAMSUNG, Siemens and Mercedes-Benz among others was a grand success with companies preferring to launch a host of new innovations at the world's biggest tech platform. Over 1,600 exhibitors from 30 countries put up their products and services, attracting over 130,000 international and local buyers.
At COMPUTEX 2016, InnoVEX had attracted 217 exhibiting startups from 22 countries. Thirty-five percent were global companies and 25 were award-winning teams recognized by international startup competitions. Countries like Korea, France, Denmark, Israel and India had also sent delegations as national innovation ambassadors.
About COMPUTEX
Since 1981, COMPUTEX TAIPEI (also called COMPUTEX), has been the world's leading B2B ICT/IoT (Internet of Things) trade show and developing into a global startup platform. While evolving in sync with global ICT industry trend, COMPUTEX 2017 positions itself as Building Global Technology Ecosystems, focusing on 4 main themes: IoT applications, innovations & startups, business solutions, and gaming & VR, with 4 featured exhibiting areas: SmarTEX, InnoVEX, and iStyle, and gaming & VR.
PRESS RELEASE