TRENDING
Storage vendors flash their SSDs in storage downturn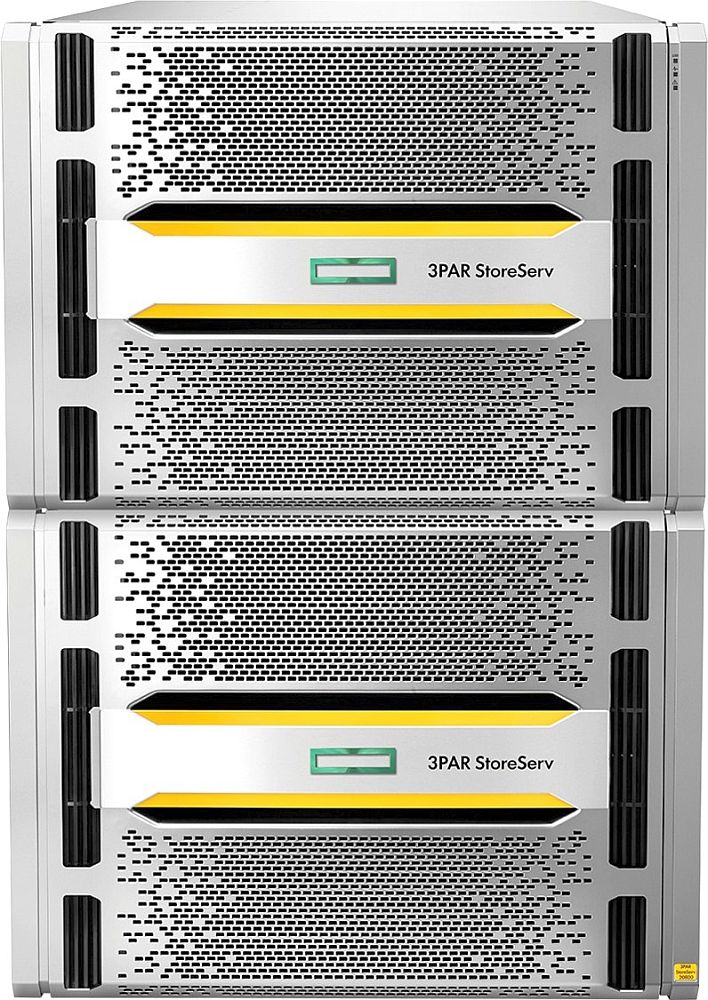 Affordability, high-performance and high-end features drive Indian companies to all-flash and mid-range storage solutions
The global enterprise storage market continued to decline in 2015 as customers moved away from high-end storage solutions and external storage arrays. And this impacted the revenues of the storage incumbents, who saw customers looking elsewhere for solutions; storage disruptors with cutting-edge technology and affordable solutions emerged, and even Fortune 100 companies adopted those solutions. Let's look at some figures.
According to IDC, the worldwide enterprise storage systems factory revenue fell by 2.2 percent YoY to $10.4 billion in Q4 2015. Total capacity shipments rose by 10.7 percent to 35.5 exabytes. Revenue growth fell within the group of ODMs (original design manufacturers) that sell directly to hyperscale data centers. This segment saw revenues fall by 14.4 percent YoY to $1.2 billion. External storage systems remained the largest segment, but revenues fell by 2.3 percent YoY in Q4 2015.
The tier-1 storage vendors reacted to this decline by aggressively pushing their mid-range solutions that include all-flash arrays (AFA) and hybrid flash arrays (HFA).
"We saw a generic trend over the last three or four years where traction is moving away from the high-end market and getting into the mid-range series. That is because a lot more capabilities and functionalities are being added to the mid-range series solutions," said Aman Muglani, Research Director, Data Center Infrastructure and Management group, Gartner. "The biggest driver for this is technology itself. The mid-range series is getting technically competent. A lot of functionalities that were available on high-end boxes are now available in mid-range".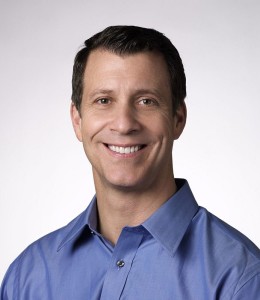 Philip Davis, Vice President & General Manager, Storage, Hewlett Packard Enterprise echoes these thoughts and acknowledges that the high-end storage market has been shrinking in the last two to three years. But he says the decline of the high-end segment has also seen a gain in the mid-range segment.
"As high-end storage declines, we are seeing a gain in mid-range. And similarly, some share is going to entry-level," said Davis.
The rising star in the mid-range segment is flash, which is the fastest growing business for storage vendors now. IDC says that the total All Flash Array (AFA) market generated $955.4 million in revenue during the March 2016 quarter, up 71.9% year-over-year.
ALL-FLASH IS HERE
With the price of SSD (solid-state drives) and flash memory falling further, customers started replacing traditional disks with all-flash for primary storage.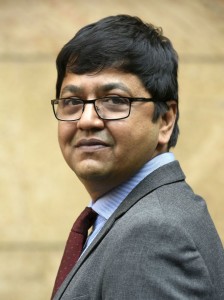 "For high performance workloads such as OLTP, VDI customers are looking at an all-flash deployment. For moderate performance workloads, SAN or spinning disk are getting deployed," said Joybrata Mukherjee, Country Head – Storage, Hewlett Packard Enterprise India.
Speaking generally about the market, Mukherjee said the Banking and Telco verticals were the biggest spenders on IT (and storage) in FY 14 and FY 15.
"In the case of Banking, there is a lot of spending on portfolio management, risk management, and other new areas. Telcos are going for new billing platforms and the top three telcos account for 33 percent spend in the sector," said Mukherjee. "Manufacturing is also looking good in the last two quarters."
The other big spenders on storage are the manufacturing and government verticals.
"There is a lot more maturity in organizations. Previously, organizations would go out and buy everything that they needed to have over the next 5 – 7 year period. That's not valid anymore. Organizations are getting a lot more mature in terms of understanding what is their requirement over the next one year, and building an architecture that will allow them to upgrade capacity that would be needed over the next 4 – 5 years," said Muglani.
PERFORMANCE VS CAPACITY

If you do a quick price comparison between high-end 15K RPM hard drives and all-flash memory, you'll see that cost per gigabyte difference is not much. So all-flash would be the choice for customers who are seeking performance. On the other hand, customers who are seeking capacity would opt for hybrid storage solutions that use a mix of flash and spinning disks.
"When you compare the cost per GB of flash to a 7.2 K RPM (hard) drive, the delta is 1 – 2 cents per GB. There is a huge price delta between 7.2K RPM drives and all-flash drives. There is a delta of 30 – 35 percent between 10K RPM drives and flash drives. The 15K RPM drive and all flash drives have parity in terms of price points," said Muglani.
Apart from cost, customers are also attracted to the high-end features that are seeping into mid-range products.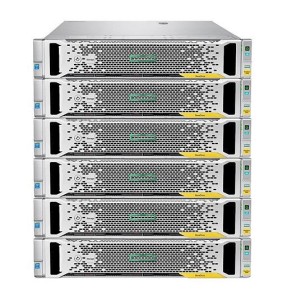 "Mid-range solutions are becoming more feature rich – features such as high availability, peer motion, federated storage across multiple pools that were earlier available only in high-end solutions are now available in mid-range systems. Naturally customers are opting for high-end features in more affordable mid-tier storage," said Davis. "Software defined and cloud storage are all about cost. But flash is all about performance."
ONES TO WATCH
For long the enterprise storage market was dominated by HPE, EMC, Hitachi, VMware, NetApp, and IBM. But that did not stop enterprises from seeking specialised storage management software and services (such as backup and DR) from other vendors such as CA Technologies, Veeam, Commvault, Citrix, Symantec, Veritas and others. However, of late, a new breed of emerging vendors (usually operating in stealth mode) has surfaced. The emerging vendors category include Nutanix, Cohesity, DataGravity, Hedvig, Infinidat, Infrascale, Nasuni, Qumulo, Rubrik, Saratoga Speed, and SolidFire – to name a few.
"Going forward the tier-1 vendors will continue to flourish in the market, but interestingly, you are going to see many emerging vendors. At this point in time the emerging storage vendors have very good technology. And the price points are very attractive," said Muglani.
The other interesting development is that traditional IT solutions vendors are (re)entering the storage market, perhaps eyeing the space vacated by some incumbents. A case in point is Microsoft, which is aggressively marketing its Azure StorSimple hybrid cloud storage solution. Oracle too is gunning for cloud storage.
Industry analysts are also tracking Dell Technologies, which acquired enterprise storage giant EMC (and VMware) for $67 billion last year.
With all these shifts happening now, it would be interesting to see how the enterprise storage market plays out in 2016.
We can even hear talk about the all-flash data center, but that's at least 4 – 5 years away, say analysts.
—————————————————————————————————————
The writer was hosted by HPE in Goa for its Might of the Byte 2016 event.