AVIATION & AIRPORTS
INDUSTRIES
How one airline cut baggage mishandling by 60% on its busiest route in just six months
20 airlines sign up to use SITA's technology in just six months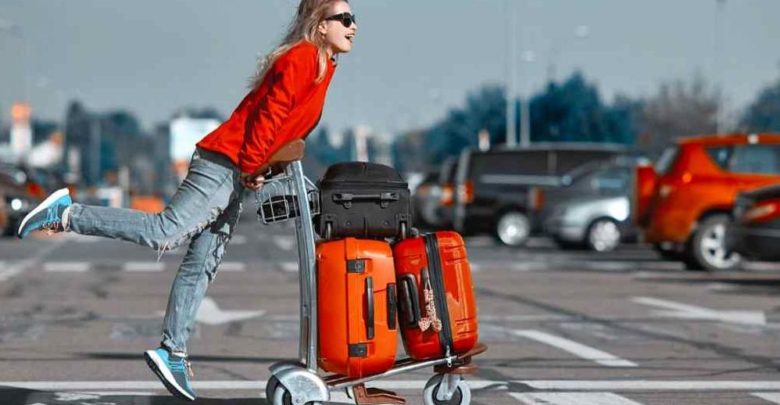 INDIA – 20 June 2018 – Global air transport IT provider SITA has announced that its technology, BagJourney, is managing baggage for an increasing number of the world's airlines. In the first six months of this year alone, more than 20 airlines have chosen the solution. SITA BagJourney is one of the key technologies helping the industry meet the IATA Resolution 753 requirement to track every stage of every bag's journey.
To meet the conditions of Resolution 753, airlines must track every item of baggage at four key points in the journey: at check-in, loading onto the aircraft, transfer and arrival. The biggest challenge airlines and airports face doing this is scanning at the point of transfer and on arrival. Typically, these were not areas of the airport where scanning was done so they require attention and new infrastructure.
Resolution 753 on baggage tracking is a means of driving improvement for individual carriers and within the baggage operations of the industry as a whole.
The full benefits of baggage tracking will be realized when tracking data is collected and used. In the rare cases when a bag does not arrive with the passenger there will be much more information available to facilitate a quicker reunion. And the benefits don't stop there. Tracking bags will also reduce fraud, enable proactive reporting, speed up aircraft readiness for departure and facilitate the automation of baggage processes. (Source: IATA.org)
With a growing number of customers, SITA's baggage management technology is firmly established as the solution of choice for the air transport industry. Together, SITA's BagJourney customers handle hundreds of millions of bags each year and these airlines are enjoying as much as 30% reduction in the rates of mishandling.
Peter Drummond, Director, Baggage Solutions, SITA, said: "IATA's resolution has brought a sharp focus on the potential for further improvements in baggage management. We at SITA have taken up the challenge and are helping airlines and airports quickly and effectively meet the new tracking requirements.  Working with our industry partners, we have developed new economical infrastructure enhancements for BagJourney.
"These offer the choice of handheld devices for scanning or scanning arches that are quick to install. Each airline and airport has different needs so we have ensured that the various hardware options are easily integrated into our BagJourney solution for fast implementation."
John Fowler, Senior Director with responsibility for Customer Service, BahamasAir, said: "SITA gave us several options for improving our baggage tracking. Within just seven days we moved from manual 'bingo card' tallies to using handheld devices to track all bags at our two busiest baggage destinations, Nassau and Miami. After six months of tracking bags on our busiest route, we observed a 60% drop in the amount of claims due to baggage mishandling.
"We now plan to implement the new technology at all our stations using a phased approach. We will have it in place at the majority of destinations we fly to and hope to reach 100% Resolution 753 compliance by the end of the year. The ease of integration of the hardware and the sophisticated BagJourney solution is the key to success."
SITA has been the recognized leader in bag tracking and tracing for more than 25 years with its systems in every major airport in the world. SITA BagJourney is the world's first community-based baggage tracking system that provides an end-to-end view of the baggage journey using data from multiple sources. Today, SITA is leading the baggage community by providing technology and professional services to help airlines track baggage and unlock the value of the vast amounts of tracking data that will be produced.