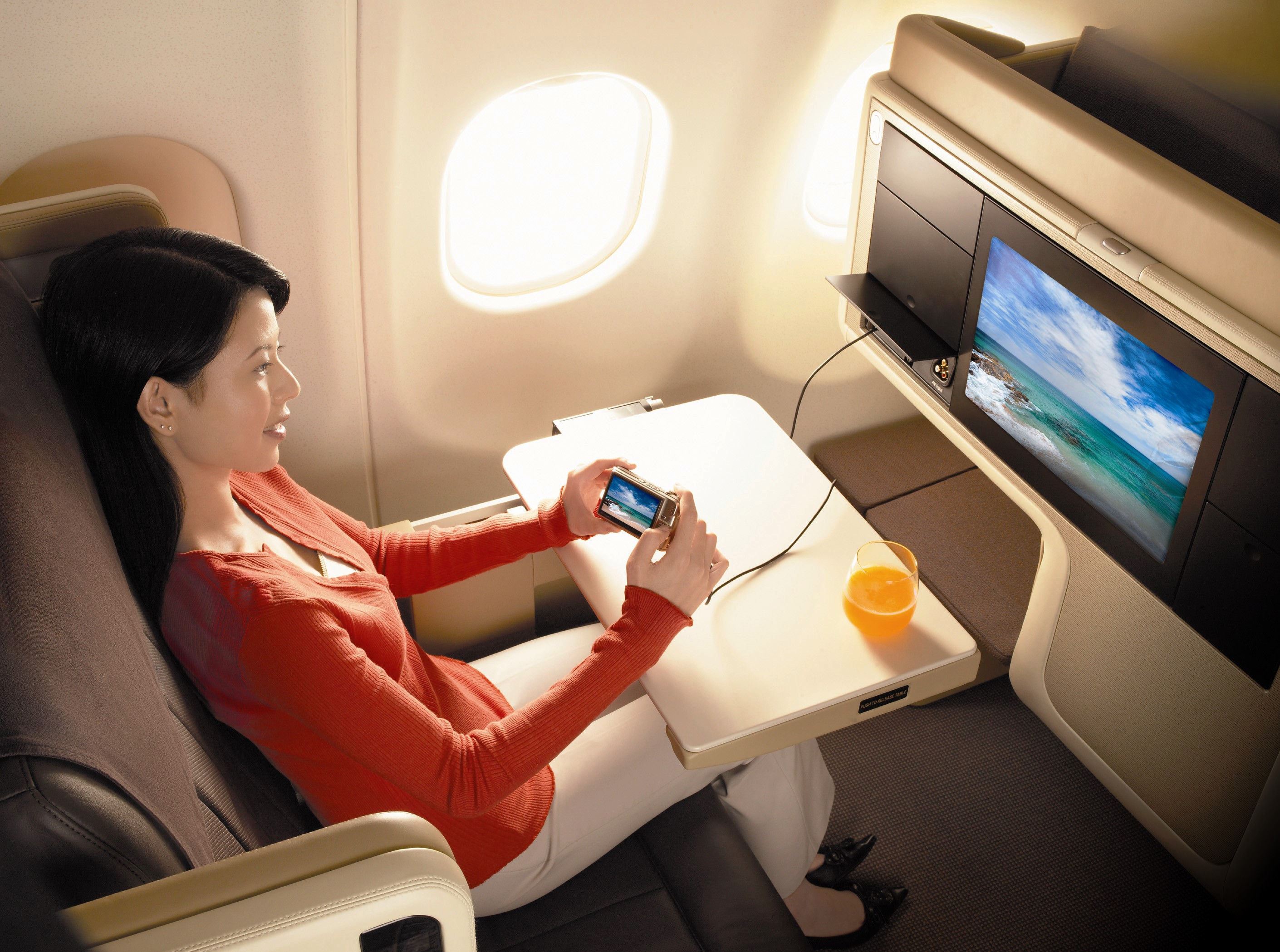 David Lim, General Manager India, Singapore Airlines says consistent investment in product and service development has made it the most awarded airline in the world, with a modern aircraft fleet. In an e-mail interview he talks about some of the digital innovations  the airline has deployed to achieve this.
Q. What digital mediums have you chosen to engage with Indian customers and how is SIA  doing this?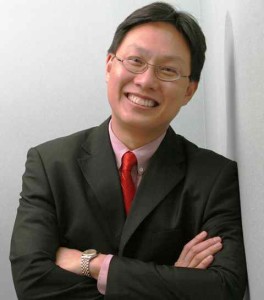 David Lim: The digital evolution has transformed the dynamics of the airline industry and opened up multiple avenues and business opportunities for different players. With information being only a click away, it allows customers instant access to information translating into easier transactions and faster conversions. Technology has also changed the booking pace and travelers know where they can find the best deals on their fingertips. In the recent times, Singapore Airlines has placed emphasis on developing its online channels. With an improved website and mobile app; we hope to provide our customers an easy window to make their travel plans. Singapore Airlines has introduced a first-of-its-kind mobile application that offers customers greater control over their in-flight entertainment (IFE) experience — even before boarding the aircraft. The companion app, which was developed for Singapore Airlines by MTT in conjunction with Panasonic Avionics, enables customers to review the IFE video and audio content that will be available on their flight, create pre-selected favourites lists, and control the seat-back IFE system – all using their personal electronic devices.
Q. Do you have any offline programs for customer engagement?   
David Lim: In the recent times, we adopted the Augmented Reality concept to promote Singapore Airlines at a popular Mumbai mall. For the launch of our Premium Economy Class, the cabin mockups were placed at a Mumbai and Delhi mall for customers to experience the product even before they book a ticket.
Q. What are the latest services or service upgrades for India (new routes, new aircraft) and how are you promoting these here?
David Lim: India is a key market and Singapore Airlines has consistently looked to better our product offerings over the years. The newest cabin class Premium Economy was launched in Mumbai and Delhi last year. We were also the first airline to bring the largest, commercial passenger aircraft, Airbus A380, to India in 2014.  We take pride in our inflight culinary offerings and in collaboration with renowned Indian Chef – Sanjeev Kapoor, we introduced the Shahi Thali for our First Class passengers. Additionally, all passengers can avail of the 'Deliciously Wholesome' food menu — a delectable range of new gourmet dishes, including hearty salads, rich in nutrients, vitamins and essential minerals which will be offered on Singapore Airlines flights as well as in SilverKris Lounges at Singapore's Changi Airport.  In 2016 we have additional flights from India to Singapore, which is testament to the growing demand for Singapore Airlines in the Indian market. In the northern winter schedule, combined with SilkAir — our regional wing, we will operate up to 106 weekly flights from 11 cities (Mumbai, New Delhi, Kolkata, Chennai, Bengaluru, Ahmedabad, Kochi, Hyderabad, Coimbatore, Visakhapatnam, and Thiruvananthapuram) in India.
Q. Tell us about the localization of your in-flight services (food, entertainment, hospitality).
David Lim: At Singapore Airlines, we introduce different meal concepts to cater better to the international customer profile. All menus network-wide are route-dedicated, in other words, the dishes are chosen carefully to match the destination and passenger profile.  We have appointed nine internationally acclaimed chefs to our International Culinary Panel (ICP). Chef Sanjeev Kapoor brings his expertise in Indian cuisine to the table. In their respective restaurants and areas of business, the chief expertise of our ICP Chefs lies in keeping up with culinary trends and satisfying the palates of increasingly sophisticated customers all over the world. Therefore, their expertise serves us well and their creations form a major component of the menu database.  All the catering centres that we work with also take into consideration religious meal preferences and have dedicated areas for preparation. Special meals are placed separately in the cart and served first.
Singapore Airlines ensures that local delicacies are offered on board not only for the traveller's comfort of having home-style food but also for beginning their experience to the destination, from the time they get on board.  Some examples include Ming Jia Zhen Zhuan on Chinese routes, Shahi Thali on the Indian routes, Kyo-Kaiseki (available in First Class and Suites) and HanaKoireki (in Business Class) on Japanese routes. Singapore Airlines also offers comfort food, or familiar local favourites such as bibimbap on the Korean routes. When it comes to in-flight entertainment, passengers are treated to a wide array of sophisticated services ranging from in-flight entertainment to on-board connectivity. KrisWorld, a state-of-the-art inflight entertainment and communications system is offered on board. Powered by the latest eX2 inflight entertainment system (IFE) from Panasonic Avionics Corporation, the new KrisWorld offers more than 1,000 on-demand options which makes it the most powerful and advanced IFE system in the world. The more than 1,000 entertainment options include an extensive variety of over 140 movies, over 170 TV programmes, library of over 740 CDs, 22 different audio broadcast programmes and more than 80 interactive games. Furthermore, passengers on-board our flights can stay connected at all times, even at 35,000 feet.
A personal in-seat telephone allows passengers to make calls to virtually anywhere in the world via a global satellite network. In-flight mobile telephony and Internet services is progressively made available on our A340-500, A380-800 and B777-300ER aircrafts. Together with connectivity service providers, OnAir or Panasonic, Singapore Airlines provides Wi-Fi services for seamless Internet access. On aircrafts equipped with this facility, the service is made available during the cruise phase of the flight.
Q. What about frequent flier programs for Indian customers?
David Lim: KrisFlyer is Singapore Airlines' frequent flyer programme and gives its members the opportunity to earn KrisFlyer miles whenever you fly on Singapore Airlines, SilkAir and partner airlines (http://beta.singaporeair.com/en_UK/ppsclub-krisflyer/earn-airpartners/), or enjoy the services of the many world-class partners (https://www.krisflyerspree.com/). Members can redeem their KrisFlyer miles for travel to their favourite destinations and upgrades to the next higher class of travel on Singapore Airlines, SilkAir and selected Star Alliance or other partner airlines like Vistara. Additionally, they can enjoy the latest promotions and various other privileges.
Q. What are your initiatives to promote Singapore Tourism in India? (Singapore receives the highest number of tourists from India). 
David Lim: Being the flagship carrier for Singapore, we work very closely with Singapore Tourism Board to promote all that Singapore has to offer. We jointly look to promote art, food, culture and sport relevant to the Indian market through limited-edition, packages. On a global scale, we work on large partnerships like the Singapore Airlines Singapore Grand Prix. 
Q. Alliances with other carriers in India for regional connectivity (Scoot, Tiger Airways)?  
David Lim: The SIA group has adopted a diverse portfolio strategy, successfully allowing us to compete in multiple market segments. Tiger Airways and Scoot cover budget travellers while Singapore Airlines and SilkAir cater to premium passengers. Each of these carriers offer a convenient price point for its relevant market segment.
——————-