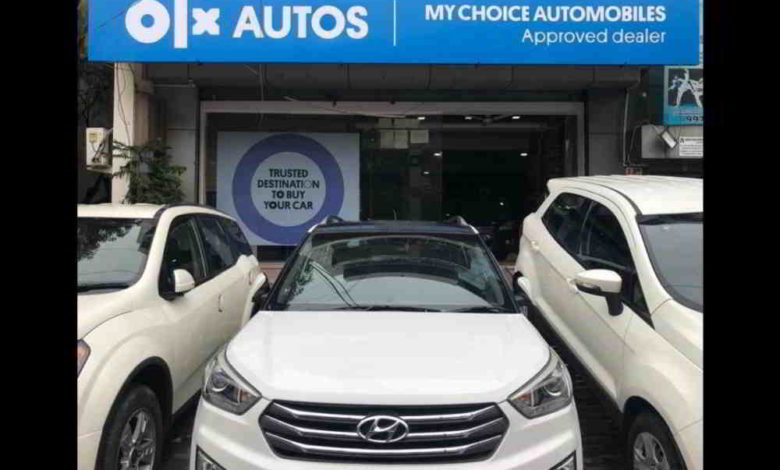 OLX India is India's leading classifieds marketplace for cars, motorbikes, mobile phones, household items, jobs, and real estate. Today, OLX commands 80% of the pre-owned cars market share and estimates that most pre-owned cars sold in India go via OLX in one way or the other.
Scaling up and the need for CRM
In 2018, OLX announced that in addition to its online platform for pre-owned automobiles, the company was launching an offline vertical, OLX Cash My Car (CMC), which would source pre-owned cars from sellers, and then auction them to empanelled channel partners.
OLX wanted to ensure that customer experiences across its offline retail channels were just as seamless as its online ones. When sales teams went out and met dealers, it was essential that they weren't just rattling off a list of products, but were actually providing thoughtful and personalised recommendations based on a thorough understanding of the customer.
To achieve these objectives, OLX needed a new CRM system.
"We wanted a mature CRM platform to provide a great customer experience, and optimise the performance of our sales teams," said Sunny Kataria, VP, OLX Group. "We knew that if the platform had to be scaled up to all our 45 locations worldwide, we would need robust global support in terms of integrations, multilingual capabilities, and more. Salesforce checked all those boxes."
On any given day, OLX India caters to over one million buyers and sellers in the pre-owned cars segment. Every month, these users generate over seven billion page views.
Building richer customer experiences
The company's auto team has sales staff spread across 89 cities in India to cater to the needs of customers and business sellers across geographies.
Given the massive number of customer touchpoints and volumes of data generated every day, OLX implemented Salesforce Sales Cloud to automate its sales processes—ranging from lead and order management to account and payment management, as well as dealer onboarding and activation.
By consolidating customer data in one system, sales teams can quickly see which customer accounts are due for renewal—or which dealers among hundreds of thousands need to be followed up with on an opportunity. Teams have granular visibility into customer purchases, cars posted online, activity on the OLX platform, and more. This helps them listen to customers more intently, pitch the right products, and identify opportunities for upselling and cross-selling.
Meanwhile, with visibility into tailor-made offers for each customer, teams are better equipped to delight customers and drive higher conversions.
"Salesforce enables us to have more meaningful, relevant, and personalized conversations with our customers," says Kataria.
Salesforce tools have also increased productivity. With automated processes freeing up their time, salespeople can engage with customers better. The number of customer visits per salesperson per day has increased by over 35%—an industry benchmark.
Salesforce also makes it easier for the management team to track sales performance. "Rich analytics dashboards offer us a granular and in-depth view of the business," explains Kataria. "I can instantly see how many customer visits it takes to acquire a new account, and then compare those numbers across Delhi vs. Mumbai. This kind of benchmarking helps us identify new opportunities for efficiency and monetization."
As OLX's sales productivity has improved, so also has its business growth. In FY19, the company reported a 123% rise in revenue. OLX Cash My Car alone has witnessed healthy month-on-month growth rates of 15% and has expanded to 75 stores across 17 cities.
Enabling enterprise-wide adoption of Salesforce
For any IT implementation to be successful, it has to be whole-heartedly adopted by employees. OLX was very clear that Salesforce be positioned as an enabling tool that would empower employees to sell better.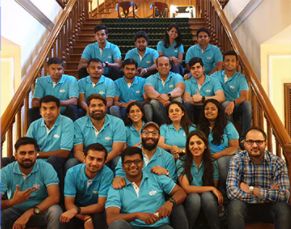 Input parameters such as daily customer visits logged by field sales have improved by 75%. More employees are using Salesforce because they can see the benefits it provides."   — Sunny Kataria | VP, OLX Group
"Our objective was never to make employees feel like they were being monitored," explains Kataria. "We wanted them to understand that by using Salesforce to log their customer interactions, they would be increasing their own productivity and opportunities for conversion."
To ensure that Salesforce was adopted successfully across the enterprise, OLX identified Salesforce Champions who communicated their experiences with Salesforce, and learnings from customer insights to the rest of the team. When other employees saw how their colleagues were converting more and hitting those bonuses, they were also motivated to use Salesforce.
"Lots more people started feeding data on customer interactions and other details into Salesforce," says Kataria. "Input parameters such as daily customer visits logged by field sales have improved by 75%. In addition, the percentage of offline sales that occur without field visit data being entered into the system has dropped to just 3%. More employees are using Salesforce because they can see the benefits it provides."
Simplifying customer service
OLX has also implemented Salesforce Service Cloud to support its tele-calling division which helps businesses advertise their products and services on the classifieds platform.
Tele calling agents use Service Cloud to manage the entire process of selling ad subscriptions to customers. The solution provides comprehensive visibility into customer invoices, contracts, subscriptions, and other data to enable effective customer service.
With Service Cloud, OLX is strengthening customer delight. Soon, the company will be deploying Salesforce solutions for ticket management and case resolution across 20 countries.
India leads the way
As one of the largest consumer markets globally, OLX India is sharing its learnings and success stories with other OLX teams globally.
Championed by Kataria and his team, Salesforce has now been implemented in multiple markets that OLX is present in. The solution was templatized for quick and seamless adoption in OLX contact centres across Malaysia and the Philippines, as well as for sales teams in Latin America and the EU.
OLX India is at the top of its game today. At the heart of its success is a customer-centric approach and commitment to constant innovation. The company is currently exploring the use of Einstein Analytics to automate and personalize its services even further.
"We want to offer solutions deeper down the value chain to make the whole customer journey smooth and effortless," says Kataria. "We also want to strengthen the interplay between our online and offline businesses, so that customers have a seamless experience. Salesforce will be instrumental in achieving these objectives."
RELATED CASE STUDY: How Salesforce CRM helped Whatfix Integrate Data for Faster Decision-Making