TRENDING
'Safe cities are a Step Toward Smart Cities'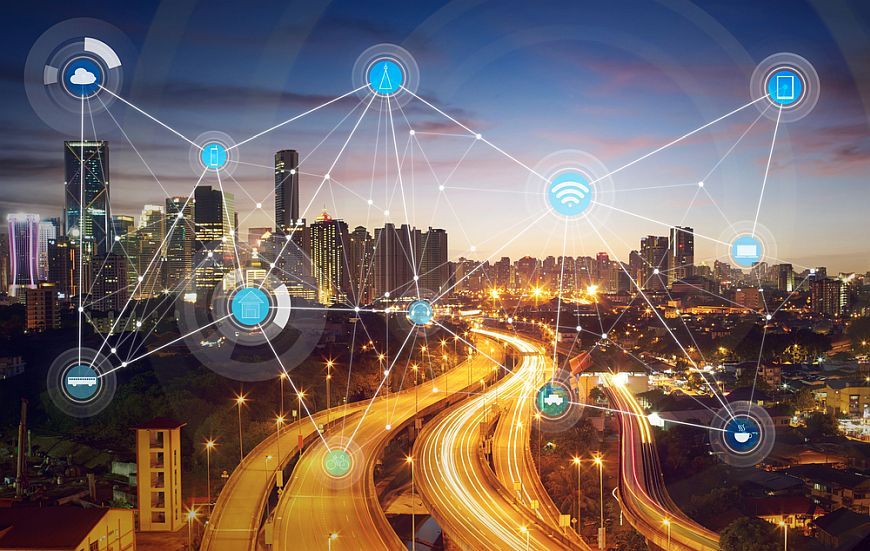 Safe cities projects such as Dial 100 in UP are faster to implement and are already having an impact.
The Government of India has an ambitious plan to enable 100 smart cities. It is going to take a while to see that ambitious project coming to fruition, although some notable progress has been made. What is really happening right now are smaller projects for water management, electricity supply, sanitation, public transport among others; safety and security have been treated as the core infrastructure elements for designing the Smart Cities framework. These projects are occurring at the state level and are actually enabling a concept called 'Safe Cities'.
Vijay Wadhwan, Business Head, SSD, Panasonic India, says there are two types of projects — Smart Cities project and Safe Cities project. Smart Cities is central government funded, whereas for Safe Cities, the funding comes from the state government. The former have smart traffic management, smart drainage system along with overall city management, whereas a safe city is a sub-component of a larger Smart city.
"Smart city projects have been going on for a long time. For instance, there have been projects to cut down loss or theft in electricity. Smart cities is a very large concept that will take at least 10 years to happen. There are many pieces to it that have to fall into place," said Wadhawan.
He says retrofitting an existing city with smart components is a piecemeal approach. However, there have been projects around the country that are in various stages.
Take traffic management in New Delhi and Mumbai, for instance. There are cameras with number plate recognition, and speed detectors installed around these cities. E-challans are sent to those who violate the speed limits.
Last year, the Government of UP had initiated the Dial 100 project. Emergency calls are routed to a centralized control room in Lucknow, from where they are diverted to the respective PCR (Police Control Room) vans in 75 districts. This is done with the help of mobile data terminals, wireless sets and other communication equipment. So the PCRs can reach the point of crime sooner.
"This project was executed by Mahindra & Mahindra and we supplied 3,500 ToughPad terminals," said Wadhawan.
ToughPads are ruggedised versions of notebook computers and tablets that can withstand rugged use and harsh weather conditions.
Panasonic, Ericsson and Bharti are now doing a Safe Cities project in Bhopal. The company has deployed PTZ (Pan-tilt-zoom) cameras that are mounted on smart poles provided by Ericsson. The prime bidder is Bharti, which is providing the bandwidth after Ericsson and Panasonic create the video surveillance solution. The proof of concept (POC) is done and deployment will start next month. The total requirement is for about 1,400 cameras.
"In Bhopal and Ludhiana we will soon be deploying cameras, whereas Guwahati and Jabalpur have not been nominated to anyone yet. In Safe Cities project we have already done Panchkula and Gurgaon and Lucknow is under consideration," he says. "The major problems that most cities face are about traffic management, violation of traffic, incident management at crowded places. These offer situations where evidence needs to be recorded," he says.
Wadhwan also sees a huge growth opportunity in the wearable camera market in India. "Today, if you look at the wearable camera market it seems to be very small, but as we move forward, this would definitely become very large because of the massive police force that we have in this country," says Wadhwan.
"So the basic concept is that whatever conspires between police and the public can be recorded in the camera and will act as a proof or evidence in the future. This can even work on real-time as it works on IP protocol."