TRENDING
Retargeting helps Myntra grow transactions 3X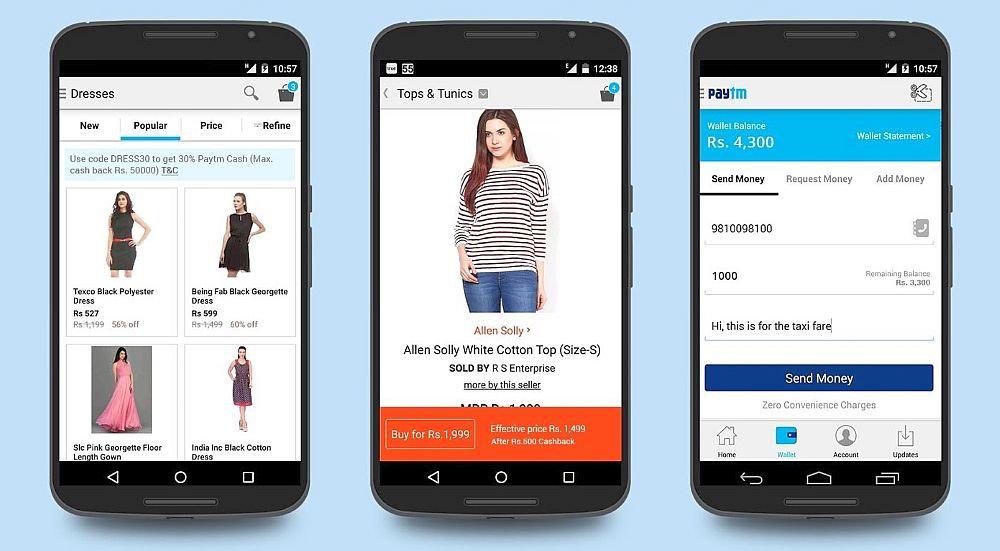 InMobi's solution helped Myntra bring back dormant users and increased transactions.
Myntra is a leading fashion and lifestyle e-tailer, now owned by Flipkart. Last year Myntra shut its desktop and mobile websitesand attempted to sell merchandise only through its app. However, it realised that customers were using multiple devices. So it relaunched its website, though it remains a mobile-first company. App and mobile web contribute 85 percentof Myntra's revenue.
When Myntra launched its app, it faced the typical challenges: users downloaded the app, browsed the store but did not purchase anything. And there were users who purchased once but did not buy anything after that – or did not use the app. These are what are known as "dormant" users. Myntra also wanted to up-sell and cross-sell products to existing customers. In addition, users were turning off push notifications from the app. Driving discovery for apps is also a major challenge and it relies heavily on (in-app) advertising; heaps of marketing dollars are spent on advertising, yet the ROAS (Return on Advertisement Spending) can be low. ROAS is a KPI (Key Performance Indicator) used to determine media effectiveness for e-commerce companies and measures how many dollars you get back on each dollar spent on advertising.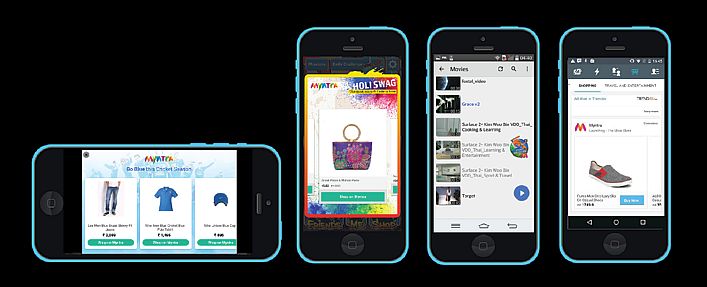 INCREMENTAL SALES 
There were 2main business goals: reactivate dormant users who had not made a purchase in the last 7 days. And secondly, re-target all mobile users based on previous shopping behavior. This would drive incremental sales from app users across shopping seasons.
Myntra turned to the InMobi remarketing platform to achieve these goals.
InMobi is a global mobile advertising and discovery platform.The platform combines the power of big data analytics, creative design and powerful back-end integrations to deliver personalized shopping experiences on mobile apps. The remarketing platform also helps advertisers activate users by nudging them to make their first purchase, re-target existing users to drive incremental sales and to re-activate dormant mobile users. The solution also extends itself seamlessly to support other mobile-first businesses such as on-demand services, travel, news and entertainment apps, to maximize engagement and revenues.
GOAL-1: Reactivate dormant users
InMobi targeted specific segments of dormant customers, created based on historic purchase behavior and user-product affinity. Shoppers were classified into various 'shopper' segments including apparel shoppers, footwear shoppers, accessory shoppers, merchandise shoppers, and also demographic segments. InMobi showcased curated collections for shopping seasons in full-screen interstitial, native, and floating banner formats, within the app. This helped in re-activating dormant Myntra app users on Android smartphones with dynamic propositions that brought the best of Myntra to them.
GOAL-2: Drive incremental sales from existing customers
InMobi re-targeted all Myntra app users on Android and iOS smartphones with highly personalized, curated product recommendations based on their previous shopping activity. This enabled Myntra to complete pending purchases, cross-sell and up-sell products based on specific actions such as:
Products and categories browsed
Add-to-Cart
Add-to-Wishlist
Users clicking on the ad were directly deep-linked into the product detail page within Myntra's app. The re-targeting campaign was then consistently optimized for performance goals.
ELEMENTS OF RE-MARKETING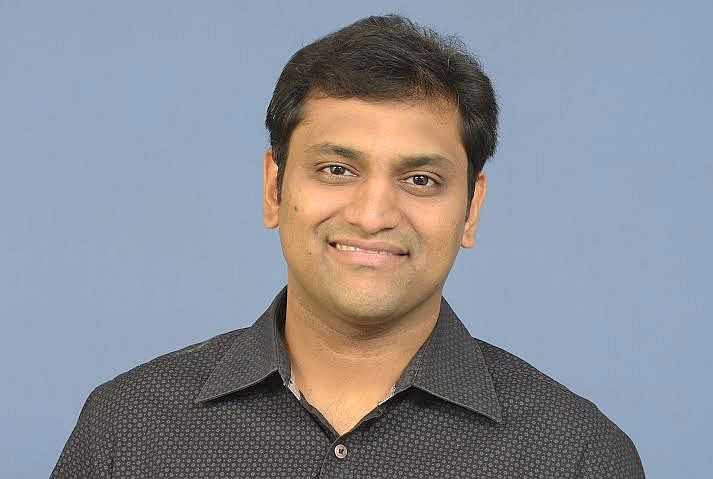 Commenting on the strength of the re-marketing solution, ArunPattabhiraman, Global Head of Marketing at InMobi, said: "We understand a user's preferences and behavior really well, as we see them multiple times in a day, across thousands of apps that are integrated with InMobi. InMobi's remarketing platform leverages this understanding to showcase a curated collection of products to the user on apps that they spend the maximum time on. However, delivering an ad is only half of the challenge. Leveraging that opportunity to drive a transaction is more challenging."
Arun revealed the way to do this: "To make this magic happen, the remarketing platform needs to get 3 elements of entire workflow right: Relevance (delivered through sharper targeting and personalization), the ad experience (enabled through an engaging ad format such as video or native ads), and seamless transaction fulfillment (delivered through in-app deep links)"
To explain this, he gave an example: A user might be playing a game, and the Myntra ad could appear in between 2 levels of the game, showcasing a carousel of curated products that (s)he likes, along with a personalized discount to offer – all without interrupting the user's in-game experience. When the user clicks the buy button on the ad, the user is taken directly to the exact product detail page within the Myntra app through a deep-link, and can complete the transaction within a few clicks, as (s)he is already logged in.
Summing it up Arun said: "The idea is to create an ad experience that mimics the environment of the retailer's app."
SOARING TRANSACTIONS
After deploying the remarketing solution, Myntra observed that the number of transactions via the shopping app increased to more than 1,000 a day, that's a 3x growth in transactions, month-on-month. The average order value was $25 (approximately Rs1,675). Myntra also appreciated that the ROAS reached a factor of 7.
Arjun Choudhary, Associate Vice President – Head Growth & Sales, Myntra, said: "InMobi's remarketing platform (powered by Miip), has delivered good results for Myntra's mobile remarketing campaigns. The innovative creatives showcasing curated apparel collections for our customers have seen a positive impact on the ROI of the campaigns. The team has been instrumental in driving the improvements. We look forward to strengthening and scaling our relationship with InMobi as a strategic partner."
Ananth Narayanan, Chief Executive Officer, Myntra said: "We have seen a real improvement in our re-marketing campaigns since leveraging InMobi's re-marketing platform powered by Miip."