INDUSTRIES
INTERVIEWS
IT/ITES/BPO/KPO
'Supporting the consumer remotely is going to a strong trend, with more consumption of the cloud'
In an e-mail interview, DIGITAL CREED asked Krunal Patel, Head of Business in India and South Asia, TeamViewer how this solution has evolved over the years.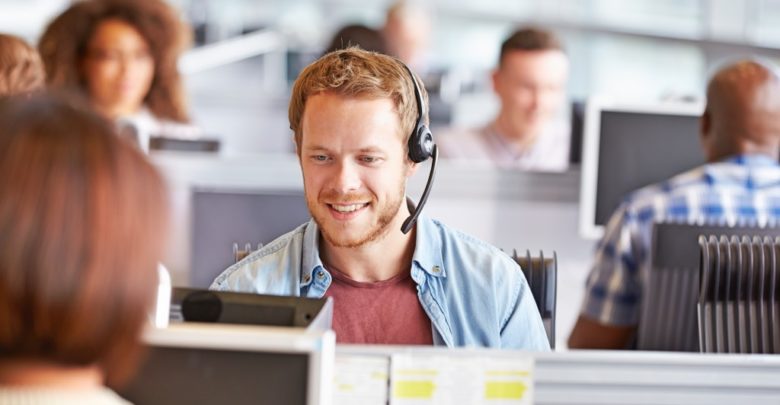 Today workers have moved beyond the office walls and work from anywhere, using any device. Remote support solutions for desktops have evolved to support users through the cloud. And with 5G internet around the corner, it will soon be necessary to support millions of IoT devices.
TeamViewer is a well-known remote desktop support solution and over 20 million support sessions happen daily on the TeamViewer platform. TeamViewer allows you to remotely access and control the desktop of your computers and servers from anywhere, on a 3G or better internet connection. This access is device agnostic and secure. It helps IT administrators to monitor various aspects of user devices and gather information, even before remotely connecting to them. Administrators can stay ahead of issues by being notified about critical aspects or if the device is going to fail.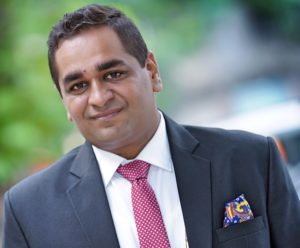 In an e-mail interview, DIGITAL CREED asked Krunal Patel, Head of Business in India and South Asia, TeamViewer how this solution has evolved over the years. Krunal also talks about competitors, and collaborations with other popular solutions such as Freshdesk and Zendesk.
Krunal has been with TeamViewer for more than 14 years. Earlier he held key positions at SAP, Gartner, itelligence and Esri. In his most recent position, he was Senior Vice President and COO at vCentric Technologies. Krunal was responsible for the overall governance and general management for vCentric technologies.
Here are edited excerpts of the e-mail interview:
DC: What trends are you seeing in India, in terms of collaboration, exchange of files, and communications? As you are aware there are connectivity challenges in India. How does TeamViewer work around those challenges?
KP: Talking about the realities of India, let me take the first point which is about trends. So, as a cost, we can tell you that the cloud economy is going up with the consumption of cloud being very mainstream. The cost of applications and software are also becoming very aggressive because the consumer needs flexibility at their price. When it comes to overall 360-degree customer engagement, support is also a very critical aspect of delivery. As the cost of application, cost of sales, cost of the product is also becoming competitive. The cost of support also has to be taken into consideration, when we look at overall customer engagement. Today a customer whether it is MSME or even large enterprises, needs a product which is easy to use, fast to implement and scalable. This trend is not only prevalent in India but worldwide — we see people are asking for more consumer-ready applications.
I have to say that remote support and supporting the consumer remotely is going to be a strong trend in the future, with more consumption of the cloud.
Now coming to the second part of your question, which is network readiness and how we are faring on that. Let me put it this way: So far, the network in metros and mini-metros for the type of cities, or maybe let's talk about the 20 – 25 cities — it is fairly rare when you are looking at 3G, 4G, and LTE kind of networks. TeamViewer software is designed not only for helping those customers who are in high bandwidth and high internet areas but also into low bandwidth and low internet areas.
Today, TeamViewer connects on GPRS or a 2G network or 3G, 4G networks so the software and the architecture is optimized for working on both. Basically, for us, the network is not going to be a showstopper; with the advent of 5G and everything being software-defined and increasing the problem of 5G has more to do with response time, the solution will only improve. More and more consumption will come into place and more and more people will need support remotely, and that's why TeamViewer will play a crucial role.
DC: Who would you say are some of your competitors globally and in India? What's unique about your product?
KP: We see a similar line of business from many of the competition.  Our competitors are LogMeln,  Splashtop, and BeyondTrust. They have a similar product line but each of them has a different messaging and roles attached.
The uniqueness of TeamViewer, and primarily whatever we are doing, is around our R&D for improving how someone can support remotely. The next big thing is extending the base platform to connect to machines and Internet of Things. So, we already launched our Internet of Things platform and we are very aggressively looking at taking that to market.
DC: What about some of the bigger players like FreshDesk and ZenDesk?
KP: Actually, we do not compete with them, rather, we complement them. These solutions are primarily meant for service management. If a customer requires further support, and wants to give some level of support to the internal or external employee, these systems help them do the ticket management, record management as well as optimizing the overall service infrastructure. Whereas we help them complete the last mile, where the support is ongoing. If there is a requirement to do remote support, then they can use TeamViewer to do the job effortlessly. In fact, we have very active, dedicated support and with solutions like Freshdesk and Zendesk, we actively collaborate and work with them to take it to market.
DC: How has TeamViewer evolved to support customers who are using smartphones and enterprise apps?
KP: One of the basic design principles that we always have in mind is that whenever we have a new announcement or a new version or a new product launch, that should ideally be completely agnostic to what pattern our consumer or customer is using. Today TeamViewer works on iOS, Android, Windows, Chrome OS, even on desktops.
Around three years ago we launched a product called Mobile Device Support. Even government enterprises are looking at mobile-first solutions and they would require to support these mobiles remotely. TeamViewer Mobile Device Support integrates with one of the service ticketing solutions and then helps them — or a Mobile Device Management solution for that matter, and helps them do the last mile remote support on those mobile devices from a central location.
DC: Would you be able to name some of your customers in India and abroad?
KP: We have the Red Cross Hospital which is primarily into healthcare. They do remote support for patient's health data. Then we have Lush GmbH, which basically helps connect to the smart panel across the row on TeamViewer. We have WENZEL which does Metrology equipment manufacturing on TeamViewer's platform. Trimble, a smart agriculture solution, is also supported from TeamViewer. There are a lot of customers who get classical IT support on TeamViewer, but I just named a few of them which are a little unconventional and who are using TeamViewer for more than just IT support.
DC: Many on-premise applications are now becoming SaaS applications on the cloud. What about TeamViewer?
KP: TeamViewer has always been an internet solution. The idea is to give flexibility to users to systematically approach help support desk providers. They can support their customers whenever there is internet connectivity available. So, TeamViewer is a complete enterprise software as a service solution. You don't need any infrastructure investment or any kind of hardware or any kind of resource of investment to use TeamViewer. It is plug and play from the day it's installed. The solution is easy to deploy.
DC: There are a lot of concerns about security. What steps have you taken to strengthen the security of TeamViewer?
KP: Security has been one of the central pillars of our design and we design security at different levels. Let's start with the user level, which means, for other people to understand that the right person is connected to the right person. To ensure that we have a lot of user level security in place, which includes multi-factor authentication, integration with single sign-on, SSO for Android and iOS, whitelisting and blacklisting of devices. So, all that is at the user level. From the network standpoint, the entire network and the TeamViewer Traffic is secured using RSA public/private key exchange and AES (256-bit) encryption. It is a high encryption level and a sophisticated way of securing the network. We have never primarily faced any kind of malicious attack. Our detection and response time is extremely fast because of the other mechanism which we have. Finally, on the infrastructure, all our infrastructure is software compliant. We understand that we are in the business of connectivity and networking; security becomes the most important discussion whenever we go and talk to our customers. We put more efforts into it; we are also ISO certified when it comes to the processes. All the different certifications that are at the user level, infrastructure level or network level–we have those in place.
DC: So what lies ahead for TeamViewer? What are your plans?
KP: Technology going directly to people would require remote support and that's new. What I will add is that, with network, internet, and cloud integrating and operating simultaneously, the need of becoming inclusive, and offer solutions across platforms has become native. TeamViewer with its feature rich secured remote connectivity platform, whether they relate to mobile, desktop, laptop or any IoT devices, will always continue to support any device anywhere at any time while keeping its users protected and connections secured.
Related story
Interview with Srinivasa Raghavan, Product Manager, Site24x7