INTERVIEWS
'Indian CIOs want to adopt a hybrid cloud, poly-cloud or multi-cloud strategy'
Benjamin Henshall, Country Manager, India & Director of Sales, Financial Services APAC, Red Hat tells us how Red Hat is helping enterprises pursue a hybrid and multi-cloud strategy.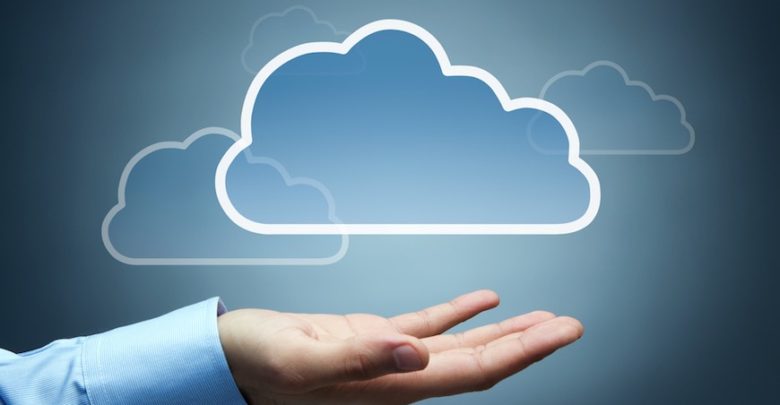 Benjamin Henshall, Country Manager, India & Director of Sales, Financial Services APAC, Red Hat tells us how Red Hat is helping enterprises pursue a hybrid and multi-cloud strategy. He talks about Red Hat's partner program, how it helps startups and how it is nurturing an ecosystem in India to foster digital transformation in government and business. 
You can read the first part of the interview here.
DC: It's common for organisations today to use multiple clouds. CIOs talk about hybrid or multi-cloud environments and the challenges of orchestrating things across all the different clouds. How do you address that?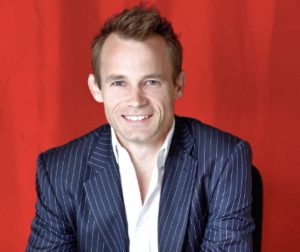 Benjamin: It's a really good question and you're absolutely right. The savvy CIOs are pursuing — at least I am seeing in India, at the front of the incubation phase of wanting to adopt cloud — hybrid cloud, or poly-cloud or multi-cloud strategy. And when we talk about cloud it also comes down to not just storage, memory and compute. It also comes down to SaaS integration, platform as a service, application platform as a service, VPN as a service — there is a mile of different things within cloud that you can orchestrate together. So I just want to be clear that it's not just the infrastructure as a service, poly-cloud or multi-cloud that CIOs are trying to grapple with.
Like I said, Red Hat has right from the day dot, has had a multi-cloud strategy with our product group along with reference architectures —  it is all front and centre designed and engineered to facilitate a multi-cloud deployment model.
While we have very strong relationships with Alibaba, (Microsoft) Azure, Amazon, Google and IBM, we are that 'Switzerland layer' that puts the customer in the driver's seat as to how and where they want to deploy their applications and data and make those things work together. Interestingly, we have in terms of orchestration,  three key components that we are seeing have a lot of uptake in the market.
We actually published this to facilitate multi-cloud, that is, our infrastructure, the automation tooling called Ansible. It's the "lingua-franca" scripting of automating tasks and that supports hybrid cloud.
The next is OpenShift, this is the application container runtime, that runs on multi-clouds, including public and on-premise so that you have a lot of the application orchestration infrastructure abstracted away from the customer's complexity and we have many customers on stage talking about their experience and outcomes from doing that with Red Hat OpenShift.
The third is around Red Hat CloudForms, and that's the multi cloud management platform tool, from a product category perspective. Analysts categorised this in the cloud management platform space. 
DC: I see that you are working with a lot of partners in the industry: ISVs, SIs, consulting companies, VARs — even competition like you mentioned. Can you tell us more about your partner program and what kind of commitments do you have towards those programs? What investments are you making here?
Benjamin:I think it is very safe to say that we very ably rely on partners and want to help partners expand their businesses and grow their businesses through our product strategy, consulting and services. This is because we know front and centre the complexity of ingesting and engendering these new architectures; these new software delivery practices need partners to help clients through that low-risk, fast, cost-effective and innovative way.
I mean that very sincerely. If we were like a very big proprietary vendor that had a group of services, products, hardware and software, that we could wrap it all up and do it ourselves — Red Hat is not in that position. We don't have that ability. So, partners are very critical for us, from below the layer to delivery, application monetization, and management and infrastructure management.
For many years we invested in our Certified Cloud and Service Provider program (CCSP), we have strategic investments and partnerships with our global system integrators and then regional integrators. Interestingly, we just released in APAC our OpenShift distance integrator practice builders program for partners. That's designed to help partners in the region build out a practice on OpenShift, that then brings in all the things around app modernisation, app migration, cloud related development, microservices, modernising Enterprise Service Buses etc.
Then we continue to have a very strong practice, a strong partnership with our OEMs, who continue to build innovative systems — with Intel, AMD, HP, Lenovo, Dell, IBM, Fujitsu, and Hitachi and all these other vendors. We see ourselves as the glue for bringing these bits and services together.
DC: How do you support start-ups and developers, because the other cloud solution providers are giving free credits, training and all kinds of support.
Benjamin: We have an incubation start-up program on OpenShift online. And we have a managed OpenShift service, that is where people don't need to run OpenShift or put it in themselves, but they need a place to develop and do the start-up of an idea, and they need an environment to go and do some development in the cloud and run tests.
We also have an incubator OpenShift program where applicants can go and do that, so that's basically saying that you as a start-up, as an incubator, you just need a platform to cut code, test and run — you don't need to buy all this infrastructure, provision VMs and worry about middleware and database configurations; we have sorted that out for you.
The second is that we have spent the last few years building our developer program and have built really good developer content. I think we now have a million subscribers on Red Hat Developer and interestingly, our facts tell us that there are somewhere between 10 to 12 million enterprise Java developers in the world. And we are certainly busy trying to get the developer community to really embedded into the Red Hat ecosystem. There is lot of good lab material, demos, documentations —  and all our stuff is open source.
And the final one is the Openshift.io which is developer as a service, if you will, where developers can sign up and start using OpenShift, but also the developer experience through a browser as opposed to a developer toolkit that sits on their desktop and getting them familiar with building stuff on it.
DC:  Final question, can you name a few Indian customers who are using your solutions?
Benjamin: We have the Bombay Stock Exchange, National Stock Exchange, Times of Money, IRCTC, EPFO as our customers in India.
DC: Any final words in conclusion that you would like to share with our readers?
Benjamin: I have been travelling to India a lot in the past three and half years. We see a tremendous opportunity in India, to help India transform and accelerate that transformation. You can see the country is going over itself to try and accelerate that transformation, to improve people's lives, to improve infrastructure, to reduce fraud and corruption — to basically help people live productive, healthier and more fulfilling lives. Digital transformation is a critical part to help businesses and government to do that in the most expeditious way.
We at Red Hat see a great opportunity to help the nation accelerate that change, reduce risks and get better value for the citizens. Ultimately, to help businesses thrive and survive, and (to help) everybody else in that ecosystem. We see this as a really tremendous and privileged time to help India through that journey of transformation.