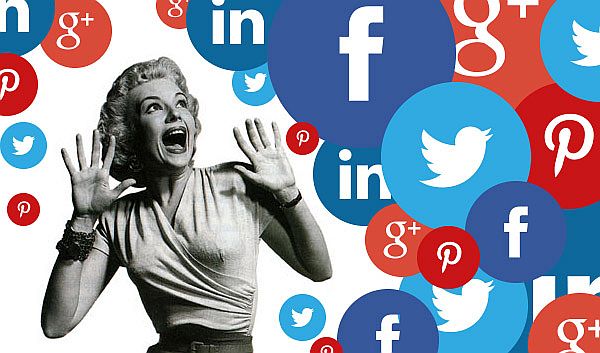 You can learn a lot about people just by going through their social media accounts. Are they in town or have they gone on a vacation? When is someone's birthday? And what is the name of that person's first schools. These questions are also asked during the authentication process when one calls their bank to request a service. So anyone can impersonate you if they have some credentials – and empty your bank account. To prevent this, everyone needs to follow some hygiene on social media. Social platforms periodically change their privacy policies and introduce new security features. When was the last time you reviewed the security and privacy settings of your social media account?
Here are 7 things you can immediately do to protect your profile and identity on social media platforms. Although most of what is written here is for Facebook, you'll find equivalent features in other social platforms like Twitter and LinkedIn.  
Lock Your Profile
This Facebook feature allows you to lock your profile and restrict access to your photos, timelines and posts from non-friends. The feature has been designed for people in India, especially women, who want more control over their Facebook experience.
Increased Safety on Facebook Messenger
Messenger helps you avoid potentially harmful interactions and possible scams. Safety notices in Messenger will pop up in a chat and provide tips to help you spot suspicious activity and take action to block or ignore someone when something does not seem right.
Off-Facebook Activity
The Off-Facebook Activity tool enables you to see and control the data that other apps and websites share with Facebook. You can access a  summary of the information other apps and websites have sent Facebook through online business tools, like Facebook Pixel, or Facebook Login. Through this tool, you will also have the feature to disconnect information from your account and the choice to disconnect future Off-Facebook Activity as well. The feature can be used for all of off-Facebook activity, or just for specific apps and websites.
4. Manage Your Activity
This feature lets you archive or trash old posts, all in one place. The archive feature is for content that you no longer want others to see on Facebook, but still want to keep for yourself.
Restrict data for apps
With the current login, Facebook has reduced the data that an app can request without app review to include only name, profile photo and email address. Requesting any other data will now require your approval. Facebook will need to approve all apps that request access to information such as check-ins, likes, photos, posts, videos, events and groups.  
Security and Privacy settings
Go through all the security and privacy settings in your social media account with a fine comb. Disable access to your profile information, photos, and other information for 'everyone' except your 'friends' and 'first-level' connections. This applies to LinkedIn, Instagram, and Twitter accounts as well.
Do not reveal intimate details
Hackers and fraudsters go through your social media accounts and look for personal details, which they then use for authentication when they hack into your bank accounts. So do not put details such as your date of birth or mother's name, first school, or pet's name on your social pages.
Lastly, do not publish any private photos that could be doctored and used against you by trolls, blackmailers, and extortionists.
RELATED STORY