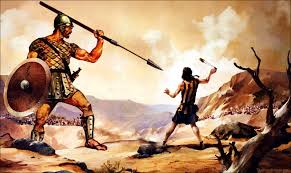 Disruption: A process whereby a smaller company with fewer resources is able to challenge an established incumbent business.
– Harvard Business Review
We are witnessing a revolution of sorts in the business world. And this is making traditional businesses such as Banks very nervous. Lean, agile start-ups are threatening to take away their bread and butter. But, instead of worrying and becoming insecure, traditional players must collaborate with these business start-ups. Collaborative Disruption will be a win-win situation for everyone. Here's what has led to this revolution, and what traditional players can do about it.
India has the world's largest youth population; by 2020, India is set to become the world's youngest country with 64 per cent of its population in the working age group. So India's workforce is growing younger. And India produces the highest number of young engineers in the world. The youth are extremely tech savvy and have access to information at its fingertips (Google on mobile phones). At work, they challenge traditional workplace models and make big demands on IT infrastructure and resources (in the name of increasing productivity and being more collaborative). So, from BYOD (bring your own device) it's now BYOIT (bring your own IT).  And there's a concept called Shadow IT, which I had written about in a previous post.
On the other hand, we also see a highly dynamic business environment, wherein
business models are changed frequently in response to market shifts.
New and smaller businesses (start-ups) are competing with traditional, large businesses. Traditional business models are being disrupted. So businesses need to be agile, innovative and must use cutting-edge technology.
But Digital Disruption has already happened. Consider some prominent examples:
World's largest taxi company owns no taxis (Uber)
Largest accommodation provider owns no real estate (Airbnb)
Largest phone companies own no telco infra (Skype, WeChat)
World's most valuable retailer has no inventory (Alibaba)
Most popular media owner creates no content (Facebook)
Fastest growing banks have no money (SocietyOne)
World's largest movie house owns no cinemas (Netflix)
Largest software vendors don't write the apps (Apple & Google)
World's largest bookstore is a cloud computing company (Amazon)
And here's what I think could happen in future:
World's largest bank is a mobile wallet/payments company (PayPal)
World's largest airline (by Available Seat Mile or Revenue Passenger Mile)is an online travel site (Expedia)
World's largest restaurant is a food cloud company (Zomato)
Most favored currency (Bitcoin) – May I boldly suggest?
Q. Who will traditional businesses turn to for innovation?
A. Business technology start-ups
Indeed, businesses can benefit from tech start-up innovation. But why should businesses reach out to start-ups?
Start-ups have a young workforce (Young CEOs below 30)
Much of the innovation is coming from start-ups
More agile (small size companies), nimble footed (more responsive to customer needs).
Can accelerate the pace of change (shorter time-to-market).
Supported by an ecosystem: VCs, developers, accelerators, incubators, academia (so high on skills, resources)
Receives funding
On the other hand, large business will need to invest heavily in R&D. And there is always the risk of not having the right people with the right skills.
So here's what businesses need to do:
Large enterprises must partner or collaborate with businesses tech start-ups or institutions that foster entrepreneurship and incubate start-ups (collaborative disruption).
Large businesses need to think and behave like start-ups.
Become more agile.
Set up innovation cells/lab within the company.
JVs or technology partnerships with start-ups (e.g. Samsung-SenseGiz).
Acquire start-ups (e.g. Google-Nest Labs; Facebook-Little eye labs).
I'm seeing partnerships between traditional players and business start-ups happening right now.
As an executive of  one of the top 5 private sector banks in India told me recently: "If they want to break my bones, I will invite them over and show them how to do it! Collaborative disruption is better than being taken by surprise and then reacting."
—————————————————————————————————————————