5G, MOBILE & APPS
TECH NEWS
8-year-old Girl Creates a Mobile Application to Help Identify Everyday Objects
Pickaboo app helps kids scan real-life objects to hear the name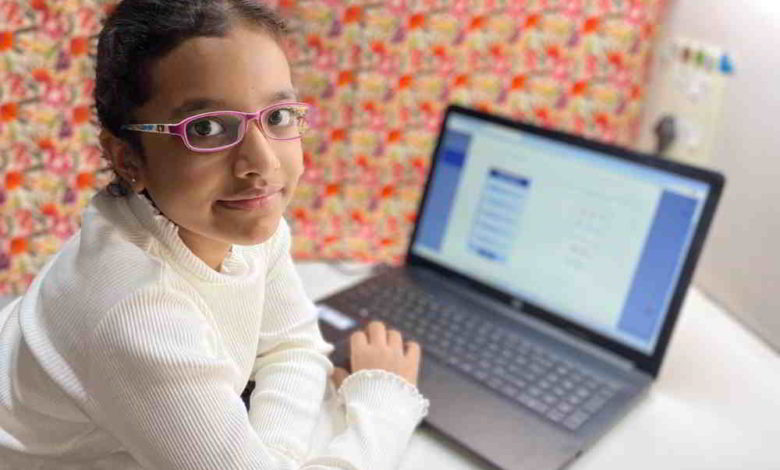 Kids are born with a natural curiosity and their inquisitive nature lends to their overall development. Their world is full of new toys to play with, new words to learn, new foods to taste, new animals to see – helping them discover the world one object at a time. Eight-year-old Manya from Suncity School, Gurguram, Haryana, loves to teach her little sister everything she knows. While she enjoys her teaching experience, it also led her to conclude that it's a time-consuming process. Manya's newfound coding skills learned with WhiteHat Jr. prompted her to create an app to guide her sister to learn independently.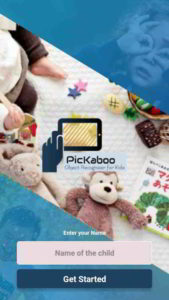 Her app, Pickaboo (available on Google APP Store), helps kids scan real-life objects to hear the name. The application takes a picture of the object and sends it to a Microsoft Image Processing API. Once the API returns the description, it is sent to a Translator API (based on language settings). The result is then sent to a Text to Speech Converter and a translator engine that spells out the scanned object's name in five different languages including English, Hindi, Spanish, French and German.
"My sister is always curious to learn about different things that she sees around her. I often see her asking questions to my parents and other family members and wanted to create something that would help in making her independent. With the concepts I learnt on WhiteHat Jr, I worked on developing an application that would help kids in my sister's age group get information on their own in a fun way.", explains Manya while talking about her new application.
"Manya dedicatedly spends time teaching new things to her sister. While she loves that little routine of hers, she was curious to create something that would not only help nurture a young child's exploratory nature but also make them self-sufficient, and the learning experience fun.", said Harsh Singhal and Shikha Singhal, Manya's parents. "We are proud of Manya for her perseverance to create this app. It's endearing that despite being a kid herself, she's trying to help other kids deal with real-life problems with the aid of technology. We will continue to encourage her to find such creative projects that contribute to her holistic development."
"Young kids today are very observant and their curious nature fuels their intellectual and cognitive development. As parents, we must steer that curiosity in the right direction and provide them with a rich learning experience. Learning to code is known to increase creativity and problem-solving skills among children. I am happy to see how Manya used her coding and analytical skills to come up with an innovative app that younger kids can use to learn about the world around them," said, Karan Bajaj, Founder and CEO, WhiteHat Jr.
About WhiteHat Jr. 
WhiteHat Jr. has been launched with a singular mission of enabling kids to become creators of technology versus its consumers. We believe in kids' holistic development and propagate that Coding should be done alongside all important life-skills, including sports, music, and crafts.
WhiteHat Jr.'s proprietary activity-based coding curriculum journey for kids begins with simple drag and drop programs and ends with complex logic apps. Kids are introduced to code through personal training based on creativity, engagement, and applied-learning.
To date, it has trained more than 125k students across the globe, including countries such as India, the USA, UK, Australia and New Zealand. Its 11,000 strong women-only teacher workforce conducts more than 40,000+ 1:1 LIVE online classes every day on its proprietary platform.
---
RELATED STORY
Indian Government Needs to Step in and Regulate App Stores