GOVERNMENT & PUBLIC SECTOR
INDUSTRIES
TRENDING
NASSCOM COVID-19 Platform to Help Govt. of Telangana
The platform will assist the state government in sustainable industry recovery and will help them in taking informed decisions in managing the lockdown and a phased release across the state.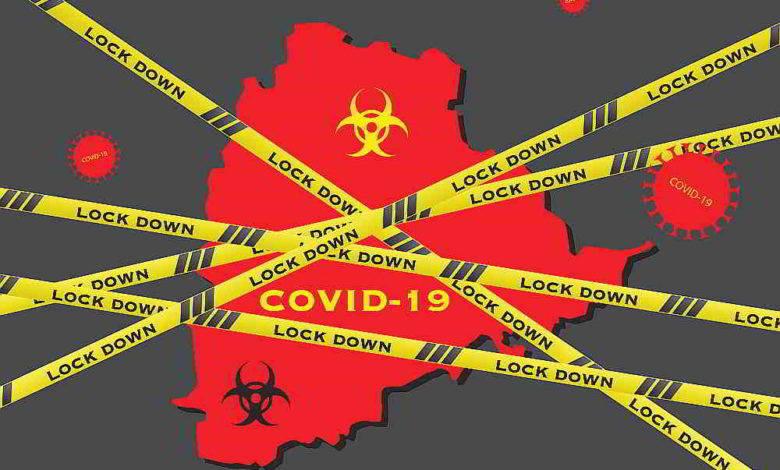 The National Association of Software and Services Companies (NASSCOM), the premier trade body and chamber of commerce of the Tech industry in India, has developed an end-to-end COVID platform for the Government of Telangana, India. The platform brings together solutions from multiple technology leaders and delivers more than 100 dashboards, across 30+ government and public datasets, with hundreds of thousands of data points. The platform was developed by a NASSCOM Task Force.
The platform, with its various technology-led models will assist the government in sustainable industry recovery and will help them in taking informed decisions in managing the lockdown and a phased release across the state.
As a part of the platform, NASSCOM Taskforce has developed a COVID-19 India Vulnerability Map, which will provide real-time streaming of data about the Pandemic, across regions and states in the country. The platform will source data from public sources that includes select social channels, websites, blogs, forums and public data sets to create actionable reporting dashboards and will allow the government to project insights sourced from the information with public datasets display on command centre screens. The external citizen facing dashboard will allow the government to project critical information to the public for transparency, awareness, and guidance.
In addition to the above tech solutions, NASSCOM Task Force will continue its work on the T-COVID app and track align the same with the government's Aarogya Setu app.
K.T. Rama Rao, Minister of IT of Telangana, said, "It's wonderful to see how tech industry is joining hands with a common goal to innovate for the war on Covid-19. India has the capacity to quickly develop tech solutions for post-lockdown world and we are glad that NASSCOM taskforce has collaborated with Government of Telangana and prepared an end to end COVID platform to manage the crisis."
To fight the global pandemic and provide innovative technology solution NASSCOM had earlier developed a special task force focused on creating a single directory of people and companies working on utilising data and technology for COVID19 management, which will be accessible to anyone who may need it. Spearheaded by Nivruti Rai, the Task Force consist of more than 30-35 members from companies including Intel, TCS, Accenture, Wipro, SAP, AWS, Tech Mahindra and others.
Sharing her thoughts, Debjani Ghosh, President, NASSCOM, said, "Extremely delighted that NASSCOM taskforce has worked with the Government of Telangana to get them ready with an end to end COVID platform to manage the crisis. Technology is definitely our greatest ally in these tough and tiring times. I'm glad to witness true leadership in testing times, strong focus & resilience and dedication of team members who have worked relentlessly for this."
DIGITAL CREED Analysis
Since it announced its lockdown at the end of March, India has already extended its lockdown thrice. India's Prime Minister, Narendra Modi, has appeared on national television multiple times urging citizens to stay at home. However, India has a large migrant population that is now grounded in the metros where they have temporarily resettled for employment. Indian states sealed their borders and all forms of road and rail transportation were halted. So migrant workers could not return home. Indian states also designated hotspot zones as red, green and orange to indicate the number of the coronavirus cases, zone-wise. However, India has just restarted its railway network, which is one of the largest in the world, to enable migrant workers to return home. The states know this will be a huge logistical challenge as there are millions of workers who must be tested as they arrive back home. They will also need to be quarantined for a period of 14 days. Add to that, the shortage of beds, ventilators and medical facilities for infected patients.
The need of the hour is an integrated system that interconnects numerous government departments, health care institutions and transportation systems. A system is needed to collate data from thousands of sources, and to enable the government to get a snapshot view of the situation at any given point of time.
The platform that NASSCOM has developed for the Government of Telangana is timely and will address these challenges. It will help the state government take timely decisions to manage the current situation and help in easing the lockdown in a phased manner. The model and platform can be replicated across other states and union territories in India.
About NASSCOM
NASSCOM comprises over 2,800-member companies including both Indian and multinational organisations that have a presence in India. Its membership spans across the entire spectrum of the industry from start-ups to multinationals and from products to services, Global Service Centers to Engineering firms. Guided by India's vision to become a leading digital economy globally, NASSCOM focuses on accelerating the pace of transformation of the industry to emerge as the preferred enablers for global digital transformation.  Its strategic imperatives are to reskill and upskill India's IT workforce to ensure that talent is future-ready in terms of new-age skills, strengthen the innovation quotient across industry verticals, create new market opportunities – both international and domestic, drive policy advocacy to advance innovation and ease of doing business, and build the Industry narrative with focus on Talent, Trust and Innovation.