TOP STORIES OF THE WEEK
Microsoft says AI will become ambient
Artificial Intelligence is getting embedded in more aspects of lives. And Microsoft is making significant investments in AI to take it to the intelligent edge and intelligent cloud world.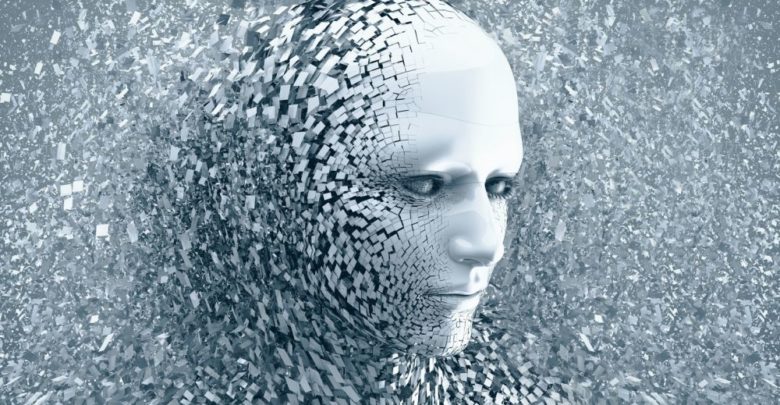 AI is coming into more aspects of our lives. But it is also transforming industries such as healthcare and agriculture. Microsoft is enabling developers to create intelligent edge and intelligent cloud solutions by providing the tools, platforms, capabilities and services. Its Cortana Intelligent Suite provides a series of capabilities — from facial recognition to voice recognition services — that allow developers to piece together solutions that use the power of our AI in the cloud; they can embed it into applications.
In a tele-interview with Digital Creed, Meetul Patel, COO, Microsoft India speaks about the programs and the investments that Microsoft is making to help developers, startups and partners to create more AI solutions on the Azure platform. 
DC: What is Microsoft's proposition for the cloud? How does it differentiate its offerings from the competition?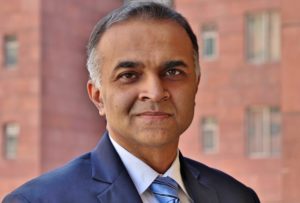 Meetul Patel: We present the most complete cloud solution. By that I mean we have the spectrum of infrastructure as a service, platform as a service, software as a service. From O365 and Dynamics 365, we actually have software that we deliver as services. In terms of infrastructure, we have all the platforms that we present, with developer tools and SQL databases. And in terms of infrastructure, we provide the basics like storage and virtual machines.
The other dimension which I think is extremely important for the large part of the economy is that we actually have public cloud capabilities. Our technologies also support private cloud capabilities, data centre and on premise solutions; we have the ability to provide hybrid, which is necessary for the transition that the industry is going through right now.
I look at these two dimensions as being critical to make cloud real, in terms of adoption.
DC: How do you engage with partners and customers to nurture the partner ecosystem?
Meetul Patel: Microsoft's mission is to enable every person on the planet to achieve more. By virtue of that mission, we require a substantial partner ecosystem that generates and builds solutions for all segments and all price points, in all geographies. We continue to be extremely partner-centric.
Our proposition to partners is our technology that allows them to build incredible solutions for the new world. The tools and the cloud infrastructure that we have, even the technology we have in devices — we provide the platform for them to go and build solutions. We also help them in building capabilities, with innovation and with going to market — and connecting them and their solutions with our global base of customers. We will help them connect with partners and for opportunities, through our engagement.
DC: How are you supporting developers to build applications on your cloud platform?
Meetul Patel: Since its inception, Microsoft has focussed on helping developers to create. We have a developer tools platform on Azure. It is designed and built for the cloud, and is designed for modern applications with intelligence. It enables developers to build apps that can run on any mobile device platform.
You saw the recent announcements on GitHub. It gives developers access to source code and enables collaboration.
Our Azure services and platforms allow many vendors from around the world to put up their component solutions so that others can piece it together, like a jigsaw puzzle and create additional solutions.
We have a developer environment on Azure. That goes across platforms from OSS to Android.
We have a CSE (Commercial Software Engineering) organisation for developers that are doing hackathons and co-development with others. We also have teams of people to help others with technical talent and to help them platform and re-platform.
So from the very basics — someone who is just trying to do something in their garage. They can get access to the platform, to free credits and even some free developer tools. They get use cases, they can get access to accelerators, they can get into a partner program and each one of them has additional scaling up capabilities. So we can help them grow from concepts to large.
DC: Can you update us on your program for startups? What kind of accelerator activities are you doing?
Meetul Patel: We offer a spectrum of support to accelerators and even give physical space and access to expertise. We partner with a number of accelerators in India as well, and that gives us direct ability to support.
Anyone can go in and get free credits on Azure.com. They have the ability to test and try and play, and learn and develop. We also have credits and other programs on a case by case basis.
DC: What about training programs?
Meetul Patel: If you go to TEDx and other places you will see MOOC content for learning Azure, certification programs — and it's all available publicly for free.
DC: How many Azure services are available today? Which ones did you recently launch?
Meetul Patel: The number changes every day! At last count, it was 160 plus. Apart from our own services, there are thousands of partner enhanced services that are also available. It is a constant evolution.
We are focussing on Artificial Intelligence and the tools necessary for developers to create solutions for the intelligent edge and intelligent cloud world.
DC: How are you enabling the developer to use your AI services?
Meetul Patel: Our view is that AI will become ambient. It is not about a single persona. AI embeds itself into lots of different parts. A chatbot that is doing something. There's analytics and IoT to turn off the lights etc. Even electric vehicles for navigation. AI is embedded in all this.
Our Azure services help developers utilize the power of AI in the solutions they are developing. Cortana Intelligent Suite provides a series of capabilities — from facial recognition to voice recognition services that allow people to piece together solutions that use the power of our AI in the cloud — and embed it into whatever they may be creating.
DC: What is the vertical focus for Microsoft?
Meetul Patel: The current focus areas for us are IT services, BFSI, manufacturing, public sector, education. But the part that has been exciting to us is around the world of unicorns. And you've seen that with InMobi, OLA, Flipkart and others. We are keeping up with what is happening in the Indian market, and helping them as much as we can.
DC: What kind of investments are you making in India?
Meetul Patel: We don't break it down by region. But I will give you the nature of investments in India.
The Indian market is going to be one of high growth for us. New technologies like intelligent cloud and intelligent edge make technology extremely accessible to businesses that may not necessarily have had the ability to invest in and use. It is also one where we believe that the creation of solutions becomes important.
The new technologies can address challenges such as access to healthcare and resources, like we are doing with Addis Ababa Institute.  Farmers benefitting from our Agri platform, and being able to get intelligence on what to harvest and when. We open up lots of new spaces for technology adoption through this new technology.
In line with that, we will continue to invest in such capabilities that are available in the market.
I think of our investment as a global investment. The platforms that we introduce in one part of the world can be used by India and other countries.
From a global perspective, we are investing heavily in AI and Security.
We will also continue to invest in our partner ecosystem.