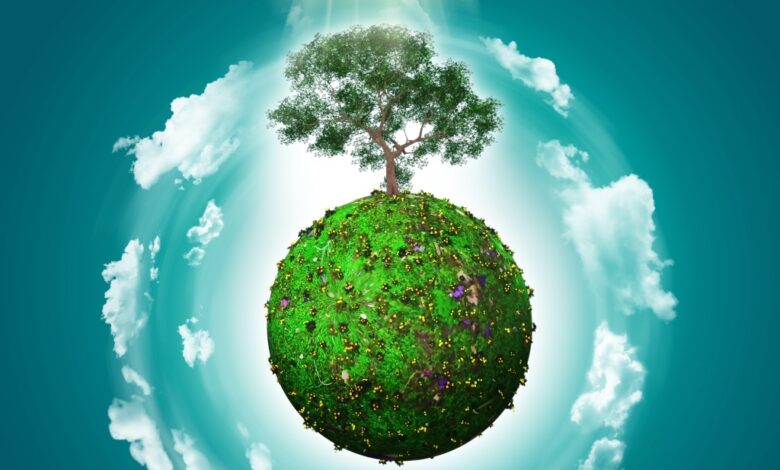 Bengaluru – February 11, 2022 – MetricStream, a provider of integrated risk management (IRM) and governance, risk, and compliance (GRC) solutions today announced a collaboration with the Value Reporting Foundation, which maintains the SASB Standards. Through this collaboration, MetricStream now can integrate the industry-specific, decision-useful, and cost-effective SASB Standards and metrics into its offerings.
Image Credit:
Background photo created by kjpargeter – www.freepik.com
MetricStream entered the Environmental, Social and Governance, or ESG space with its ESGRC software product launch in September 2021. The software enables organizations to define and manage ESG standards, frameworks, and disclosure requirements, among other capabilities surrounding improved ESG and analytics. By integrating metrics from a world-class organization whose standards are available for 77 industries, MetricStream customers can more easily identify specific ESG issues most relevant to financial performance in their specific industry.
---
Editor: According to Investopedia, Environmental, social, and governance (ESG) criteria are a set of standards for a company's operations that socially conscious investors use to screen potential investments. Environmental criteria consider how a company performs as a steward of nature. Social criteria examine how it manages relationships with employees, suppliers, customers, and the communities where it operates. Governance deals with a company's leadership, executive pay, audits, internal controls, and shareholder rights. 
SASB Standards
According to Value Reporting Foundation, SASB Standards provide detailed industry-specific disclosure topics and metrics to inform what you include in your integrated report, lending insight into the subset of sustainability issues that are most closely tied to an organization's ability to create long-term value for investors.
The Standards address sustainability-related risks and opportunities reasonably likely to affect an organization's financial condition (i.e., its balance sheet), operating performance (i.e., its income statement), or risk profile (i.e. its market valuation and cost of capital).
With 77 industry standards available, SASB Standards provide the comparable and reliable data sought by investors. SASB Standards can be used to strengthen your integrated report using the Framework.
---
"Collaborating with a globally-recognized ESG standards organization is the perfect complement to our ESGRC software, providing our customers with tools to develop strategic plans to improve ESG scores," said Bruce Dahlgren, CEO, MetricStream. "We believe that purpose drives performance, and businesses need advanced tools that drive corporate practices surrounding climate sustainability, social responsibility, and governance. This comes at a time when investors and asset managers are shifting their investment appetite toward companies with sound ESG management programs."
The Value Reporting Foundation, which maintains the SASB Standards, will be consolidating with the IFRS Foundation, which is launching the International Sustainability Standards Board (ISSB). The ISSB will develop standards, in the public interest, that result in a high-quality, comprehensive global baseline of sustainability disclosures focused on the needs of investors and the financial markets. The ISSB was created in 2021 to help meet the demand from global investment portfolios of increasing calls for high quality, transparent, reliable, and comparable reporting by companies on climate and other ESG matters. The MetricStream platform is purpose-built to support and scale a broad range of disclosure standards. SASB Standards will be the basis for the new ISSB industry-specific standards—throughout this transition, MetricStream ESGRC offers innovative functionality to help customers seamlessly adopt this type of major change.
"We are glad to support MetricStream's use of the SASB Standards. By integrating them into its platform, MetricStream can guide customers and investors towards a deeper understanding of the subset of ESG issues most likely to impact financial performance in each industry," said Nicolai Lundy, the Value Reporting Foundation's Chief of Market Relationships.
---
Read also:
About MetricStream, Inc.
MetricStream is the global market leader of Integrated Risk Management and GRC solutions that empower organizations to thrive on risk by accelerating growth via risk-aware decisions. We connect governance, risk management and compliance across the extended enterprise to enable resilience and digital transformation. MetricStream is headquartered in San Jose, California, with an operations and R&D center in Bangalore, India, and sales and operations support around the globe.