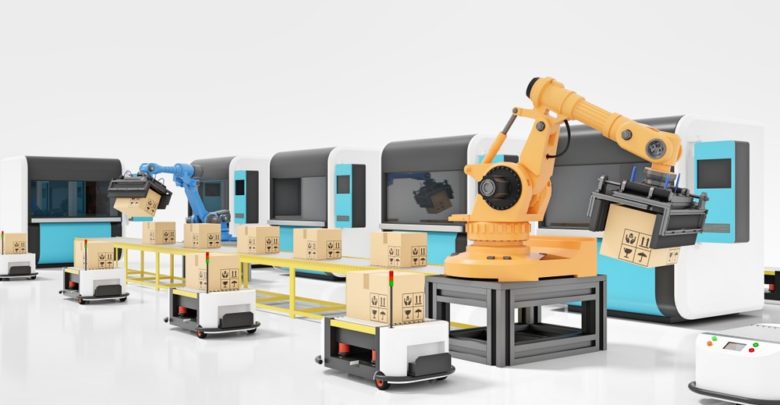 Ask any logistics expert and you will be told that five things are important for logistics leadership: speed, scale, accuracy, competitive service and timely delivery. All five can be achieved by embracing automation and new technologies such as the Internet of Things (IoT) and Robotics.
With increased automation, warehouses become 'smart' and supply chains become more streamlined and efficient. Human error is mitigated and information is available in real-time for making timely decisions. Data from IoT sensors can enable real-time alerts and offer better visibility into warehouse distribution.
IoT is not a new technology in the logistics sector, and companies have been using it for years. Data-driven logistics improves the accuracy and speed of communicating information upstream and downstream in the supply chain. It also reduces human error in this communication.
When IoT sensor data is integrated with warehouse management systems, it offers better visibility of order fulfilment and inventory, allowing managers to process orders more efficiently.
However, there have been security concerns around using IoT in warehouse applications and hackers increasingly hunt for and target IP-enabled devices with weak security. In this scenario, IoT devices become vulnerable and potential entry points to the network.
Several emerging technologies are being developed to enhance the safety of applying IoT sensor technology to large logistics operations. Microchips in IoT-enabled devices that allow more efficient encryption are one of the innovations that will ease security concerns about adopting the IoT in warehousing.
One way to do that is security-by-design — securing the identity of an IoT chip with a digital certificate backed by a PKI (Public Key Infrastructure)-based IoT Certificate Authority.
Robotics in warehouses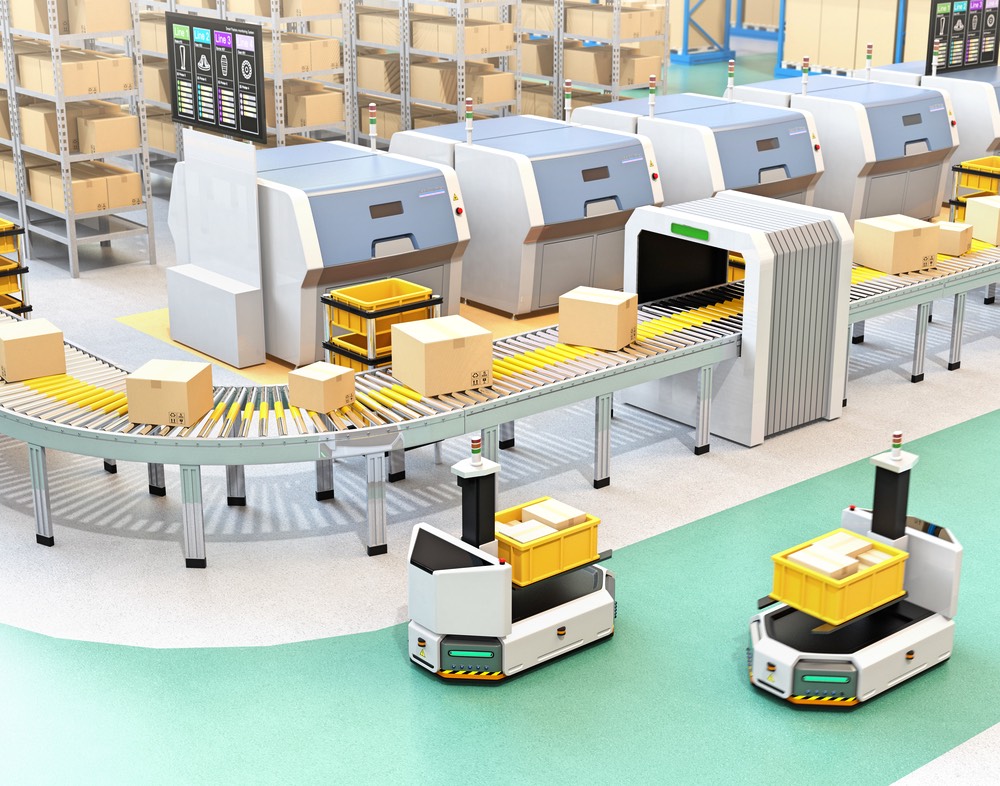 Robotics and automation are making warehouses smarter and more efficient. Logistics firms have started deploying AGVs (Automated Guided Vehicles) or portable robots on the warehouse floor. These AGVs can carry heavy loads or tow objects behind them in trailers. They are controlled by computers that are integrated with the warehouse management system.
Modern warehouses such as those used by Amazon have robotic carriers moving autonomously within aisles to move goods — without the supervision of a human operator. Amazon has over 100.000 robots active in its warehouses around the world.
AGVs present multi-fold benefits such as a reduction in labour costs, improved efficiency, minimal processing errors, and expediting the movement of goods within the warehouse and across supply chains. AGVs can work long hours, do not tire out, and make fewer errors. They also reduce labour costs and workplace injuries.
Tapping the potential
According to a new market research report titled 'Logistics Automation Market by Component Organization Size, Vertical, and Region – Global Forecast to 2023' the global market is projected to reach US$ 80.64 billion by 2023, at a CAGR of 11.8% during the forecast period.
The growth of the market can be attributed to the exponential growth of the e-commerce industry, advancements in robotics, and the emergence of IoT. The study includes five main regions: North America, Europe, Asia Pacific (APAC), the Middle East & Africa (MEA), and Latin America.
The Middle East is seen as a major adopter of automation for the transformation of the logistics sector. Companies in the region are working with solution providers to transform their warehouses and supply chains. Here are a few examples.
DP World has been continuously enhancing its supply chain in recent years. On the port operations side, 60 manual Automatic Rail Mounted Gantries (ARMGs) in Terminal 2 were retrofitted to be automated, resulting in savings of AED 23 million (US$ 6.25mn)  annually. The logistics major leverages technologies such as IoT, blockchain, and cloud computing for its supply chain.
Swisslog is a global warehouse automation specialist. It just completed a project for Axiom Telecom in the UAE, building a robot-based warehouse system for retail and e-commerce.
Axiom is the region's largest retailer and distributor for handsets and accessories. It has more than 5,000 points of sale and 2,000 employees across the United Arab Emirates and Saudi Arabia. Axiom distributes telecom products that include the world's leading technology brands and is fast expanding into new verticals based on its unique market reach and operational excellence.
With a high volume of daily orders delivered across multiple channels and a demanding customer base, Axiom is expected to provide speed, accuracy, and competitive service to ensure its future in the face of increased competition.
The new facility at Dubai Silicon Oasis (DSO) will help Axiom to meet the changing customer demands while driving down cost per unit. Axiom selected Swisslog's AutoStore solution to deliver a higher level of automation compared to its conventional warehousing system.
The solution deployed was designed to fulfill Axiom's requirement of 25,000 deliveries and provided a compelling total cost of ownership. The smart warehouse includes a range of pioneering distribution solutions that will give Axiom enhanced operational flexibility and efficiency with less manpower.
Agility
Agility is the largest logistics company in the Middle East and one of the world's largest integrated logistics providers. It partnered with the Singapore-based UnaBiz for the digitisation of event logistics.
Its events unit Agility Fairs & Events works on indoor and outdoor events, in remote areas and in connected areas; it manages assets of shows around the world, in large-scale exhibition arenas that can span hundreds of thousands square meters with thousands of exhibits.
UnaBiz will help Agility Fairs & Events to identify and address the various pain points in the niche events industry with its IoT tracking solutions.
"The value of IoT in event logistics lies in real-time alerts and data. When we collect data on the movement of a customer's assets around the world, we will be able to better plan and predict the manpower and storage requirements at their facilities," remarked Priscilla Leong, COO of Agility Fairs & Events.
---
Related story: How GCC Logistics Companies are Harnessing Technology
---
Conclusion
Axiom Telecom, DP World, and Agility are three examples of logistics companies in the region that are leveraging automation solutions to increase the speed of order fulfillment, improve order accuracy, and effectively manage an ever-increasing number of SKUs.
With the sector becoming increasingly competitive, logistics companies are facing pressure from customers to offer timely and innovative services. Doing this at scale can be a challenge and only automation can achieve this.
There are global solution providers like Swisslog and UnaBiz who bring in technical expertise and experience to transform warehouses and supply chains.
Leadership in logistics within the UAE region can be achieved through the right selection of implementation partner and technologies for the transformation of supply chains.
This story was written exclusively for Logisticsgulf.com and first appeared here. Digital Creed also creates exclusive content for other websites and blogs. For enquiries write to [email protected]