TOP STORIES OF THE WEEK
How Amazon helps KENT secure car journeys for thousands of passengers in India
CamEye is a first-of-its-kind car security device for vehicles and passengers. But it takes the power a highly scalable platform like the AWS Cloud to make this product work as intended.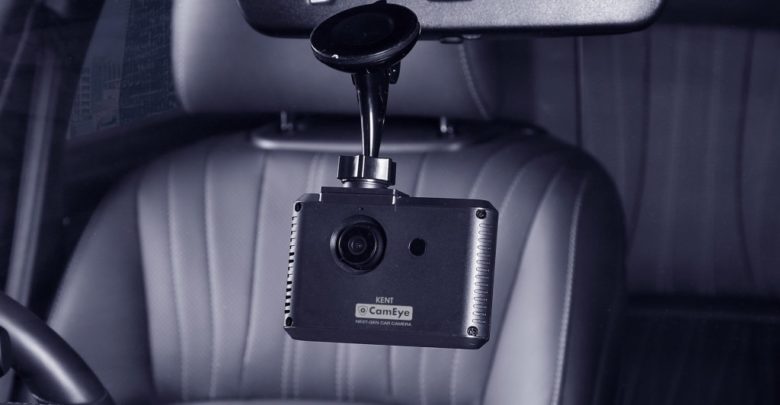 The number of crimes committed against women and children travelling in cars, school buses or public transport is increasing in India. Schools have responded by mounting CCTV cameras in school buses. And cab aggregators have put panic buttons on their apps. However, these do not give a live video feed and one has to go through the recorded footage later to ascertain the crime. Tech-savvy users set up IP-enabled (Internet-connected) surveillance cameras in their homes to keep an eye on the elderly or their children. The feeds are relayed to their mobile phones via the cloud. These are called "nanny cams" in the west. But so far, there was no solution for watching a live feed of a journey in a car. Of course, you could set up a dash cam, but it isn't going to give you alerts and live video feeds. This is an essential requirement especially for those who feel unsafe travelling by radio taxis or even their own chauffeur driven vehicles.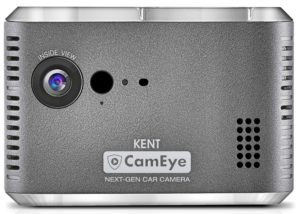 Identifying a need for a solution, KENT RO Systems set out to design a security product for road travellers two years ago. The product is called KENT CamEye and it was launched in April 2019.
KENT CamEye is designed and engineered in India, keeping in mind the security needs of Indian consumers. The device is manufactured outside the country.
Each KENT CamEye unit costs Rs 18,000 for the consumer. The cost includes a three-month free subscription to the service. After that, the subscription cost is Rs 600 per month or Rs. 6,000 annually.
KENT RO Systems claims to have sold 2,000 units in the first month itself.
The Nativity 
"The idea was born more from a personal issue. I am a father with two kids and they get chauffeured around in our car. My wife seldomly travels alone at night. So as a father and husband I was always concerned about their security. Security has also become a concern in India as the number of crimes committed on passengers is growing," said Varun Gupta, Director, KENT RO Systems.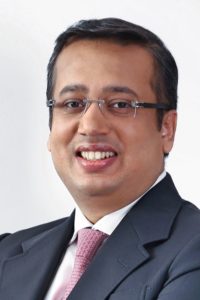 KENT CamEye is a first-of-its-kind car security device for vehicles and passengers. The dash cam cum GPS tracker is equipped with dual cameras that record everything happening inside and outside the car, on secure cloud storage.  It also offers live video streaming of either camera, from anywhere in the world. In addition, the device records many other parameters such as the start and end time of the journey and the route taken (dynamic map). The device allows the user to track the real-time GPS location of the car, and playback the route travelled on a map. It uses Artificial Intelligence to alert the car owner in real-time, whenever anything unusual happens in the car — for example unidentified the driver of the vehicle, misuse of HVAC, playing loud music, etc. It is a non-OBD (on-board diagnostics) based plug-and-play device which doesn't require any professional help for installation.
Connectivity Challenge
When KENT RO Systems (KENT) set out to design this product two years ago, it faced some challenges. Firstly, there was no reference design as a product of this kind did not exist anywhere in the world. Secondly, connectivity in India was a major challenge as 3G connections were spotty and slow. Since KENT CamEye sends live video feeds to the cloud, and then to a user's phone, it required good connectivity speeds at affordable data rates.
"The connectivity was a big challenge since this is a data-intensive application. An 8 – 10-hour drive results in several gigabytes of data (audio and video) being sent to the back-end systems. The audio and video captured by the device is streamed to the cloud and is not stored permanently on the device. So it uses a lot of bandwidth. We, of course, do a lower frame rate to optimize the feed. Our challenge was how to get so much bandwidth at a manageable cost. And then Jio happened last year! (laughs). 4G rates fell from Rs 1,000 a month to Rs 150 per month (@1 GB per day).  This made our subscription plan more affordable," said Gupta.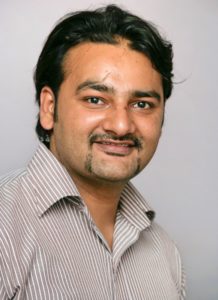 KENT created and tested several versions of the product as it needed to be sure that all its features would work well in Indian environments, with the available local connectivity.
"We got a lot of customer feedback for the multi-camera system. We did a few iterations of the product with different features and that explains why it took us two years to launch the product," said Jaibeer Malik, CTO, KENT CamEye (a division of KENT RO Systems).
Here is a run-down of the security features and alerts built into the product. This is all driven by services and technology on the Amazon Web Services (AWS) platform.
Smart Alerts
To address the security concerns of travellers, KENT CamEye offers different AI-based smart alerts. Apart from capturing video feeds internally and externally, the sensors in the device are also recording other parameters; it triggers alerts to the owner's mobile phone if threshold levels are exceeded. These alerts are pre-configured by the car owner.
Sound level: The sound level within the cabin is recorded so if the driver plays loud music or if a passenger screams, it would trigger an alert in real-time.
Engine idle: An alert when the driver parks for a long duration with the engine idling and the car AC running.
Dynamic Map: The route of the trip on a map (with time and date stamp) is also captured on the cloud. The start and end time of the trip is also captured. The owner can play this recorded animation later.  It looks similar to the trip map you see in a cab aggregator app.
Geofencing: An alert if the car goes beyond a pre-defined radius.
Overspeeding: Warns when the driver exceeds a predefined speed.
Place of interest: Places that are regularly visited, such as the office, school, or home can be defined on the map. Whenever the car comes near a place of interest it triggers an alert, so the owner is informed that the car has reached its intended destination.
Facial recognition: The device captures the face of the driver and then alerts the owner if someone else, other than the driver or owner gets behind the wheel. It will also trigger an alert if the driver tries to block the camera, and this is enabled by AI.
Power alerts: The device sources power from the car battery and it also has an internal 3,000 mAh battery. It will trigger alerts if the internal battery is running low or if the driver tries to unplug the power connector.
How AWS technology helps
While we have talked mainly about the device and its features, it should be noted that this kind of innovation would not be possible without a robust, intelligent and highly scalable backend infrastructure. In this case, it is the Amazon platform that powers the KENT CamEye. Let's look at some of the AWS Services that power this innovative product.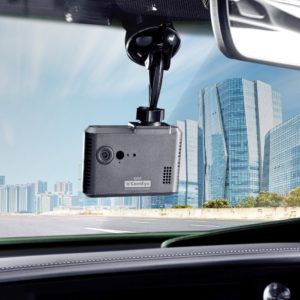 Security: Since KENT CamEye is a consumer product, security features and data privacy are a top priority. KENT CamEye captures videos and audios inside the car including GPS tracking and routes. To secure this personal information, the engineers built an environment on highly secure AWS infrastructure which provides several security capabilities and services to increase data privacy, and to control network related threats. These services help in mitigating DDoS attacks, with encryption of data in transit and at rest — keeping an inventory of all infrastructure or service level changes done, monitoring & logging and Identity & Access Management (IAM) at a granular level. This not only secures data at low cost but also helps meet the organisation's compliance requirement. 
Amazon VPC (Virtual Private Cloud) and AWS WAF (Web Application Firewall) capabilities have been used to create private networks and control access to all instances and applications. All driving data such as images and videos are temporarily stored locally (on the device) in encrypted form and securely uploaded to the cloud — and then downloaded via SSL endpoints using the HTTPS protocol. For extra security, Server-Side Encryption (SSE) option has been enabled to encrypt data stored at rest. There is deep visibility into API calls through AWS CloudTrail, including who, what, when, and from where calls were made. For threat detection, Amazon GuardDuty is used that continuously monitors for malicious activity and unauthorised behaviour.
Facial recognition and AI: KENT CamEye offers AI based smart alerts like unknown driver detection. AI also powers all the smart alert functions we described earlier. But facial recognition tops the list and demands advanced image and video analysis.
The front facing camera captures the driver image and uploads it to the Amazon cloud. The Amazon Rekognition service then analyses the image and can also differentiate between the driver and the passenger in the car. It will trigger alerts accordingly to the owner's phone.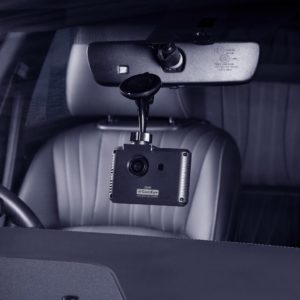 Amazon Rekognition makes it easy to add image and video analysis to applications. One just provides an image or video to the Rekognition API, and the service can identify the objects, people, text, scenes, and activities — as well as detect any inappropriate content. Amazon Rekognition also provides highly accurate facial analysis and facial recognition on images and video that one provides. It can detect, analyse, and compare faces for a wide variety of user verification, people counting, and public safety use cases. Amazon Rekognition is based on the same proven, highly scalable, deep learning technology developed by Amazon's computer vision scientists to analyse millions of images and videos daily, and it requires no machine learning expertise to use.
Going forward KENT is also looking at analysing for driver behavior and driving pattern. For instance, it could send an alert to the driver and the car owner in case the driver is in state of dizziness. The solution must be designed to ensure millions of images can be analysed on a real time basis.
Scalability and High availability: Anticipating the scalability requirements and growth in usage of this solution it was built using Amazon's state-of-the-art, highly-available data centers. The AWS Global infrastructure is built around Regions — physically separated and isolated Availability Zones which are connected with low latency, high throughput, and highly redundant networking. Since the devices are capturing audio, video, and images it is designed to ensure that the storage mechanism is highly durable and scalable to terabytes of capacity.
KENT CamEye has chosen Amazon Simple Storage Service (S3) designed for 11 9's of data durability because it automatically creates and stores copies of all S3 objects across multiple systems. This means consumer data is available when needed and protected against failures, errors, and threats. AWS also supports numerous auditing capabilities to monitor access requests to your S3 resources.
By 2020, KENT expects the solution to simultaneously process millions of videos streams that will require high computing scale where it believes AWS is the best fit solution given the capabilities, as the content is served by CloudFront. The Amazon CloudFront content delivery network (CDN) is massively scaled and globally distributed. The CloudFront network has 166 points of presence (PoPs) and leverages the highly-resilient Amazon backbone network for superior performance and availability for the end users.
Some users have 3G while others have 4G so the stream needs to be optimised accordingly. AWS CloudFront helps in scaling the frame rate based on the quality of the connection.
The automotive security segment is untapped and has huge potential, even globally. We may eventually take the product globally too. As the number of devices could grow up to millions of cars, there is a need to have robust technology platform that can scale up or scale down based on the demand and at the same time solution needs to be highly available.

— Varun Gupta, Director, KENT RO Systems
The road ahead (is safer)
Amazon has helped KENT launch a unique product for consumers supported by highly scalable technology in the backend. After achieving success in the consumer segment, in the Indian market, KENT will next focus on the B2B market. It also plans to launch this product in other markets.
Gupta informs us that the Amazon platform is available on a global scale so he does not anticipate huge technology challenges. He wants to take the product to markets that are similar to India, such as Indonesia.
"The automotive security segment is untapped and has huge potential, even globally. We may eventually take the product globally too," said Gupta. "As the number of devices could grow up to millions of cars, there is a need to have robust technology platform that can scale up or scale down based on the demand and at the same time solution needs to be highly available." 
In the B2B segment, KENT is looking to partner with cab aggregators and integrate its offering into their systems.
Security in school buses and industrial security are other areas where this product could be used since it offers live camera feeds and intelligent alerts.
A product like KENT CamEye is a "first in the world" product – designed and engineered in India. Since it is a data-intensive product it requires scalable and highly available backend infrastructure – which the AWS platform could provide.
---
DISCLAIMER: THIS ARTICLE IS AN EDITORIAL INITIATIVE AND REGARDED AS EARNED CONTENT.