BIZ NEWS
STARTUPS & SMB
TRENDING
Inthree raises $4 mn in Series A funding by Ventureast, Orios and IAN Fund
Rural e-commerce company Boonbox aims for the next 500 mn customers.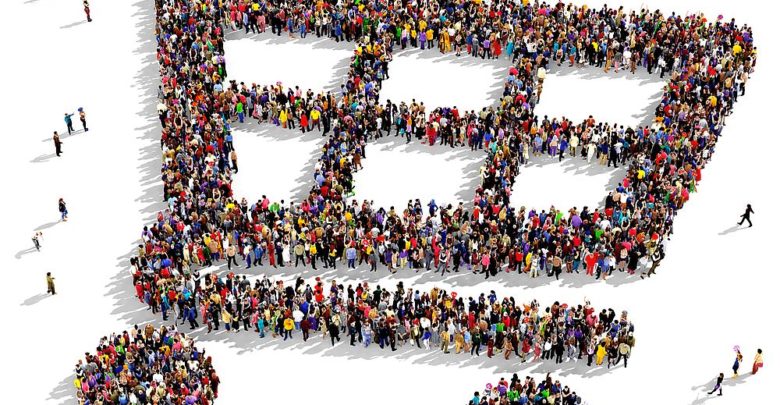 Chennai, 13th August, 2018: Inthree Access Services Pvt Ltd., a technology enabled commerce platform for the next 500mn consumers, has raised $4 mn in a Series A funding. The round, led by Ventureast, also saw participation from Orios Venture Partners and the IAN Fund.
Founded in 2013, by Ramanathan, Karthik and Narayanan, Inthree operates under the brand name Boonbox and has an omni-channel business model. Inthree is focused on the Indian rural markets and small towns, where 70% of the population lives. Over the years, Inthree has developed the expertise and capability to build and manage the entire commerce ecosystem in rural areas using technology.
The company will use the funds raised to strengthen its technology backbone, enhance capabilities in last mile logistics and deepen its penetration in the 10 states where it operates. Since its inception BoonboxTM has sold over 1.5 million durables over to more than 1 million households.
Co-Founders Ramanathan, Karthik and Narayanan said, "Indian villages and small towns are home to a population of roughly 1 billion people. It is one of the largest white spaces in the world. The rural consumer is aspirational and increasingly seeking sophisticated products and services. Inthree has always focused on providing the most appropriate products, backed by home delivery (irrespective of distance) and top class after-sales service. We are delighted to be funded by some of the best names in the industry and plan to utilize the funds to increase scale and strengthen our backend capabilities to delight our customers."
Siddhartha Das, General Partner, Ventureast says, "Boonbox (Inthree) is ushering the next wave of rural transformation by delivering branded products to the doorstep of the rural consumers.  By mitigating the friction points around financing, last mile logistics, and supply chain through technology based solutions, Inthree is pioneering the shift to assisted rural e-commerce. While financial inclusion was aimed at "banking the unbanked", the key breakthrough here is in "making the inaccessible accessible" to the semi-urban and rural population."
Rohan Dedhia, Assistant Vice President, Orios says, "Boonbox is building a technology enabled commerce platform for Bharat, the next 500mn consumers in India, that hail from the smallest towns and villages in India. The company has a vision to own this ecosystem: sales, financing, logistics and service, that is currently missing in these regions. We believe that, just like in other areas like content, technology enabled commerce in India will be driven by models made for vernacular speakers. The company's growth so far, is a testament to this"
Commenting on the investment, Amitabh Shrivastava, Managing Partner, IAN Fund said, "India sits on a goldmine in terms of the next set of users who would be transacting online and that would comprise mainly in the rural areas where the internet penetration is 15% and growing exponentially. Inthree is perfectly placed to make most of the upcoming surge in this trend as it has already established itself in the market and has an unfair first mover advantage in this space." 
About Ventureast:
Ventureast is one of the longest standing Venture capital fund managers in India, investing since 1997 and managing close to $400+ million. The company has a diverse portfolio of more than 100 investments in Technology, Healthcare and Clean Environment. Ventureast is possibly the only Indian Fund Manager that has dedicated funds and teams for each sector- life sciences & healthcare, and separately for technology driven businesses. Our hallmark has been to build companies to leadership from early-stage through innovation. For more information, visit http://www.ventureast.net/
About Orios: 
Launched in 2013, Orios Venture Partners is one of India's leading seed-stage Venture Capital funds which primarily invests in India-focused consumer tech and non-tech startups and businesses. Each investment is backed with continuous support in strategy, operations, marketing and fundraising to help them breakout cost-effectively and build loyal customers. Notable portfolio companies include Pharmeasy, Zooty, GoMechanic and brands like Yumlane and PrettySecrets, amongst others. For more information visit http://www.oriosvp.com/
About IAN Fund
The IAN Fund, a Rs. 450 crore fund, is a uniquely differentiated seed/early stage Fund which aims to transform India's entrepreneurial landscape. The fund invests in innovative companies in sectors including healthcare and medical devices, VR, AI, software as a service, marketplaces, fin-tech, big data, artificial intelligence, and hardware. The Fund leverages and builds upon the strengths and success of IAN, the world's largest angel investor group, to breed and grow innovative companies.
The fund has Institutional investors like SIDBI Fund of Funds,  IIFL, Yes Bank, Max Group, Gray Matters Capital, and Hyundai along with marquee individuals like Kris Gopalakrishnan, Rajan Anandan, Sunil Munjal, Kanwal Rekhi, Vikram Gandhi, Jerry Rao. This is the first in a series of Funds so that over the next 10 years, the IAN Platform would invest Rs 5000 Cr in ~500 companies, making it the single largest platform for early stage investing, enabling companies to raise from Rs 25 lakhs to Rs. 50 crores from a single platform, along with co investors, providing startups funding through the most challenging stages of its growth. The IAN fund plays a critical role, not just in plugging the gap in funding, but also in providing strategic mentorship to young entrepreneurs.