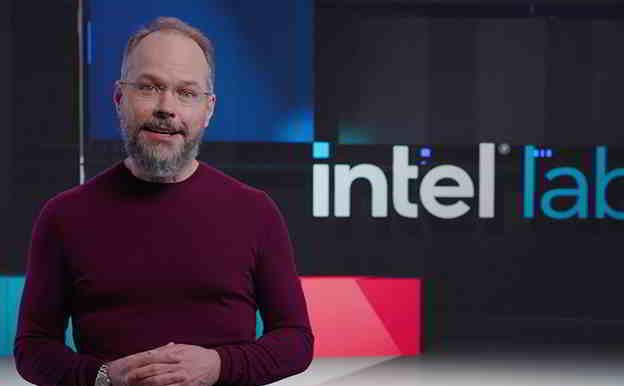 Intel Labs Day 2020 kicked off on December 3, and the virtual event was watched by millions worldwide. The event theme was: Disruptive Research for the Next Decade in Computing.  Intel scientists and technologists gave an update on their breakthrough research in five key areas: neuromorphic computing, machine programming, quantum computing, integrated photonics, and confidential computing. The virtual event featured expert-led sessions supported by demos highlighting Intel Labs' innovative research in various domains. This was not a marketing event and no product announcements were made.
In his keynote titled "In Pursuit of 1000X: Disruptive Research for the Next Decade of Computing", Rich Uhlig, Intel Sr. Fellow, VP & Director of Intel Labs quoted science writer William Gibson, "The Future is already here. It is just not evenly distributed."  He continued, "You are seeing the future every day. You are just not able to recognize it."
Intel Labs is a multi-disciplinary global research organization focused on the initiatives that shape the future of computing and deliver technological breakthroughs that can scale for broad social impact. The idea is to bring advanced technology out of the lab, commoditize it, and make it available to the masses at affordable costs.
Take DNA testing kits for example.  Thanks to genotyping technology these kits are available to anyone at a reasonable cost, but with limited functionality, like tracing one's family tree. However, if this product offered more functionality like genome sequencing and the ability to detect biomarkers for certain diseases or offer specific gene therapy – it would provide the world's population access to personalized medicine. That would speed up recoveries and reduce the amount, of deaths or contain the spread of diseases.
This is the future that Intel wants to pursue – the even distribution of advanced technology for social impact.
Exascale Computing
But when you take an application like scaling health to that extent, it will generate massive amounts of data. And this data needs to be consolidated, stored, moved, analyzed, secured and computed at scale.
At Intel's Architecture Day, Raja Koduri talked about the data explosion. He said we are generating data at a faster rate than our ability to analyze, understand, transmit, secure, and reconstruct it in real-time.
The proliferation of IoT sensors, for instance, is generating humongous amounts of data every day.
"Intel's goal is to enable exascale computing for everyone," said Uhlig.  "We need to deliver those solutions at global scale. The way to do that is to set an ambitious goal with an understanding that we need multiple orders of magnitude improvement – and along several vectors of technologies, spanning  interconnects, compute and memory. And how we program and secure systems.
Intel is thinking "several orders of magnitude" and it calls this vision "In Pursuit of a 1000x."
Uhlig said it will require thinking differently to bring the vision to fruition. Intel is also bringing together experts from different fields who will work together "at the intersection of domains of knowledge, of science and technology."
For Intel Labs Day 2020, Intel choose five topics to discuss:
Well, Intel Labs Day gave us a peek into the future and the significant advancements in today's technological capabilities.
As they are fond of saying at Intel Labs: The Future Begins Here!
---
View all the videos and read more about details about all these announcements here: Intel Labs Day 2020 | Intel Newsroom
---
This editor was invited by Intel to attend Intel Virtual Labs (virtually).