BIZ NEWS
DIGITAL MARKETING
TRENDING
IBM Watson Now Helping Marketers Create World-class Campaigns
IBM's best-in-class AI Powered Enterprise Marketing Cloud Services now available from its Cloud Data Center in India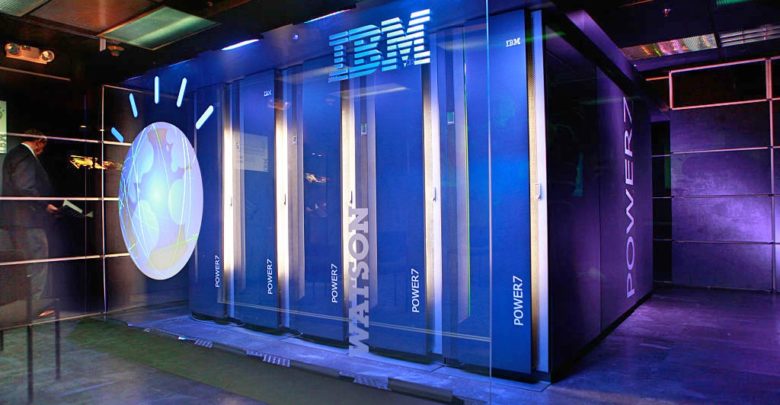 IBM will now be offering its Watson Customer Engagement (WCE) services, the world's leading AI Powered Enterprise Marketing Cloud solution from its Cloud data center in India. With the launch of this new service, IBM will become the only company in the world to offer best-in-class AI powered Enterprise Marketing Cloud Services locally from a Data Center in India.
IBM's Indian customers can now host their marketing data on our cloud data center which gives them proximity, scalability and more importantly helps them meet regulatory requirements. This move will enable marketers of Indian businesses and government agencies to create unique customer journeys, while ensuring that their clients have more control over their marketing data in line with data privacy regulations, especially in highly regulated sectors such as Banking, Insurance and more.
"India is one of the fastest growing digital economies in the world and is poised to become a trillion-dollar digital economy in the coming few years. We will have a 90% mobile penetration by 2022 and is projected to have close to 850 million internet users. Businesses are increasingly looking at data driven insights to engage with their customers and create personalized experiences. With this announcement, we will be able to offer our customers the power of cloud and AI to leverage data in the digital marketing space," said Karan Bajwa, MD, IBM India.
IBM has a rich legacy of working with some of the top brands across the world and in India – who are redefining their customer journeys with the help of IBM's technologies.
"India is absolutely poised to lead the data revolution, given the enormous amount data being generated by over 1bn people. CEOs are interested in security, data privacy, AI and how the cloud can transform their business. With the launch of this service, we now provide the world's best-in-class AI Powered Marketing Cloud solution from our cloud data center in India. This enables us to leverage cloud and AI in creating unique journeys for our customers, while addressing data security and privacy regulations of the country," said Harriet Green, Chairman & CEO, IBM Asia Pacific.
It has clients such as Payback, IndusInd Bank and Titan, who are all leveraging IBM's Watson Customer Engagement —  which is helping them create world-class marketing campaigns to engage deeply with their customers.
"PAYBACK partnered with IBM to enhance the performance of its marketing campaigns. We are in process of implementing the full suite of Watson Campaign Automation and started the phased launch from September 2017. So far we have delivered over a billion communications to our members and we are looking to further consolidate the experience with more personalised and relevant messages while improving our engagement rates and simultaneously optimising costs across the entire marketing value chain," said Rijish Raghavan, COO, PAYBACK India
About Watson Customer Engagement
IBM's customer engagement expertise hasn't evolved overnight. They are the result of a 20+ year journey focused on building a unique portfolio with $3.5 billion in investments, a commitment to innovations as seen through its 1,200 patents 12+ strategic acquisitions and 17,000+ clients' implementations globally.
With IBM, clients gain a 360-degree view of the customer that engages them with new innovative, truly personalized experiences both in-store and online, that inspire them to buy.
IBM's offerings are "AI-powered" via the industry's most advanced cognitive technology (Watson), enabling marketers to identify audiences, identify the right content, identify message sentiment, and personalize customer experiences in real-time. Some key differentiators of these offerings are:
It allows digital marketing professionals to unlock value by exceeding revenue, customer loyalty, and customer engagement goals via personalized, automated, multi-channel marketing programs.
Our clients can deliver the smartest campaigns and perfect customer experiences with AI-powered capabilities and seamless access to customer behavioral and profile data to construct any program you desire.
The AI-powered Marketing Assistant saves users time and effort (tasks that take hours can be completed in minutes) and helps marketers make better decisions.
Clients can drive customer engagement with truly personalized campaigns using AI-determined customer locations (such as "work" and "home") and predictive weather conditions.
PRESS RELEASE