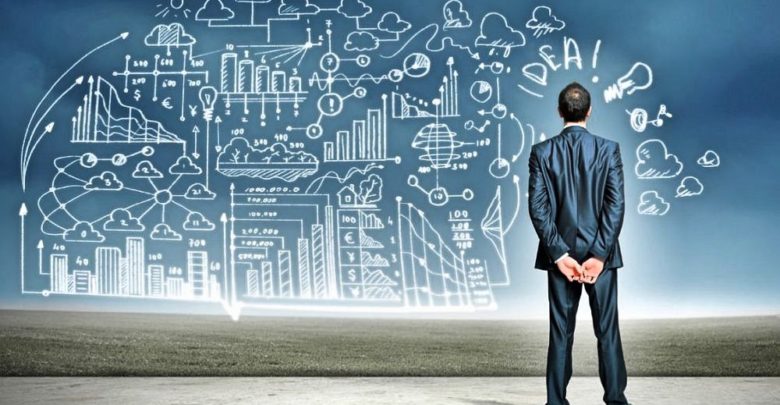 The last 18 months have seen businesses rushing to the cloud and embracing digital solutions. Yet, few want to go straight to the public cloud. Two years ago, everyone was speaking about a "cloud-first" approach. That narrative has changed today, and businesses are more "cloud smart," preferring to pursue a hybrid and multi-cloud strategy. Corroborating this, Nutanix identified three cloud trends specific to the Asia Pacific Region and Japan (APJ) in Q3, FY 2021. It says its customer base grew across the APJ region in 2021 due to increased demand for cloud and VDI solutions. Nutanix offers a cloud platform for enterprise customers that enables hybrid and multi-cloud computing environments.
With businesses now operating in distributed environments and employees working remotely from home or part-time from the office (hybrid model), the demand for hybrid and multi-cloud environments and VDI have increased more than ever. And Nutanix has helped customers like Toyota (Japan), Suncorp (New Zealand), Hong Kong-based Computime, NTUC Enterprise (Singapore), Sentosa (Singapore), and many others in their digital transformation.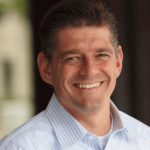 During a recent media interaction, Matt Young, SVP & GM, APJ, Nutanix, said there was "a lot of positivity" (in terms of cloud adoption). He said organizations were looking to adapt and transform for today's (distributed) environments. The need to support hybrid workforces is also driving these transformations.
"We are addressing a potential market of more than $60 billion. Digital transformation is huge, and our customers have to support the remote and hybrid workforces as they run all their applications and workloads across our platform," said Young.
In a Gartner press release, Brandon Medford, senior principal analyst at Gartner said, "Organizations are advancing their timelines on digital business initiatives and moving rapidly to the cloud in an effort to modernize environments, improve system reliability, support hybrid work models and address other new realities compelled by the pandemic."
Responding to demand in APJ, Nutanix moved to a subscription model for its services. It believes this approach will offer its customers simplicity, flexibility, and efficiency.
However, it is still early days for public cloud adoption, though market researcher Gartner is optimistic about the growth of the public cloud. Gartner forecasts that end-user spending on public cloud services (globally) will reach $396 billion in 2021 and grow 21.7% to reach $482 billion in 2022. Additionally, by 2026, Gartner predicts public cloud spending will exceed 45% of all enterprise IT spending, up from less than 17% in 2021.
"The economic, organizational and societal impact of the pandemic will continue to serve as a catalyst for digital innovation and adoption of cloud services," said Henrique Cecci, senior research director at Gartner. "This is especially true for use cases such as collaboration, remote work, and new digital services to support a hybrid workforce."
And here are the three trends identified by Nutanix:
Trend #1. Organizations in the APJ are in the early stages of cloud adoption and are working to balance flexibility and agility with costs to make smarter decisions.
In its various interactions with customers in the APJ region, Nutanix observed the following:
APJ businesses are at the crossroads with their IT infrastructure and what the next steps in their transformation journey should be.
As a result, digital transformation in APJ is still at the early stages of cloud adoption, and even public cloud adoption is low.
The race to the cloud is not a straight path to the public cloud. It is more about finding the right balance and hybrid multi-cloud.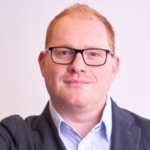 Explaining this trend, Justin Hurst, Field CTO, APJ, Nutanix said, "We've seen the narrative shift from this journey to the cloud (assuming the public cloud is the final destination for all services and applications) to this real understanding that cloud as a technology or term is more of an operating model than a destination. It is about finding a balance between privacy, security, cost, control, and location (edge, remote office, public cloud, private cloud, service provider). Companies need to find a balance of where, how and when to choose the right place, to store their data and run their workloads."
He spoke about the new era of hybrid, multi-cloud, where one diligently chooses the right cloud, the right tool for the right job.
"We have seen this accelerate in the past months. As companies are learning the lessons of those who rush directly in the public cloud — around cost, security implications, and complexity they didn't anticipate. And now, they are finding that it's really about how can we balance those to move faster, to become more agile, to enable new services for our customers and partners while still maintaining control of our data," added Hurst.
Clearly, APJ businesses are now trying to understand what pieces of their business infrastructure will remain on-premise, what would go the public cloud, edge cloud – and what would be managed by service providers. All this is in the interest of being more agile and providing better experiences for their customers. Of course, the choices will be made keeping costs, security and privacy in mind.
"Customers are now coming to us and asking how and where do we place these workloads? We worked with a major financial institution in Japan to help them understand along this journey of what does 'cloud smart' mean. What are the business goals? And then work that back to the actual technology. Rather than just rushing to the cloud and saying: 'We are going to be a cloud-first company,'" said Hurst.
Trend #2. Remote-work solutions are advancing the digital transformation agenda in traditionally conservative organizations, and we expect to see more development of private industry clouds. 
When the pandemic set in February last year, there was a rush to adopt remote working solutions. Even conservative organizations that were traditionally always in the office and insisted on face time were now adopting remote work solutions for organizational and technical reasons.
"Things like complex manufacturing CAD/CAM 3D workloads that were traditionally tied to an expensive workstation are now being adapted to work from home and from anywhere. Employees have now become used to this flexibility, and companies have seen the benefits of enabling this work from anywhere approach — now we are looking at how do we do this long-term sustainable way," said Hurst.
Regarding the manufacturing example, he was alluding to one of their customers, Toyota, in Japan. Toyota Motor Corp., an automobile manufacturer with approximately 360,000 employees worldwide, thought about a work style reform for its employees back in 2016, much before the pandemic struck. It introduced a work-from-home program for about 13,000 employees. However, its Engineering Design Group faced certain obstacles when it tried to implement the plan. To get around these challenges, the Group adopted the Nutanix cloud platform to build a virtual desktop infrastructure (VDI) environment that can run 3D CAD software, delivering a new way of working for its Engineering Design Group.
According to Hurst, Nutanix enabled nearly 1,000 devices to support 3D CAD with virtual GPUs. And they did it well ahead of schedule. "The response from the designers was that it was seamless. They were able to get the same performance and continue their work — even during lockdown. The ease of management and the ability to support employees — were some of the benefits of taking this new approach," he said.
Hurst is based in Tokyo, Japan since the past two years. He observed that Japanese companies are known to hold on to traditional practices. That means working in the office and on location. Yet Toyota saw an advantage in adopting this new platform and were able to continue its business during the pandemic. And this proves that the hybrid work model is indeed the future of work. Read the full story here.
Incidentally, the Japanese government has mandated digital transformation for all Japanese organizations through a Digitalization Bill which has been passed by the Lower House in parliament.
Trend #3. Being a last mover carries advantages and taking a wiser cloud approach is actually presenting opportunities to leapfrog the competition.
Two years ago, people thought about the first-mover advantage and rushed to adopt the cloud. And then, they realized that their legacy applications were not suitable for cloud environments. But as they looked at their own experiences and the experiences of others, they became wise, and it is now about being "cloud smart" rather than "cloud-first" – and we explained what that means in Trend #1.
"What we see now in the U.S. and early adopter markets is repatriation. People are saying this sounds great except my applications aren't a good fit for the public cloud. Or the resiliency isn't what I was expecting. The cost is also spiraled out of control and I did not understand where the money was going. Now we see countries that have been slower to adopt public cloud technologies specifically here in APJ, reaping the benefits of taking a latency approach and learning these lessons ahead of time so that they can make smart decisions," said Hurst.
The Way Forward is Hybrid and Multi-Cloud
With APJ businesses now wiser about the cloud, the way forward is to take a hybrid and multi-cloud approach.
Not all applications and workloads are suitable for the cloud, and the cloud is certainly not a panacea. Sensitive data and workloads, notably customer data, IP, and strategic plans need to remain on-premises or in private clouds that offer better security and privacy. At the same time, customer applications and workloads that drive customer experiences can move to the public cloud or the edge cloud, nearer to customers.
IDC and Gartner Analysts say that the hybrid cloud model is the way forward. Smaller companies may begin with a public cloud. Yet, the larger established businesses that have been around for years have legacy technologies that cannot be moved to a public cloud (due to vast architectural differences.) Apart from that, there are regulatory concerns, security concerns, and cost considerations. All this is driving people to consider a hybrid cloud.
There is another concern.
Organizations do not want to be locked into the stack provided by one cloud service provider. They want the freedom to move their workloads and data between clouds, to be more agile and continuously improve customer experiences.
And that's why a multi-cloud approach makes complete sense.
---
The writer (Brian Pereira) was invited by Nutanix to attend an exclusive virtual media briefing.
---
RELATED STORY
Toyota Engineers Use Nutanix Cloud Platform to Work From Home