INTERVIEWS
Meet the man who is helping a million Indian entrepreneurs to take their business online
Sampad Swain, CEO & co-founder, Instamojo explains his vision and roadmap to help small and medium businesses in India to grow their business on the Internet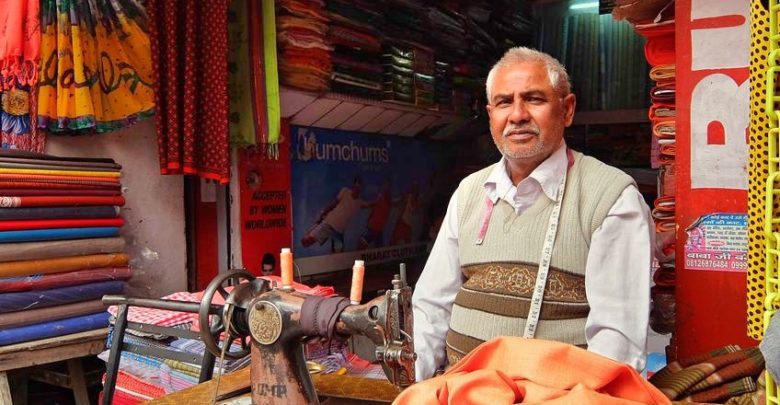 There have been rapid advances in e-commerce, and digital payments and the average consumer is well-versed with online shopping or in using shopping apps. Large businesses are tech savvy and have set up portals with integrated payment gateways, shopping carts, invoicing and logistics. However, there are millions of small businesses and entrepreneurs in India who find it a challenge to take their business online. They have great business ideas but lack technical knowledge. They seek a structured approach to setting up shop online. And here's the story of a man who is helping entrepreneurs to grow their business on the Internet.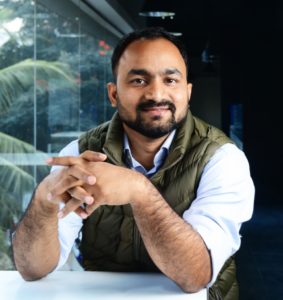 Sampad Swain, CEO & co-founder, Instamojo and his team saw this as an opportunity back in 2012. Their mission is to help entrepreneurs in India's smaller towns with the different operational aspects of the business. They decided to start with digital payments and today they also offer other services such as logistics (MojoXpress), credit (MojoCapital), and compliance.
With 500,000 businesses already on its platform, Instamojo is India's fastest growing on-demand payments and e-commerce platform. It provides a bouquet of business services through its app store. Its mission is to make tech simple for everyone and to help SMEs to build, manage and grow their business. It wants to be a one-stop shop for entrepreneurs and caters to their diverse business needs by leveraging technology, data and design. With a focus on the philosophy that every business idea deserves to be on the Internet to grow, but very few can, the company's efforts are directed towards a vision to democratise commerce and be the 360º digital-enabling partner for SMEs for all shapes & sizes.
In 2012, Instamojo was one of the first startups from India to join the prestigious 500 Startups Silicon Valley Accelerator Program. It had been featured as one of the hottest startups by Economic Times in 2015.
In a tele-interview with DIGITAL CREED, Sampad Swain, CEO & co-founder, Instamojo speaks about the roadmap and mission of his company. He also talks about the services they offer and what's in their roadmap.
DC: How exactly are you helping merchants and entrepreneurs in India? Why did you start with payments?
Sampad Swain: Today's Indian consumers are more tech-savvy than say, an American consumer,  in terms of (knowledge of) payments, logistics, and delivery. So we avail a lot of services like a first world country. But our merchants are living in the dark ages. At the pace that the consumer has evolved in the last 10 years of the Internet, merchants haven't evolved and the primary reason is technology has never been dumbed down (simplified) for a merchant to access.
There is a segment of merchants — including whole sellers, dealers, retailers, and brands — who want to use the Internet to grow their business. This is the opportunity that we saw when we started Instamojo.
We thought payments was the best way to begin with, for the small business. If we were able to proactively call the movement of money for value,  this could probably be used over time, allowing us to build a one-stop shop.
Today we have moved beyond just a payment link service. We began by offering a platform to collect digital payments online and today we offer a bouquet of services including logistics services (MojoXpress), our credit service (MojoCapital).  We also plan to launch new products for merchants like online advertising and GST compliance.
Essentially, we are trying to create a level playing field for SMEs to help them to grow their business.  We aim to provide a full-fledged platform for businesses to grow. An end-to-end enabler.
Our modus operandi was to create something for the merchant in a tier-2 or tier-3 city, and dumb down all the technology to make it simple enough for them to adopt. And also to address the affordability.
DC: There are so many options available for payment today — UPI, BHIM, NEFT, RTGS, Paytm, banking apps — why would a merchant choose the Instamojo platform?
Sampad Swain: This is a question we asked ourselves when we began our business. Wallets were just coming in then, and payment gateways were in vogue, and until then, there was just a product called IMPS.
But all these payment products were not aimed at a small business owner, selling say, cupcakes from home. These were created with the consumer in mind. They were designed to facilitate payments from a mobile device — to a seller or a merchant.
There is a vast difference in developing for consumers and for merchants.
So our modus operandi was to create something for the merchant in a tier-2 or tier-3 city, and dumb down all the technology to make it simple enough for them to adopt. And also to address the affordability.
There are 3 – 4 payment categories being offered today. One is NEFT. We Indians transfer over 200 billion dollars every month through NEFT/RTGS. But this wasn't built for the small merchant. If hundreds of customers transfer funds to a merchant's bank account through NEFT, how does the merchant know who has made those individual transactions?  There is no way to keep track. And what if the consumers ask for discounts? The bank account was not built to solve merchant problems. That's why many merchants have shifted from NEFT to Instamojo.
Payment gateways are built for technology enterprises that have engineers who understand APIs. The company can integrate the payment gateway to their business website using APIs. But that requires technical knowledge. It is not geared to a small business owner who just has a bank account and phone number.
Wallets and UPI — Although they are different they pose a similar challenge for a merchant. They are single channel acceptance mode. They are wallet to wallet or UPI to UPI. But if I am a merchant selling to a consumer, I shouldn't be concerned by what channel the consumer is using for payment. I just want to have the transaction amount credited to my bank account. As soon as possible. So I want to make it easy enough so that one does not have to learn anything new to adopt it.
All the above payment mechanisms are geared for a certain use case and are not created for an SME owner (with limited technical knowledge).
That's where we came in and pioneered this concept called Payment Links. You log on to Instamojo, sign up for a free account, define the purpose of the payment (the order details), and the cost of the product. It will create a short URL (like Bitly) in a few seconds, and you can share this link with the customer over email, SMS, WhatsApp etc. The consumer can click the link, go to the landing page, and chose a payment option (credit/debit card, Net banking, UPI, bank transfer/NEFT/RTGS, wallet). And then complete the transaction to make the payment (just as you would do for any other online service). And the money will then be credited to the merchant's account.
We are the only payments company that offers NEFT bank transfer for small businesses.
So we enable the merchant to focus on his business and not on the enabling technology.
Of course, we charge a small transaction fee for this.
We have over half a million merchants across the country. We have covered 29 states, including 7 Union Territories, without a single pair of feet on the street. This is completely viral and network driven.  And that's why our business is growing so quickly.
After this we will launch an online advertising service. A small business in a remote part of the country will be able to access this service with a smartphone and bare /minimum Internet.
DC: Can you tell us more about the Payment Links?

Sampad Swain: We launched the company with Payment Links but over a period of time we realised that people have evolved, and their requirements of payment links are changing.
While we kept Payment Links alive on the platform, we added a new product called SmartLinks. This is Payment Links 2.0. This has additional features.
Related story: Instamojo's SmartLinks to benefit 1 million MSMEs across India
This enhanced version of the flagship payment link came as a result of the insight on how the customer base of small businesses were impacted due to unforeseen challenges in business operations and customer payments. With SmartLinks, businesses can now optimise and customise their payment system as required, and with e-commerce growing at a rapid pace, SmartLinks is a service that can help merchants stay relevant.
DC: Going forward, what would you like Instamojo to be, beyond just providing a payment platform?
Sampad Swain: After this we will launch an online advertising service. A small business in a remote part of the country will be able to access this service with a smartphone and bare /minimum Internet.
To do this we will partner with multiple global ad network companies, online advertising companies, and get them on Instamojo.
We are also building GST filing. We will help small businesses pay taxes.
Related story: Instamojo Expands its Product Portfolio to Include Logistics and Lending