INTERVIEWS
How to solve the biggest issues in IT operations management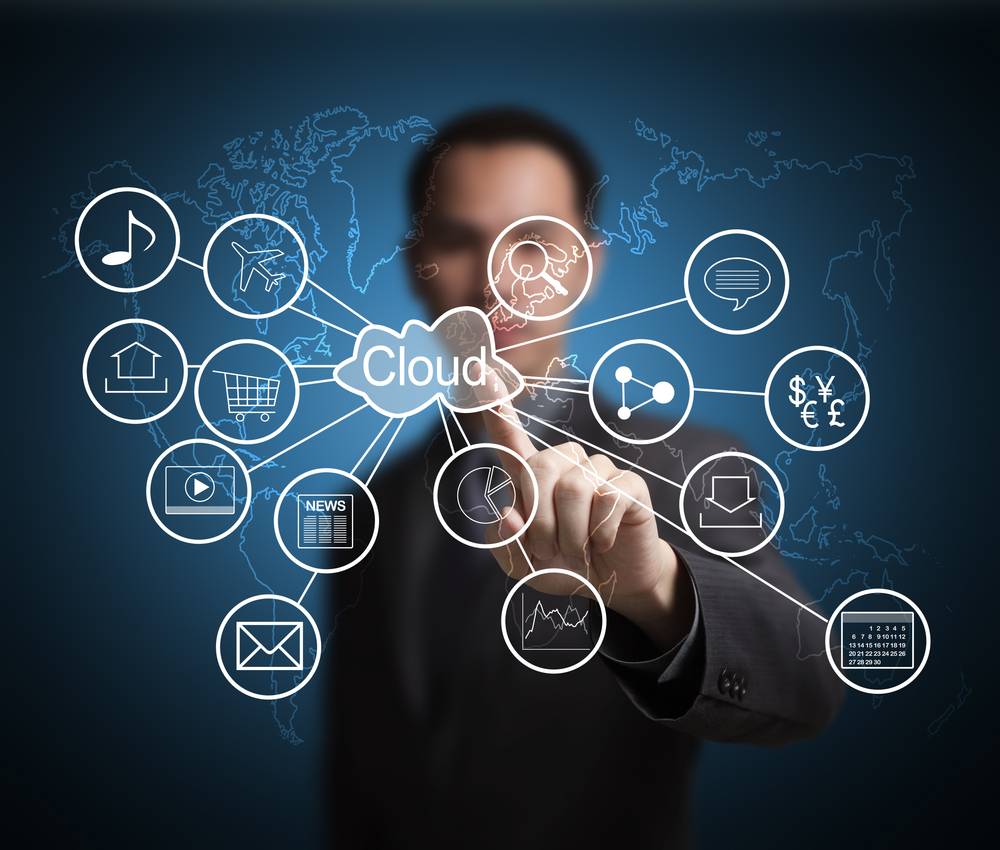 — Brian Pereira
In today's highly competitive business environment, customers will not be tolerant about any downtime or issues with your website. They will simply switch to a competitor's site and service. That's lost business for you. That's why you need to have proactive IT operations management that predict issues ahead of time, so that you can take corrective action and prevent the issue from escalating. And micro services are a way to achieve this. Prakash Ramamurthy, Sr. VP Systems & Cloud Management, Oracle explains how the just launched Oracle Management Cloud and its services are helping customers in Banking, e-commerce and other industries to identify and solve their biggest IT  issues.
Q. In the context of today's business and customer expectations, how has the delivery and services model changed?
Prakash: Today customers are asking for a live, interactive experience from their providers, whether it's through a mobile app or website. People expect change all the time, so there is a constant change that is happening. If I am a service provider, B2B or B2C, I am expected to make constant change to my applications. And just because you are keeping your website up to date it doesn't mean your customers are going to be tolerant of slow response times and other issues. They would just move on to a competing service.
That means you first need to get ahead of issues and then you need to repair them rapidly once you find them.
When issues come up, companies usually take the 'war room' approach. People sit in a meeting and each one has a siloed view of the data. And they would say it is not a database issue, it is not a network issue. Nobody is really co-relating it end-to-end.
Editor: With the traditional approach there is little collaboration, limited visibility, no planning. So the old war room approach no longer suffices in a scenario where customers expect immediate results and will not tolerate issues with your website or service.
This is where we come in and offer a broad-based IT management solution. And that's why we launched Oracle Management Cloud in Oct 2015, at Oracle Open World.
Q. What is Oracle Management Cloud, and how does it help?
Prakash: It is a suite of services that we have built around IT operations management. We have launched some services and have yet to launch some more. It has everything from monitoring to log analysis, to IT analytics, orchestration, compliance and other things. We are building an entire suite of services.
Although we are building it under the Oracle umbrella, we expect it to be completely heterogeneous. Regardless of what your application is running on – whether it is Oracle middleware or Tomcat or Jboss or .Net or SQL server or Oracle database or DB2. We will be agnostic to what and where you are running it on. If you application is running on-premise, Amazon, Azure or cloud this solution is going to address all of that.
All of this is being provided as Software as a Service. So the footprint on the customer's infrastructure is minimal. It allows you to do rapid time to value. The goal is that the customer should be able to on-board and be up and running in 30 minutes or less.
Q. How does Oracle Management Cloud solve the Big Data problem?
Prakash:  What we have built on the cloud is a big data platform that can collect all aspects of data: metric data, customer data, machine generated data, logs, and events. We can continuously ingest it and do real-time processing, continuous monitoring, and provide insight and anomaly detection.
And this suite is the foundation for the three services that we have just launched: Application Performance Monitoring (APM), Log Analytics and IT Analytics. All three are integrated.
With the first service we can monitor the end-user experience, on their cell phone or browser (desktop) and inform the service provider that their customer is experiencing slowness or that their customers are experiencing certain issues. We can let them know early enough and they can remedy it before it becomes an issue.
Once we identify a problem we can automatically triage that request and pinpoint which browser it is coming from, all the way down to the mid-tier, down to the data tier, to see what is happening and help you diagnose that.
We are also working on a service that will be shortly released. It will monitor the rest of the infrastructure: VMs, hosts, the containers.
Q. Storing voluminous log data and analysing it all to derive insights is a problem that most CIOs face. Some CIOs just turn off the logs to save storage space. How does Log Analytics and IT Analytics services solve this problem?
Prakash: We can suck in all your logs from any part of your infrastructure, whether it is network storage, host, database, middleware etc. We can parse this data and we have some sophisticated pattern recognition and machine learning that can help you quickly get to the root of these problems. You want to have your logs in one place, so that you can co-relate and do analysis. And that's what the Log Analytics service does.
I think of APM (Application Performance Monitoring) and Log Analytics services as the Fitbit for your application. They are constantly collecting data about your applications.
Today customers get rid of monitoring data if they don't see any issues. But this data can provide rich insights on how your infrastructure is performing. And this helps in capacity planning or performance analytics (trending).
Today there is no solution that integrates all of these things and that's what the IT Analytics service does. It enables you to do more stream of thought analysis of your IT data.
People are going towards a micro services model – connect a bunch of services together to form an application. Since we have an agent that is going byte code instrumentation, it can track requests as they go through these services.
So we can show the service provider end-to-end what's happening with their solution.
——————————————————————————————————————————–