TRENDING
How NxtGen makes its datacenter 'Infinite'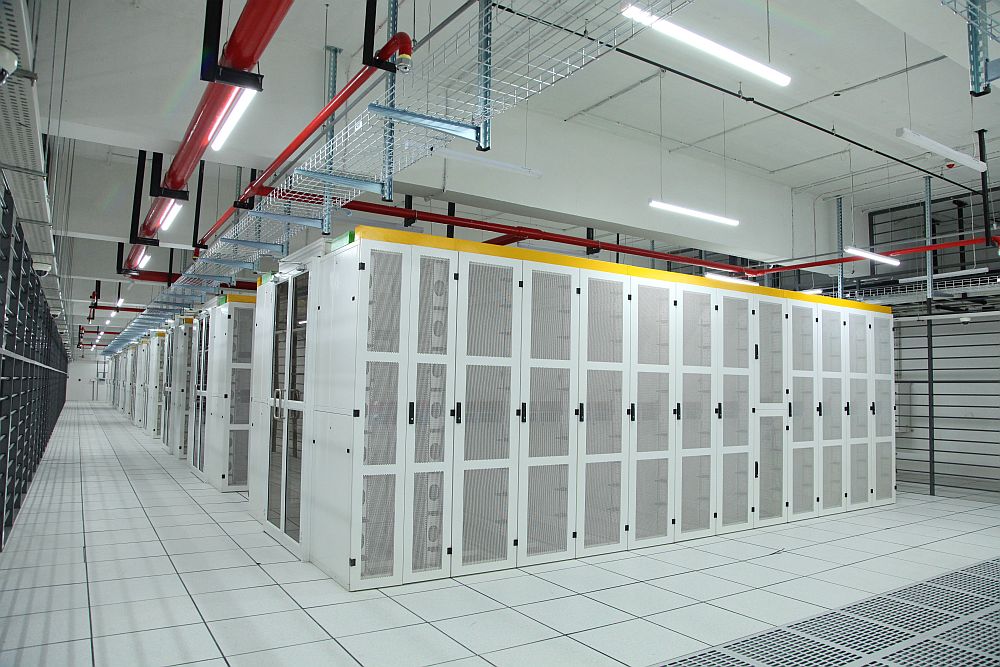 Setting up and running a datacenter calls for huge investment and long-term commitment. Power and real estate are the key requirements for datacenters. But to run a successful datacenter business, you need expertise and skill — and this can only come from individuals who have been in the industry for a very long time. This is what we observed at the NxtGen datacenter, located on the outskirts of Bengaluru. Few visitors are allowed to tour this high security datacenter.
Brian Pereira, Founding Editor, Digital Creed visited and spoke to A S Rajgopal, CEO, NxtGen. He asked him what makes his datacenters unique. NxtGen has just acquired a datacenter company and will soon have datacenters at 12 locations across India. It also offers customers on-premise datacenter solutions. And some customers have chosen its hybrid solutions.
Q. What trends do you observe in 2016, in the way customers are adopting cloud? And how are you structuring your cloud services for bespoke customer requirements?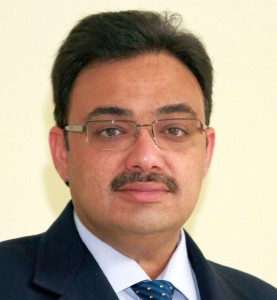 Rajagopal: Across industry verticals, we see people wanting to move to hosted private clouds in the immediate term and towards a hybrid cloud in the medium term. With a hosted private cloud, they can leverage all the benefits of virtualisation, coupled with compliance, control, and more flexibility. Since customers are moving towards a Hybrid in the medium term, we had to create a hosted private cloud offering with public cloud attributes – On-demand infrastructure, Elastic with ability to grow and shrink and pay-per-use.
Our architecture allows us to deploy this anywhere – if the customer wants a private cloud on their premises or if they have constraints of DC space, we can run it out of  our hosted facilities. Between what we can do at customer premises and across our datacenters, customer get an 'Infinite Datacenter'. They outsource the complexity of running secure and highly available IT infrastructure to NxtGen, to focus on application deployment and management.
Q. So what makes your datacenter infinite? What's the architecture behind this?
Rajagopal: We call it the Infinite Datacenter because as a customer you have infinite resources for the enterprise – what exists in customer's own datacenter plus they have access to resources in  NxtGen's datacenter. So the customer can burst out to the cloud whenever  their workloads increase significantly, and in that sense it is infinite.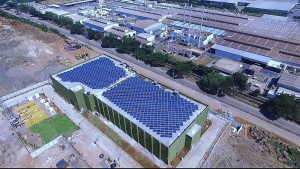 Here are some examples.
During election time, the results come in during three hours, which are very crucial for the media industry. The media websites that we host consume 25 times more resources during those three hours. And it is only for this event. Other events could be the Budget or the T20 cricket matches.  These are the few occasions in the year when the media industry needs extra resources, which cannot be built and offered by their internal IT department. The rest of the  year you do not need all these resources. So you scale up only when the workloads increase and it does not make sense to invest in all those resources which you will use for a few days during the year.
Our model allows for keeping costs directly proportional to the business they acquire.
The 'Infinite Datacenter' model has been successful  for very specific customer requirements. Take the financial services institutions for instance. Anything long term, related to compliance, they are keeping it on premise, with a lot more control. They are bound by regulations. But other functions such as marketing campaigns, CRM, etc, which are customer facing applications, and very dynamic in nature, they don't mind running those apps from a public cloud.  With Infinite Datacenter, we have taken Hyper-convergence from a typical single deployment to a wide-spread multi-datacenter infrastructure.
(Our customer) IDFC Bank is running fully on our hyper converged infrastructure. Their core applications run internally with infrastructure that we provided them. Certain layers are managed by them and the rest by us. So IDFC gets a lot of comfort. They meet all compliance requirements for a private cloud that's hosted by us on their premises.
Q. Tell us more about your datacenter facility in Bangalore?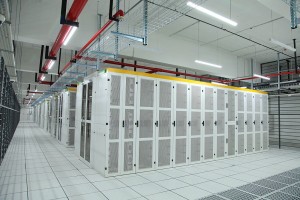 Rajagopal: We embarked on HDDC (high density datacenter) to remove real-estate component out of the datacentre services, for this we had to ensure that our customers are able to host IT per rack. In our HDDC in Bangalore, each rack is equivalent to 5 racks that you host in other third party datacenters.
The facility is designed to be similar in Size to Facebook's datacentre in Oregon,
Since it is highly secure location, we avoid large scale visits to the facility, we only take qualified prospective customers and existing customers to the facility.
Q. What are the new services that you plan to introduce in the coming months?
Rajagopal: We launched VCEverywhere with technology from Avaya, making it possible to conduct video conference from everywhere, just yesterday I interviewed a candidate in a moving car and we hired him!
We are working closely with Hitachi, offering Data Protection as a Service (DPaaS), targeting customers who need to keep data available for long periods such as 7 – 10 years. This service enables specific customers meet their compliance obligations.
We are in the process of completing the "Infinite Datacenter" build out by having our DC & cloud services presence across India in 12 datacenters.
Q. Can you mention some of your key customers for the Infinite Datacenter?
Rajagopal: We have customers like FreeCharge, Novopay, IDFC Bank, BookMyShow, Reliance Entertainment (BigFlix). We also run a few good games such as Hunger Games, Real Steel etc.
We host the Department of Science and Technology, which does genome sequencing using our computing resources. Earlier, when they would do genome sequencing on their own infrastructure, it would take 22 days. Today we run it on our infrastructure and give them the results in 2.5 days.
And we are proud of a project called eVIN, which is executed by our customer – Logistimo. In India, many kids do not get their vaccinations. If you don't maintain the vaccines at a temperature of 2 – 8 degrees, it won't be effective. So the vaccine must be tracked right through its distribution journey and its temperature must be monitored continuously. We collect the temperatures of the vaccines to ensure that it is at the right temperature when administered to a child. And this is enabled by cloud. Many of our customers, such as Logistimo are leveraging IoT.
Q. What are the new services that India should offer the world, to uphold its status as a leading IT service provider?
Rajagopal: India has 55 percent of the global IT services market. But in recent years the nature of these services changed. Earlier, there was infrastructure and you were managing it (remotely) as a service. We have also been doing application monitoring and other services. But now the infrastructure itself is becoming a service. The services landscape is changing. The services portfolio has dramatically increased. You have infrastructure as a service, platform as a service, database as a service, DR as a service etc. If we could do a great job with traditional IT services, India should now lead at these new emerging services.
To do this we need to have a very unique model, with a deeper understanding of customer expectations, high performing infrastructure, coupled with our existing strength of managed services, we believe we have a great value proposition to offer to the global markets.
—————————————————————————————————————————————————————-
The writer was invited by NxtGen to visit and inspect its high security datacenter on the outskirts of Bengaluru.