TRENDING
HDFC Bank kicks off 2nd Digital Innovation Summit (DIS)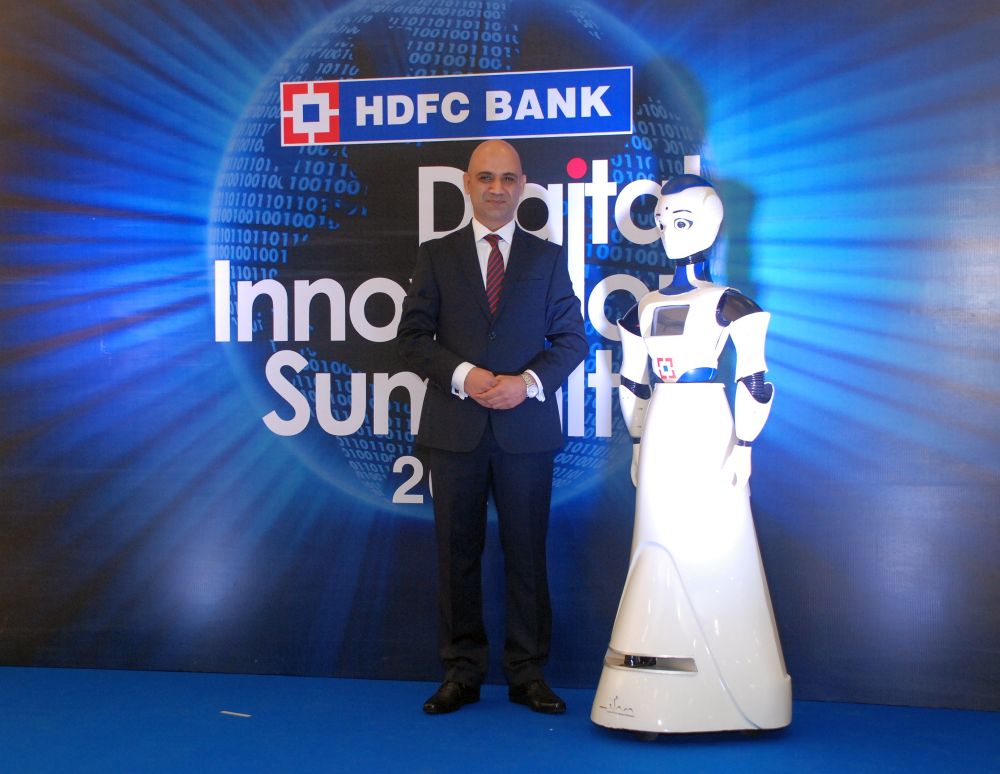 Invites ideas from start-ups, fin-techs in new age technologies like AI, IoT, Blockchain, Virtual Reality, and Robotics
Best ideas to power bank's next phase of growth
Mumbai, January 09, 2017: HDFC Bank Ltd., today announced the launch of the 2nd edition of its Digital Innovation Summit. The Summit is a platform for start-ups to showcase their innovations aimed at powering the bank's next phase of growth.
"Innovation is a part of our DNA," said Mr. Nitin Chugh, Country Head, Digital Banking, HDFC Bank at the launch event in Mumbai. "Through Digital Innovation Summit, we are fostering a culture of innovation."
Those interested can submit their entries before Jan 22, 2017 by clicking here. Top 25-30 entries will get an opportunity to present their ideas to a jury comprising senior management of the bank on February 9th & 10th in Mumbai. The top 5 ideas selected by the jury will be further evaluated to get the opportunity to partner with the bank. Evaluation is done on the following four parameters:
1) Uniqueness,
2) Business Potential,
3) Usability and Scalability,
4) Compatibility with HDFC Bank's business and technology platforms.
In its 2nd edition, entries are invited in the following categories:
Internet of Things (I0T)
Virtual Reality (VR)
Artificial Intelligence (AI)
Block chain
Rural Fin-Tech
Innovations in these categories to be introduced in the areas such as Mobile Banking, Customer Experience, Cyber Security, Social Banking, Payments, Branch Automation, and Operational Efficiency.
For the 2nd edition of the Summit, HDFC Bank has partnered with Let's Talk Payment as Summit partner.
The initiative is part of the bank's strategic focus on customer convenience, access and delight, using technology as an enabler. This journey began in 2014 in Varanasi with the launch of the #GoDigital 'Bank aapki mutthi mein' campaign.
———————————————————————————————————————————–
PRESS RELEASE