TRENDING
GenMobile driving need for better Wi-Fi connectivity in Indian cities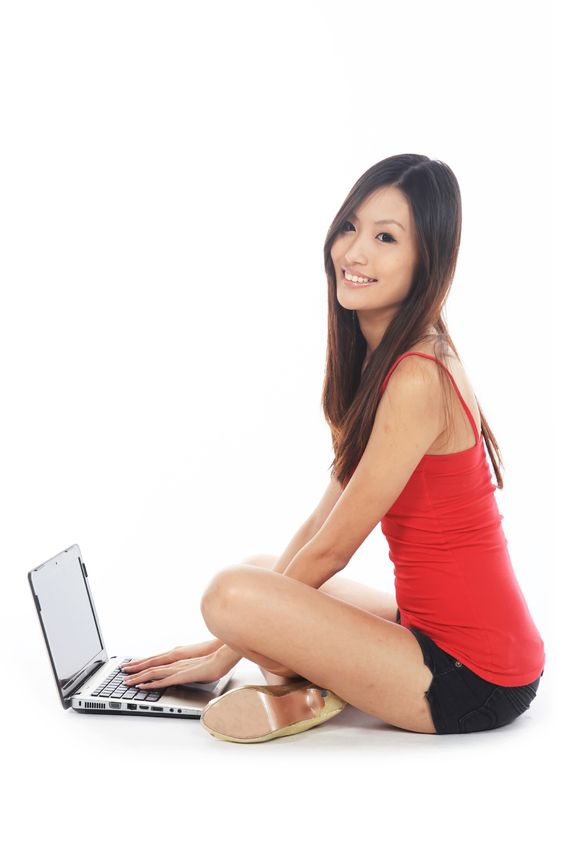 Growing Wi-Fi networks and mobile user base will yield innovative services over Wi-Fi. Here's how networks must change to sustain new services and access devices
Mobile networks, devices, apps and services are now an intimate part of our lives at home or at the digital workplace. The workplace has no boundaries or fixed timings. We check work mail or take business calls even while shopping. Today's mobile-savvy workforce is increasingly dependent on good connectivity. Mobile usage in India (including tablets and laptops) is set to grow significantly in the coming months, for various reasons. For one, mobile data rates are set to drop further. But we anticipate more Wi-Fi usage as data services are offloaded to Wi-Fi. The government has initiated an ambitious project to create Wi-Fi cities with hundreds of hotspots around your city. More educational institutions will have Wi-Fi networks and will be interconnected. This will give rise to useful services over Wi-Fi, Bluetooth and RF networks (RFID). We got a sampling of some of the exciting applications and technology at the 5th edition of HP Network University in Bengaluru last month.
At this event the broad message that HPE Aruba (the networking division of HP Enterprise) was trying to send out was: To prepare for these new Wi-Fi services, we need to upgrade existing networks, make them more secure – and manage them well.
Since mobile has become pervasive, there is no longer a differentiation between campus and remote networks, said Santanu Ghose, Director Networking, HPE Aruba. The campus is now extended to the entire city. The older networking infrastructure was not designed to support this extensive network.
"The mobile phone has become the primary connectivity device and that's why you need intelligent networking. To support this, the switches must be designed differently. You need a new operating system with a new set of features to support the mobile campus. So, we are releasing Aruba OS 8, which will be at the heart of our switches, that will in turn support all the new access devices," said Santanu.
He said robust network management, network visibility, security and intelligent networks are the key.
"It is not just about control, but about what you see on the network. And that's why you should have good visibility into the network," said Santanu. This can be done using Aruba AirWave.
Prof. S. Sadagopan, Director, IIIT-Bangalore who was present at the event said, "We can build a network, but everyone expects it to run 24×7. It should be run efficiently and it must be run in a predictably managed way."
MOBILE FIRST PLATFORM
HPE Aruba is ready to deliver all this with its Aruba Mobile First Platform. It is a suite of integrated networking software and hardware solutions that support the way we use mobile and Wi-Fi networks at work or on the go. The platform, which is powered by Aruba OS, can also manage IoT devices that are now coming into the network. The Mobile First Platform secures both wired and wireless devices, as well as IoT devices on the network.
Managing thousands of access points on hundreds of hotspots in the city is no easy task for a service provider. This can be done through a cloud solution called Aruba Central – a cloud-hosted solution to manage and monitor wired and wireless networks.
Network analytics is done through a solution that HPE Aruba acquired from RASA Networks. The HPE Aruba solution is called the Analytics and Location Engine or ALE.
HPE Aruba Meridian Mobility App Platform is used for enabling Bluetooth enabled services like location tracking, asset tracking, contextual messaging, beacons etc.
Bandwidth management on wireless networks is handled by HPE Aruba's AppRF solution.
"Aruba AppRF technology is a differentiator for us and it looks at what application is running on the device. So, if you are doing video conferencing, it decides that you need more bandwidth; for email, it would be less," said Santanu.
In technical terms, this automatic provisioning of bandwidth provides quality of service or QoS.
Enterprises are now looking at increasing productivity in the next generation workforce. That means collaboration with people on other networks. When networks interconnect, it raises the security threat quotient.
"Our ClearPass Exchange solution, which enhances workforce productivity, supports any type of device from any vendor on any network. This includes the IoT devices that could be a big threat," said Santanu.
NETWORK SECURITY
As IoT adoption increases, there will be need for better network security. These are considered wired devices as the sensors are embedded in appliances like cameras and other systems. Aruba ClearPass secures both wired and wireless devices on the network.
HPE Aruba also has Software Defined Architecture to secure its Mobile First Platform.
"With IoT there will be many new devices, and there are so many types of phones and tablets. We are investing heavily in a security platform to test many different new devices and operating systems. This platform is developed in India," said Alain Carpentier, Vice President, Worldwide Sales, HPE Aruba. "We also need to secure the environment as these different devices come on to the network, and that's what ClearPass does."
Aruba ClearPass has different security layers. The first one is Aruba ClearPass Policy Manager that allows you to define what types of users and devices are allowed on the network.
The BYOD concept has caught on in enterprises and it is a common practice for users to use their own devices and plug these into the enterprise network. But the IT team may not always be around to configure these user devices on demand. This is what the second layer, Aruba ClearPass Onboard does. ClearPass Onboard lets users configure devices for use
on secure networks, all on their own.
The third layer is ClearPass Exchange which lets you automate security threat remediation or enhance a service using popular third-party solutions like firewalls, MDM/EMM, MFA, visitor registration and SIEM tools. Leveraging the context intelligence that ClearPass contains allows organizations to ensure that security and visibility is provided at a device, network access, and traffic inspection and threat protection level.
There is a ClearPass version to secure wired devices and HPE Aruba is also developing a version for IoT devices, informs Alain.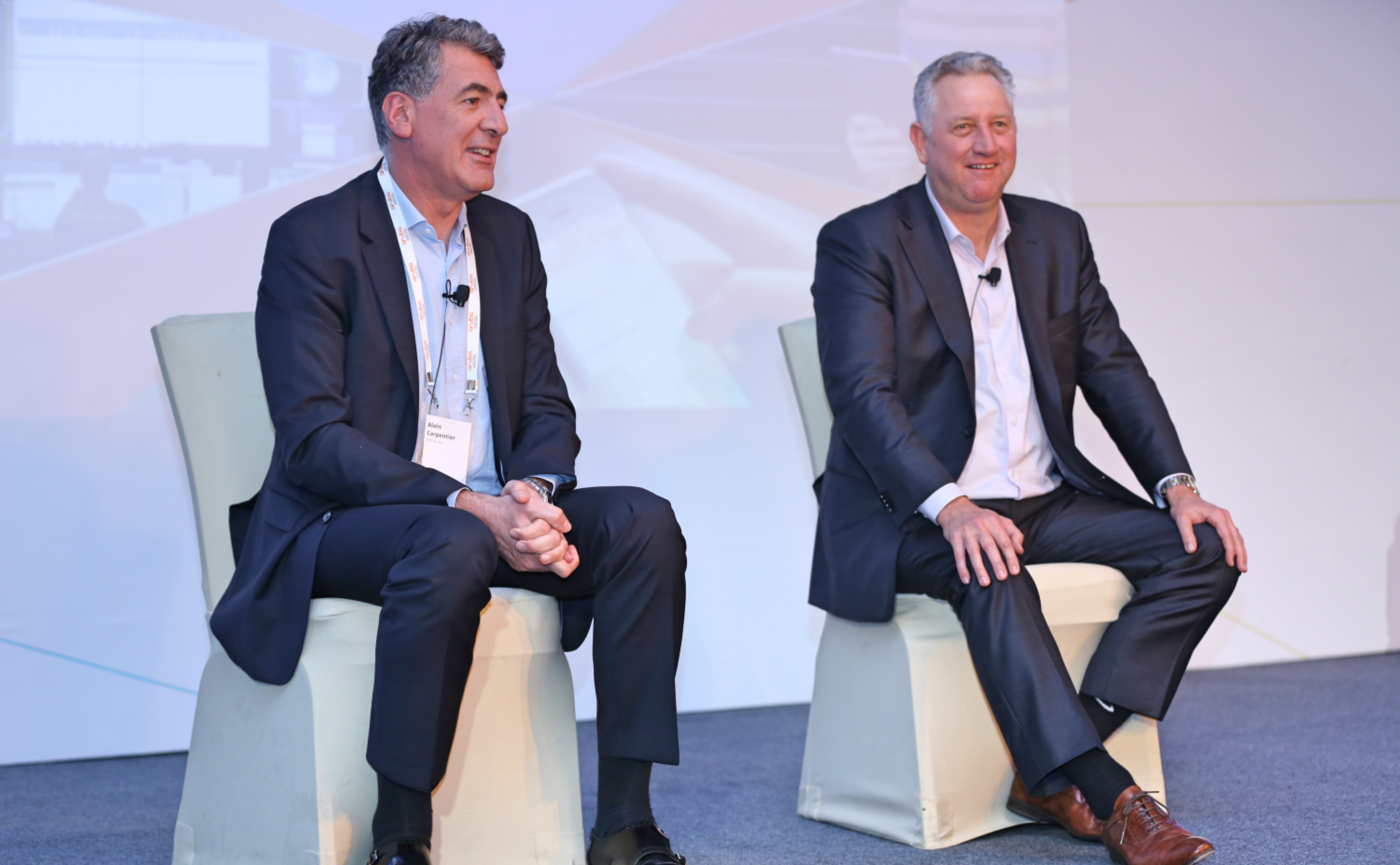 THE INDIA OPPORTUNITY
Alain said he sees a big opportunity for wireless services here, especially in the hospitality, healthcare, manufacturing, finance, retail and education sectors.
"We see a lot of IoT innovation being used in hotels to offer different services. The connectivity in the room must enable these services. The other domain where we see potential for mobility is retail, more so in a cash-less India. The retail sector can use beacon technology, for instance, to push information to customers," he said.
When it comes to adoption of these modern networks, how does India compare to other markets like Singapore, Japan and Australia?
Steve Wood, Vice President Asia Pacific, HPE Aruba said India can leapfrog ahead, as compared to some established economies in the Asia Pacific region.
"The other economies are early adopters but they have the existing infrastructure and the government regulation in place to help the adoption. What's exciting here is that the regulation and the strategy has recently been put in place, so it is state-of-the-art. You will see fast adoption of these type of networks here and you will also see faster efficiency gains than some of the other economies," said Steve. "The missing piece would be the regulatory frameworks and the government funding to make that happen."
As we mentioned in the beginning of this article, Wi-Fi networks are going to grow and proliferate in India. The government's National Fiber Optic Network has been under development for some time and the plan is to interconnect 2.5 lakh Gram Panchayats in Indian villages. The last mile will be wireless. HPE Aruba is already working with most of the state governments for last mile connectivity (wireless), through its Technology Services consulting arm.
We also mentioned the plan to create Wi-Fi cities and Mumbai will soon have 1,200 Wi-Fi hotspots. Do see our related story 'Why free Wi-fi in India's cities is slow or non-functional'
MONETIZATION
As these new networks come up service providers will be thinking about monetization through value-added services. There are plenty of ways to do this, through services over Wi-Fi. For instance, way-finding services, Bluetooth beacons, real-time asset tracking, physical file tracking, location services within a building/campus (like Google maps) and more.
A good example of monetizing network services is people ordering food in a packed Levi's Stadium. Food is delivered to one's seat and the caterer can track you down no matter where you are seated in this stadium! The enabling technology is Wi-Fi and mobile apps.
Content consumption is a way for media and telecom companies to monetize. Video and entertainment already constitute a large segment of content. The telecom companies will offload to the Wi-Fi networks within a building or campus.
Smart buildings will have IoT devices like smart meters for monitoring consumption of electricity, water and gas. This will be enabled by sensors, which are wireless devices. The utilities companies can also monetize such services.
All this is additional to the existing applications that are already driving mobility and wireless networks in India: electronic banking and e-payments; entertainment, location-based services, cab aggregation services, travel bookings, shopping through apps, e-governance, payments for utilities and information-based apps.
"Business is changing and the network is undergoing a transformation. And that's where Aruba comes in to enable the network for all the new services and network access points," concluded Santanu.
————————————————————————————————————————————————————————————————-
Brian was hosted by HPE Aruba in Bengaluru at Network University 2017.
RELATED STORY: Why free Wi-fi in India's cities is slow or non-functional