TRENDING
foodpanda lends a generous hand in support of Chennai flood victims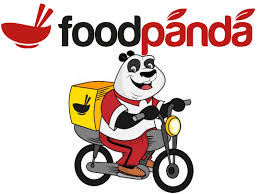 foodpanda to deliver 7000 food packets to feed over 15000 people
Food packets to be delivered to various affected parts of Chennai via foodpanda delivery team
foodpanda has partnered with restaurants from Hyderabad, Chennai (Bawarchi and Paradise biryani) and NGO GiveAway to amplify the reach of the relief activity
December 4, 2015: foodpanda, India's largest online food ordering platform has come forward to support the Chennai flood victims by way of delivering over 7000 hygienic and healthy food packets every day, to the affected. The initiative is in partnership with restaurants from Hyderabad, Chennai (Bawarchi and Paradise biryani to begin with). To fulfil the distribution of these food packets carrying 3.5 tonnes of vegetarian biryani, foodpanda has partnered with NGO GiveAway. The packets will be carefully packed and delivered to Amir Mahal Palace, where volunteers from foodpanda and GiveAway will help distribute the food to over 15000 affected people every day, across the city.
We are also opening a Special relief aid platform "With You Chennai" for our user base to join hands with us and help us contribute. Our users or anyone who wants to donate food can go to this link and donate meals.
foodpanda makes the process of ordering food for delivery fuss-free, fast and fun. With menus from 12000+ restaurants across 200+ cities in India available on its cutting edge app & website, foodpanda, along with its partner brands Tastykhana.in & JustEat.in, is helping people discover and order great food every day.
—————————————————————————————————————-
PRESS RELEASE